Vietnam to become a model in the prevention of Fall Armyworm
Raising awareness of Fall Armyworm
According to the Departmentof Plant Protection, the workshop is part of ASEAN's action plan on responding to Fall Armyworm, which is strongly supported by the Ministry of Agriculture and Rural Development. The workshop aims to evaluate the control activities of Fall Armyworm in Vietnam and other countries around the world; review research results and preventative measures in Vietnam; exchange and propose a number of appropriate technological solutions in the control of Fall Armyworm for the future, as a basis for building pilot models and demonstrations in the field.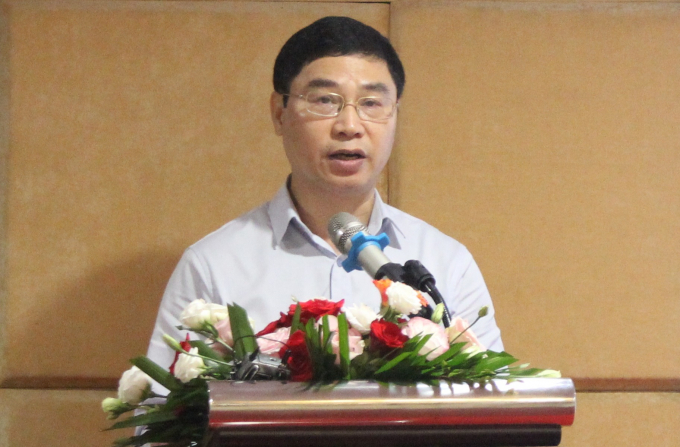 This is an opportunity for state management agencies, associations, organizations, businesses, and production households to understand the Fall Armyworm; study, research and discuss the most effective management methods to monitor and control this damaging pest in Vietnam.
According to statistics, Vietnam recorded the first appearance and damage of the Fall Armyworm in April 2019 in the northern provinces, the pest is subsequently discovered in the central and southern provinces. 58/63 provinces across the country have been affected by Fall Armyworm on maize at the moment.
Following the direction of the Ministry of Agriculture and Rural Development, the Department of Plant Protection quickly issued guiding documents on the capture and prevention of Fall Armyworm. The Department also organized training courses on prevention and control measures for technical staff under the Regional Center for Plant Protection, Sub-Department of Crop Production and Plant Protection in 63 provinces and cities nationwide.
In addition, four regional plant protection centers were assigned to conduct rapid research on some key biological and ecological characteristics, as well as measures to prevent Fall Armyworm. The research will focus on measures to use various types of bait traps to kill Fall Armyworm; determination of parasitic components, effectiveness of some pesticides, biological products and sprayers, etc.
However, the prevention of Fall Armyworm is currently facing many difficulties such as: Pesticides are highly effective against Fall Armyworm at the age of 1-2; but as an adult, Fall Armyworm has a relatively long lifespan, they spawn eggs every 2 weeks. The Fall Armyworm larvaes have different ages at a given moment, leading to a decrease in the effectiveness of the pesticide. In some localities with mountainous terrain, steep slopes or remote water sources, farmers face difficulties in spraying pesticide against Fall Armyworm.
The growing season of maize is long, continuous sowing (in some areas, maize is grown all year round), and as a result, Fall Armyworm spreads from one crop to the next.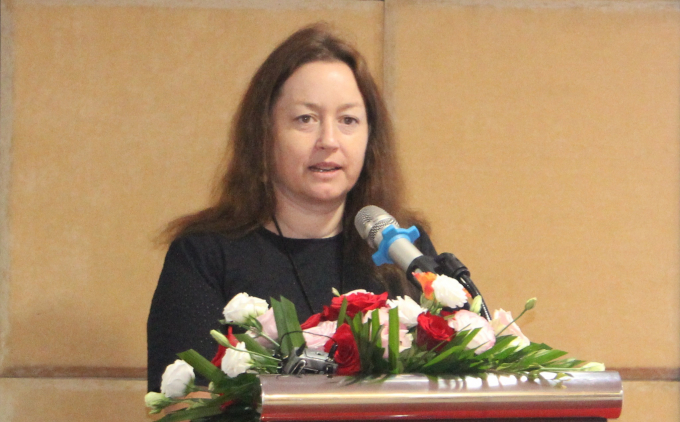 The district-level plant protection system has changed, leading to difficulties in investigation, detection and direction of prevention.
Ms. Alison, Head of the ASEAN Action Plan Secretariat, said: "The project is an opportunity to assess, monitor and control Fall Armyworm in an environmentally responsible manner. Aditionally, this is an action program that aimstowards sustainable development of farmers in Vietnam as well as the Southeast Asia region.
Fall Armyworm is not just a national problem, but transboundary. Therefore, the project implemented in Vietnam plays a very important role in the ASEAN's action plan. Based on the results obtained in Vietnam, the action plan will be replicated in other countries.
Synchronize multiple solutions
At the workshop, the delegates discussed issues related to the current effective solutions to prevent Falll Armyworm including: use of bait traps, pheromone traps to exterminate adult armyworms and parasitic eggs; disrupt and exterminate nest eggs; natural enemies exterminate worms; pesticide spraying when the armyworms are 1-2 years old; use of resistant varieties, etc.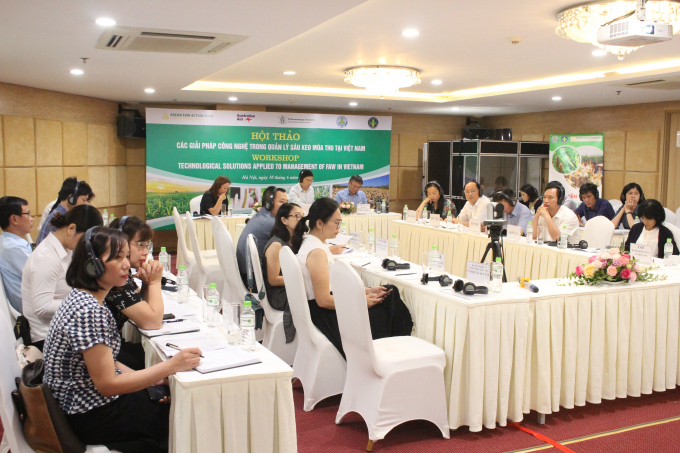 The delegates all agreed that, in order to improve the effectiveness of preventative methods, it is necessary to apply multiple solutions synchronously. In the immediate future, units must strengthen the work of dissemination, propaganda, training, and guidance for farmers to improve their knowledge and awareness in preventing and managing the harmful Fall Armyworm; increase the application of integrated pest management (IPM), integrated plant health management (IPHM); closely monitor the fields to handle damages early, right from the larval stage.
In the long term, units must establish a monitoring and early warning system for Fall Armyworms between Vietnam and other countries in the region; apply 4.0 information technology to remote sensing warning; apply IPM, IPHM to maize production (tolerant varieties, parasitic wasp release agents, pincer beetles, etc.).
Mr. Nguyen Quy Duong, Deputy Director of the Department of Plant Protection said: The ultimate goal of this action program is to help farmers with knowledge, skills and optimal solutions to prevent and control not only the Fall Armyworm but also other types of pests frequently faced in the field.
"Vietnamese farmers need to have access to new knowledge on crop pest control, training in the latest approaches and technologies to ensure they can protect their crops and their livelihoods, so that production and sustainable development can be reassured", emphasized Mr. Nguyen Quy Duong.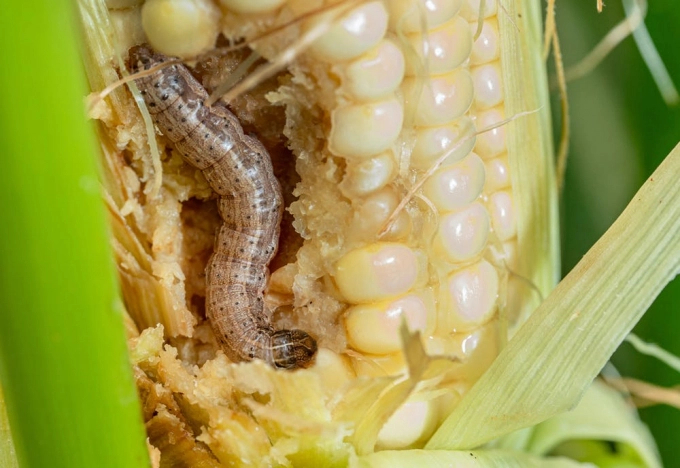 According to Mr. Duong, Vietnam's plant protection sector is currently interested in the use of appropriate, responsible technology and pesticides in controlling plant pests and diseases at the lowest cost, highest efficiency and highest safety.
Consequently, as the leader in implementing the action plan to control Fall Armyworm in Vietnam, the Department of Plant Protection will coordinate with other units and urgently implement activities to develop the project into a model. The project will not only bring practical effects to Vietnamese farmers but also other countries in Southeast Asia region.
Mr. Nguyen Quy Duong noted: Vietnam is expertly controlling the harmful Fall Armyworm using various methods. However, there are many problems related to this pest species that are not clearly identified, the risk of an outbreak into a larger epidemic is entirely possible. Therefore, localities must not be subjective, negligent; they need to strengthen training and guide farmers to firmly grasp, and apply measures to strictly control this harmful organism, ensuring profitable production.
Author: Trung Quan
Translated by Nguyen Hai Long
TAG: