Procedures to export longan to Japan are rapidly finalized
Determined to make a name for Japanese agricultural products
Japan has always been a market with strict standards in importing agricultural products. An increasing number of Vietnamese people are living and working in Japan; and the Japanese consumers' tastes are also constantly changing. Vietnamese food products are gradually becoming more popular with great potential to integrate and gain a foothold in the Japanese market.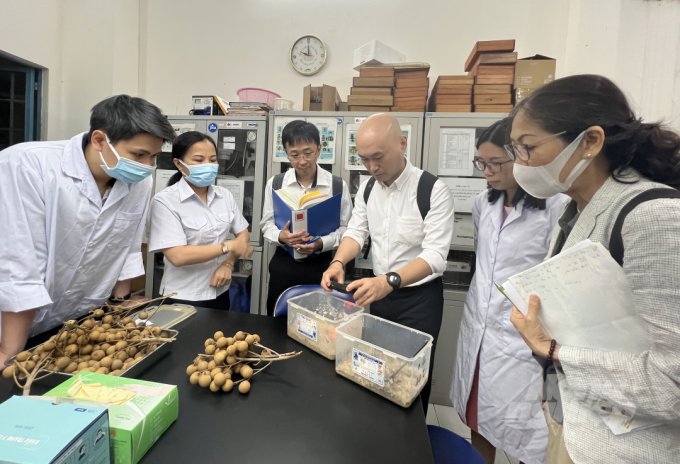 However, entering this difficult market is a process requiring efforts from many aspects. One of the positive signals for Vietnamese agricultural products is that in December 2019, the Japanese Government approved the official import of Vietnamese fresh lychees. With endless efforts, Vietnamese fresh lychee is celebrated in the Japanese market, not only by the Vietnamese community living in Japan, but the lychee also attracts the attention and love of Japanese consumers. Thus, Vietnam is currently exporting 3 types of fresh fruits to this market: dragon fruit, Cat Chu mango and lychee.
"Maybe the export turnover to the Japanese market is not ideal, but when our goods are approved by the Japanese side, that means they have passed a very difficult test. Successful export to this market will help open new export opportunities to other developed countries.
On the other hand, it also helps Vietnamese agricultural exporters to limit their dependency on specific markets. As a result, the investment, cost and effort spent on the Japanese market is markedly high, but we are very determined to prove the brand of Vietnamese agricultural products", Ms. Huong said.
Endless efforts to export longan to Japan
In addition to the three types of fruit currently exported to the Japanese market, the Department of Plant Protection is currently conducting negotiation to open more doors for Vietnamese longans to this market.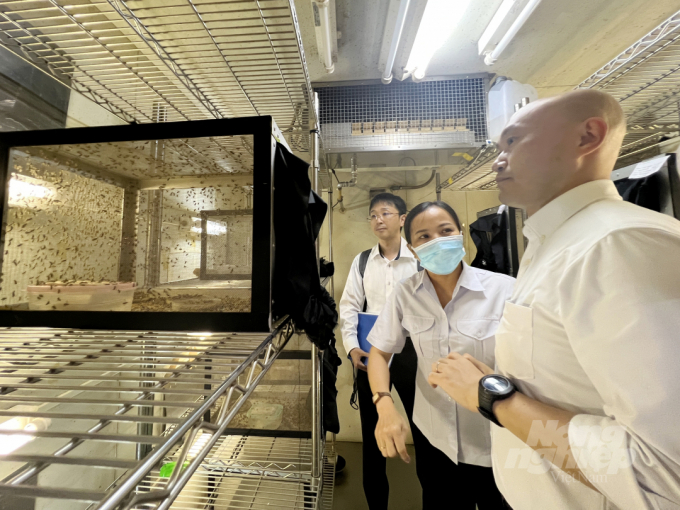 Ms. Nguyen Thi Thu Huong, Deputy Director of the Department of Plant Protection (Ministry of Agriculture and Rural Development), said that Japan has the most stringent sanitary and phytosanitary standards in the world. Therefore, good preservation technology is required to maintain the freshness of fruits, including longan, during transportation to Japanese consumers at a reasonable cost. With such technology, Vietnamese longan will be able to compete and gain a foothold in the Japanese market.
According to Ms. Huong, Vietnam has recently negotiated with Japan to open the market for longan. However, exporting this product to Japan requires various elaborate stages; every minute detail must precisely follow the standards required by the Japanese side.
There are currently many different methods to treat exported fruit such as hot steam treatment, fumigation treatment with Methyl Bromide, irradiation treatment, cold treatment, etc., but the treatment must be based on each fruit and market in accordance with the regulations of the importing country and technical feasibility.
In 2020, the Department of Plant Protection proposed to apply the cold treatment method for all varieties of longan and was accepted by the Japanese Ministry of Agriculture, Forestry and Fisheries (MAFF). The Japanese and Vietnamese sides spent many months developing a plan to carry out experiments applying this method.
Accordingly, the experimental process consists of 4 stages, each stage must be repeated 3 times. The last experimental phase must be repeated multiple times and each time, 20,000 flies are innoculated into 1,500 longans to verify the effectiveness of the treatment temperature and processing time as confirmed from the previous stages of the experiment on a larger scale, similar to commercial processing scale.
A report must be sent to the Japanese side for evaluation after each experimental stage. The report must be approved by the Japanese side before moving on to the next step. In the final 4th stage of the large-scale experiment, Japanese experts will visit and supervise the entire process, and directly examine the processed longan fruit to confirm the effectiveness of fruit flies eradication using cold treatment.
Afterwards, the two sides will agree on import conditions so that the Japanese side can consult relevant parties (within 90 days) before officially announcing the import conditions. Consequently, there will be a field inspection as well as inspecton of packaging, treatment facilities, growing areas, quarantine procedures, etc. before official export.
First ever application of cold treatment
Ms. Huong added that, according to regulations, the Japanese side will send quarantine officers to stay in Vietnam and supervise each export shipment.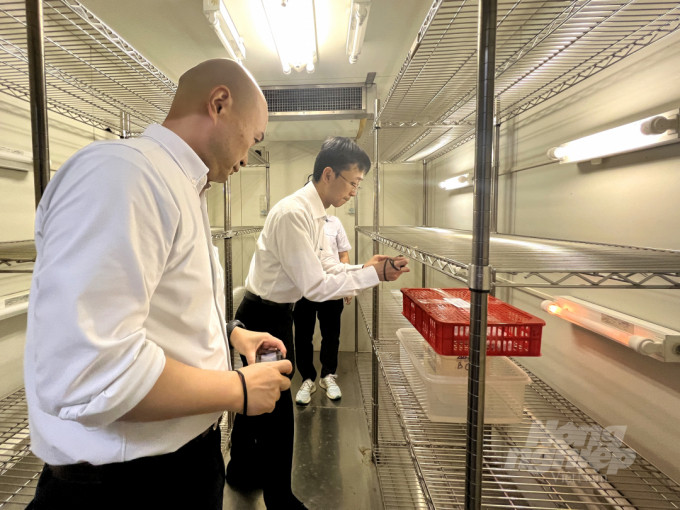 The process of experimenting with cold treatment of longan is in its final stage, and the Japanese Ministry of Agriculture has sent 2 Japanese experts to supervise the final experiment as well as the Vietnamese management system since June 8. During their stay in Vietnam, the Japanese expert will have 7 days to examine the results of each stage in the experiment and the growing areas, processing and packaging facilities.
Ms. Huong shared about the process of experimenting with cold treatment for longan: this is the first time that Vietnam has used cold treatment for fruit exports; we did not have adequate experience, so we had to continually work and discuss with the Japanese side for guidance, references. This took a lot of time and effort.
According to Ms. Huong, the advantage of the cold treatment method is that investment in equipment is not too expensive, and businesses looking to participate in export already have cold storages available. In addition, cold treatment can be performed during transportation, which can save time and costs for businesses. On the other hand, cold treatment does not pose a risk of residue since no chemicals are used.
In addition to the required phytosanitary treatment, Vietnamese longan exports to Japan will have to be strictly managed in terms of planting areas in that they must be registered with the Department of Plant Protection for a planting area code. For a planting area to be granted a code, it must apply measures to manage harmful organisms, minimize fruit flies, stem borers or other harmful organisms on the planted fruits.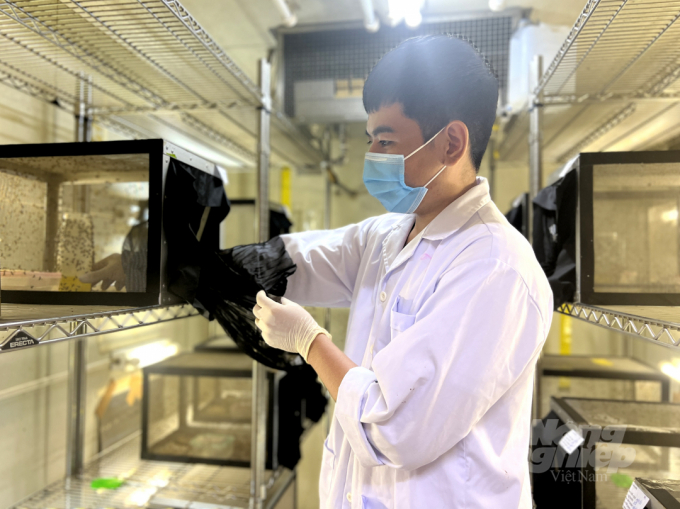 Planting areas must apply measures to monitor pesticide residues on longans, manage field records, and encourage the application of GAP in the production process. In addition, the planting area must apply field hygiene measures as well as collect packaging and pesticides after use, ensuring the ecology of the planting area.
"The planting area will be monitored annually by the Provincial Sub-Department of Plant Protection to assess whether the necessary conditions are maintained or not. Most importantly, farmers must be updated on Japanese regulations as well as measures to prevent harmful organisms, ensure quarantine duration, and pesticides used on longan", said Ms. Nguyen Thi Thu Huong. 
According to statistics from the Department of Plant Protection, Vietnam has exported over 117,554 tons of longan in 2021, over 11,000 tons of which were fresh longans; along with 100,000 tons of longan flesh and products from longan fruit. Fresh longan was exported to 17 countries around the world, China is the largest market (importing nearly 10,000 tons); other markets include the US, Australia, France, Hong Kong, the United Kingdom, the UAE, Myanmar, Czech, Canada, Germany, India, Netherlands, Poland, Russia, Singapore, Switzerland.
In the first 5 months of 2022, Vietnam exported over 4,257 tons of longan, 147 tons of which were fresh longan exports to China, the US, Germany and Singapore; the remaining exports are longan flesh, dried longan, dried longan fresh, frozen longan.
Authors: Nguyen Thuy - Thanh Son
Translated by Nguyen Hai Long
TAG: