First Dong Thap Lotus Festival 2022 opens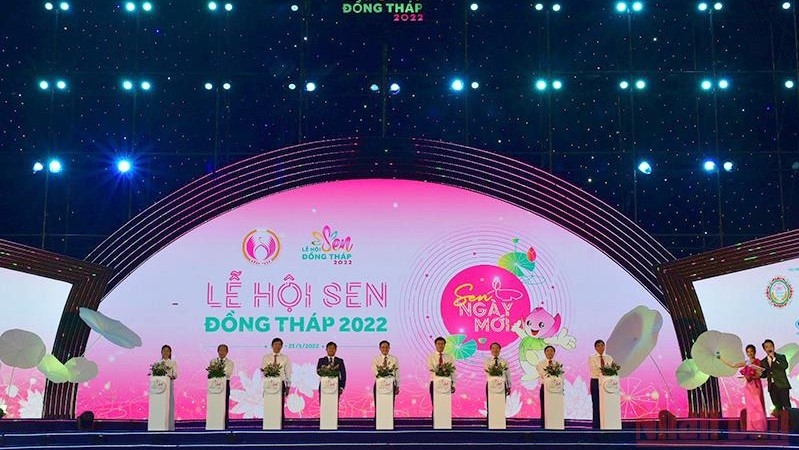 First Dong Thap Lotus Festival 2022 opens   
NDO - The first Dong Thap Lotus Festival 2022 opened in Cao Lanh city, on May 19.
At the opening night, a special art programme took place in the lively and impressive space, bearing the style of the Dong Thap lotus land.
The lotus festival is held on a provincial scale, in order to honour the lotus - a flower that is a cultural symbol, the character of the Vietnamese people, and at the same time, promoting the economic and cultural value of the lotus associated with tourism development, creating a new and friendly image of Dong Thap in the eyes of domestic and international tourists and friends.
At this festival, in addition to the rich and attractive activities such as the exhibition space of OCOP products, various processed lotus products are also introduced to the public. In addition, 200 dishes made from the lotus also set a record.
With the theme "Lotus of a new day", Dong Thap Lotus Festival is expected not only to bring people and visitors interesting experiences, enjoy unique art shows, but also an opportunity to connect and promote the economic value of lotus, and bring Dong Thap lotus products to new heights.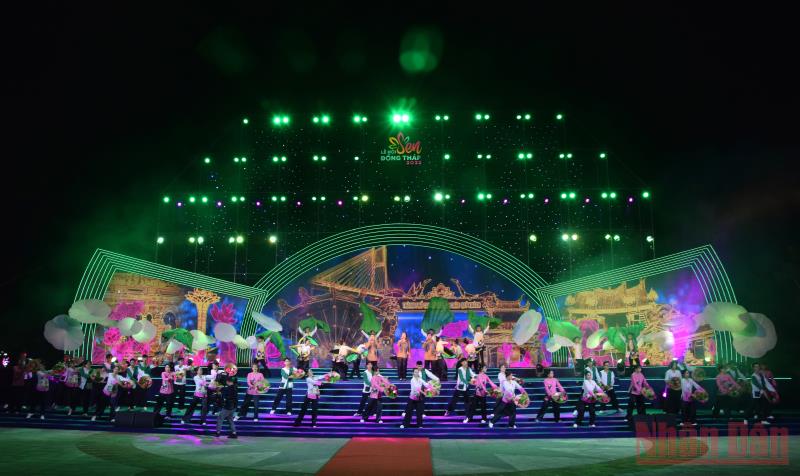 A musical performance on the opening night.
Dong Thap Lotus Festival takes place from May 19 to 21 with many impressive cultural, artistic and tourist activities, such as: art programme, workshop "Improving the value chain of Dong Thap lotus products"; exchange activities, honouring good lotus growers and producing and processing products from lotus; an OCOP product exhibition area, and experiencing multi-coloured lotus.
Khai mạc Lễ hoi Sen Đồng Thap 2022
TAG: