The flow of Vietnamese spices reaching out to the world market
With geographical advantages stretching from the North to the South, from the highlands to the plains, the temperate climate and soil suitable for Vietnam's very typical quality spice products, different from other similar products in the world.
Over 6,000 species of herbal plants and spices have been researched and discovered such as chili, pepper, cinnamon, anise, ginger, turmeric, onion, garlic, lemon, cardamom, nutmeg, cloves and macadamia... is a rich source of material. In addition, the increasingly advanced and modern processing technology, the increasingly expanded trade connection, is a stepping stone for the Vietnamese spice industry to make new strides, bringing added value to the agricultural economy.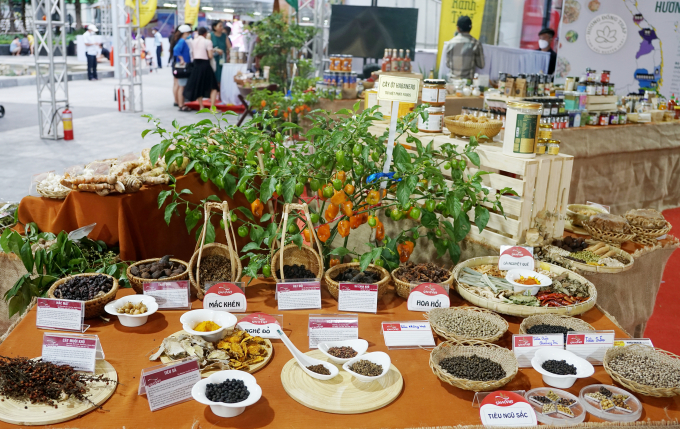 Because of that rich and diverse source of raw materials, Vietnam can promote spice processing technology, become an important source of the world, earning billions of USD in export turnover for Vietnamese businesses in the spice industry. Especially, in recent years, major markets such as Europe, North America, East Asia, South Asia, the Middle East... have had a great demand for spice products in food consumption.
However, to be able to commercialize spice products and stand firmly in the domestic market while reaching out to the world is a difficult path for Vietnamese farmers as well as businesses. Because in reality, currently, the Vietnamese spice industry mainly exports annually raw spice products such as chili, pepper, cinnamon, anise, cloves, cardamom... to major markets for reprocessing and bearing trademarks of foreign companies.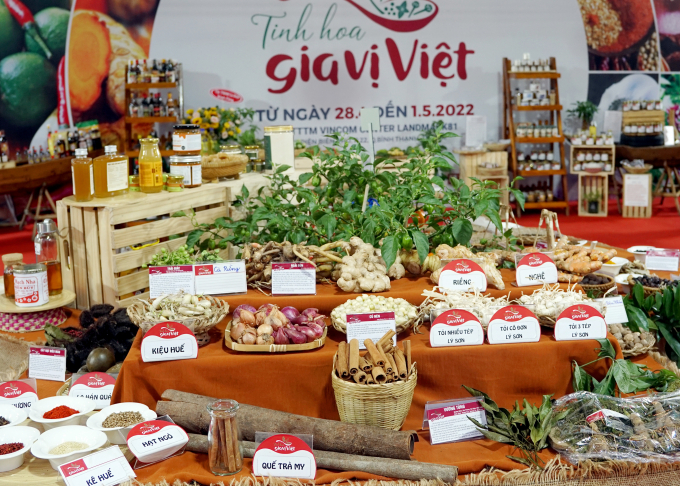 According to Ms. Vu Kim Hanh, Chairman of the High-Quality Vietnamese Goods Business Association, through diverse trade promotion activities and technical support from ministries, associations, units, partners have helped importers, wholesalers and retailers as well as people in many regions around the world to have a different view on the modernization and innovation process of the Vietnamese spice and flavoring industry. From there, contribute to helping businesses in the spice and flavoring industry through difficult times, develop sustainably in the direction of gradually reducing raw products, increasing intensively processed products with higher added value.
Chairman of the High-Quality Vietnamese Goods Business Association Vu Kim Hanh said that the world spice market has an estimated size of 19 billion USD, but actual numbers may be higher because products processed from spices are very diverse reaching an annual growth rate of 15-20%.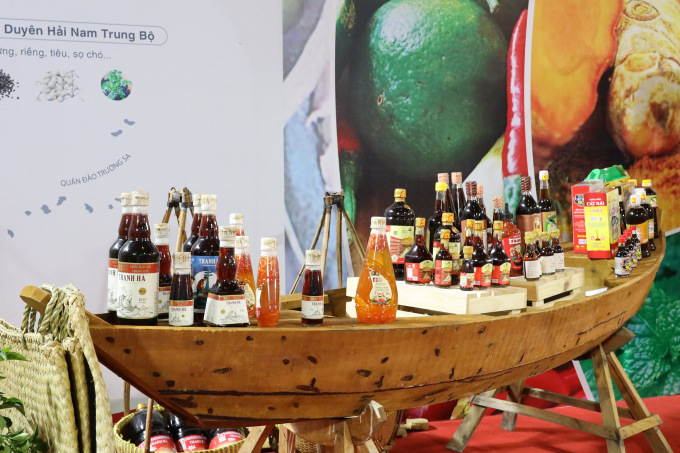 According to the Vietnam Trade Office in Saudi Arabia, Saudi Arabia is a potential market for exporting Vietnamese products, reaching $225 million in the first seven months of 2021. In which, spices and pepper from Vietnam account for a turnover of about 10 million USD/year. Herbs, spices like cinnamon, anise, cloves, nutmeg, pepper and many more are added to all the local's dishes. Other products that are also in high demand include salt, pepper, seasoning mixes, paprika, turmeric and ginger.
In recent years, there has been fierce competition between Vietnamese units manufacturing spices, multinational companies and imported products. Therefore, many Vietnamese businesses have invested in international standard production lines and factories to provide products with high added value, good quality and safety, with improved quality thanks to investment in all stages, from production to harvesting, processing, preservation and packaging, focusing on traditional spices, shifting sales to restaurants, cafes, hotels, as well as coordinating with food processing businesses to build markets and build brands.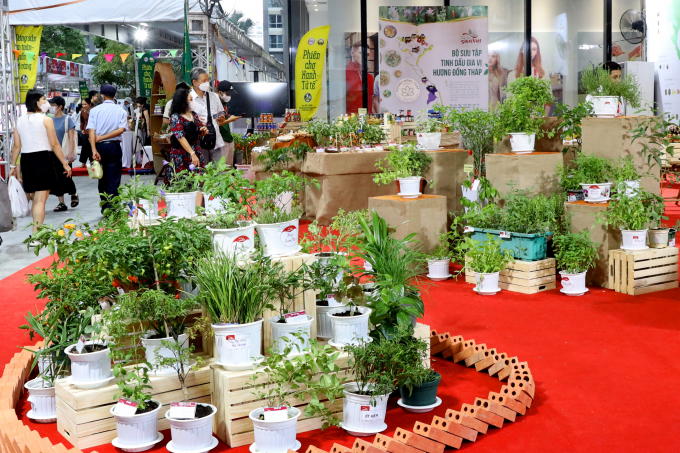 Although the export potential of spice products is great, Vietnamese businesses still have many limitations in terms of scale and approach to export customers. Along with the fact that Vietnamese spices have not yet built a strong brand, the selling price cannot match the product value. Therefore, businesses need to cooperate with each other to link, build and promote brands for a very wide range of products, from spices to agricultural products and export foods, so that agriculture is always the supporting pillar of the Vietnamese economy.
"Spice is not just spice, it is an emotion, it is life, it is a delicacy, it is an art… it is a "guide" for all our daily dishes", Ms. Ly Kim Chi, Chairman of Ho Chi Minh City Food Association, said.
According to statistics from Vietnam Pepper Association, in the first 3 months of 2022, the entire country exported 53,778 tons of pepper, equivalent to 250.8 million USD, the average price was at 4,663.6 USD/ton, down by 12. 7% in volume, but up by 39.3% in turnover, up by 59.6% in price over the same period in 2021. In which, the US market consumed the most pepper from Vietnam, reaching 15,062 tons, equivalent to USD 74.18 million, accounting for 28% of the total volume and 29.6% of the total pepper export turnover of the country. Followed by the EU market, accounting for 16.2% of the total volume and 17.7% of the total turnover, reaching 8,732 tons, equivalent to USD 44.48 million. Exports to the Indian market also increased sharply by 31.7% in volume, up by 100.5% in turnover, reaching 3,898 tons, equivalent to 17.73 million USD, priced at 4,549 USD/ton, accounting for over 7% of the total volume and total export turnover of pepper of the country.
Authors: Nguyen Thuy - Minh Sang
Translated by Nguyen Hai Long
TAG: