University Admissions Conference 2022: Admissions are only technically adjusted
Statistics show that, currently, there are up to 20 different admission methods being applied by schools. In which, the dominant method is the method of admission by high school graduation exam results and admission by academic records.
In order to more closely monitor the quality of admissions, the Ministry of Education and Training requires that for industries that use multiple admission methods and multiple test subjects at the same time, schools must explain the suitability of the candidates. This choice ensures fairness for candidates.
Many opinions continue to suggest that the Ministry increase the differentiation of exam questions, creating a basis for university admissions. Also at this conference, a representative of the Ministry of Public Security said that this year the ministry will organize a separate entrance exam for candidates wishing to enroll in the police school system.
In addition, the Ministry of Education and Training said, the adjustments in this year's enrollment period are mainly of a technical nature. For example, it is expected that registration for the high school graduation exam and college and university admissions this year will be done on the Ministry's Portal or the National Public Service Portal. In the context of safe and flexible adaptation to the epidemic, it is predicted that the exam work and enrollment organization this year will be more favorable than two years ago.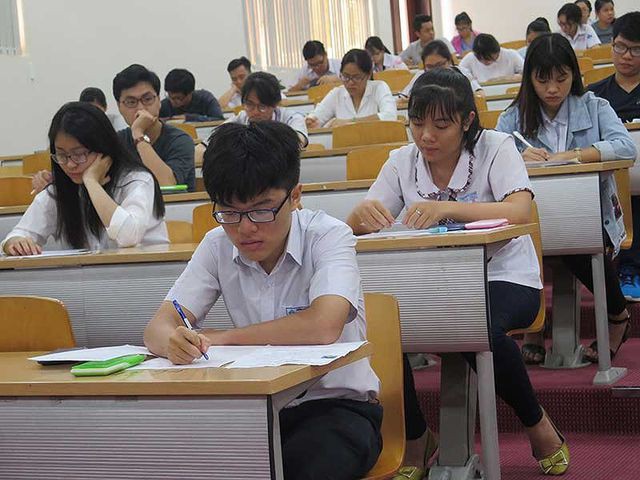 The conference also pointed out some shortcomings in the enrollment work of last year. That is, schools use multiple methods and combinations of admissions for a major at the same time, but the allocation of quotas is not reasonable, or the enrollment is not in line with the announced quotas for each method of admission. This leads to a lack of assurance of fairness for candidates.
The representative of the Ministry of Education and Training also said that: Schools need to overcome the situation of calling candidates to enroll early without updating data on the general system, leading to a large number of students. Print
TAG: