Russia and Ukraina conflict affects the imports and exports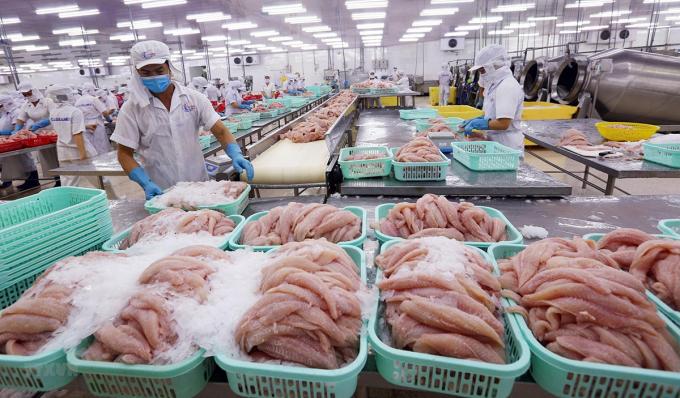 According to the Ministry of Agriculture and Rural Development, the Russia-Ukraine conflict, along with economic sanctions from the West as well as the reaction from all sides of Russia, have had a comprehensive and profound impact on the world economy, such as: shutting down the worldwide payment system (SWIFT) and major international banks of Russia; freezing the assets of large corporate banks; prevent import and export; credit suspension, supply chain disruption, ruble devaluation, inflation increase, global stock market instability...
In that context, the Ministry of Agriculture and Rural Development assessed that Vietnam is not an exception to the negative economic impacts caused by the Russia-Ukraine conflict, especially risks of international payments and supply chain disruptions for exports and imports (large ship corporates have declared no shipping to and from Russia, increasing transportation costs), increased input costs for essential imported goods, declining demand in Russia, Ukraine and related countries.
Agricultural trade between Vietnam and Russia, and Ukraine has been significantly reduced. Every year, Vietnam exports about US$ 500 million to Russia (US$ 550 million in 2021) of agricultural, forestry, and fishery products. Of which there are some significant products such as seafood (US$ 164 million, accounting for 3% of the total seafood exports), coffee (US$ 173 million, accounting for about 6%), pepper, and cashew (US$ 60 million, accounting for about 2%).
When the conflict broke out, export transactions to Russia were halted due to banking risks, lack of shipping, and high costs. Domestic enterprises now have to handle inventory or export to other markets.
Regarding imports, the total value of agricultural, forestry, and fishery turnover from Russia to Vietnam in 2021 is about US$ 500 million. In which, there are many input materials for domestic agricultural products such as wheat (under normal conditions, it can reach 1 million tons, accounting for about 20% of total wheat imports), corn (3% of total maize imports) for animal feed; fertilizers (10% of total fertilizer imports).
The lack of shipping lines and the increase in transportation costs make Vietnamese importers stop trading with Russia and switch to finding suppliers from other countries such as Australia, South America, and South Africa. In addition, supply shortages from Russia and Ukraine increase the price of input materials for production globally. The prices of input materials such as wheat, corn, etc., have increased by 10-20%, fertilizer prices have increased by over 20% recently, adversely affecting the livestock and farming industries in the country.
Facing the complicated situation of the Russia-Ukraine conflict, the Ministry of Agriculture and Rural Development monitors the situation and closely coordinates with the Industry Association and the State Bank to support payments for businesses that have been affected. There are goods exported to Russia, but financial transactions are stalled.
Also, the Ministry of Agriculture and Rural Development will work with industry associations such as the Vietnam Association of Seafood Exporters and Producers (VASEP), Coffee and Cocoa Association (VICOFA), Cashew Association (Vinacas), Timber Association to find solutions to deal with immediate difficulties due to market stagnation in Russia and Ukraine; and diversify export markets, including markets that previously had a large number of imports (EU, China, the Middle East, etc.) from Russia and Ukraine for seafood, wood and furniture products.
Simultaneously, the Ministry of Agriculture and Rural Development promoted working with enterprises importing input materials to discuss solutions to stabilize input prices for domestic agricultural production.
In the long term, the Ministry of Agriculture and Rural Development will have policies to attract businesses to invest in taking the initiative in essential input materials for agricultural production, processing systems, and agricultural logistics.
Author: Bao Thang
Translated by Ha Phuc
TAG: