Develop Vietnam's specialties with self-confidence in order to export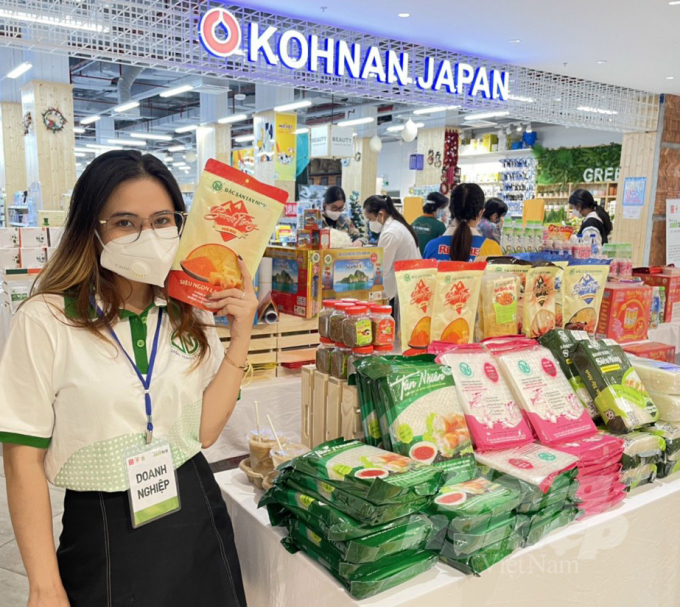 Standing out among Tay Ninh rice paper specialty lines, Tan Nhien Co., Ltd. has created a mark of standard commitment with its product thanks to applying technology, standardizing processes, developing healthy - clean products for domestic and foreign consumers.
Tan Nhien rice paper is described as "healthy and clean", "chemical-free", "soft and flexible". At the Green Market Fair organized by the Business Association of High Quality Vietnamese Products in collaboration with Uniqlo, the "clean" factor in Tan Nhien rice paper is firmly convincing, but many connoisseurs say that the product must also guarantee the "delicious" factor in order to truly become the specialty of a region.
After the company requested fair reviews from customers, many people conclude that Tan Nhien ultra-thin rice paper ensures both of the said factors. The product is also delicious, has great flexibility and does not need to be soaked in water.
Two years after its establishment, Tan Nhien Co. Ltd. focused more on investing in technology to produce this specialty product. The factory started practicing good control of the food safety system and achieved the ISO 22000:2018 certificate in July 2020.
As a young enterprise actively looking for opportunities to promote trade in both domestic and foreign markets, Tan Nhien realizes that production management standards, product quality management and many other criteria are all a part of the language of trade.
Dedicated to increasing customers' trust, Tan Nhien participates in consultation and practical training sessions concerning the Vietnamese High Quality Products - Global Integration Standards. The company wants to ensure that product quality is controlled from input materials, production stages at the factory, finished products to consumers according to international standards.
In September 2021 Tan Nhien Co. Ltd. succeeded in exporting to South Korea and China. And in December 2021, Tan Nhien rice paper was certified 4-star OCOP by Tay Ninh People's Committee, encouraging the spirit of "innovation and creativity" and "local action - global mindset" as well as solidifying the mark of a local culture.
Despite a year full of hardship for Vietnam's economy due to disruption in the supply chain, Tan Nhien rice paper was still available in many regions, maintaining its timely supply thanks to agents in Hanoi, Thanh Hoa, Nghe An, Da Nang, Ho Chi Minh city and many more.
Tan Nhien now develops Vietnamese specialties according to the Vietnamese High Quality Products - Global Integration Standards. This act not only proves to the business itself but also serves as a declaration that high quality Vietnamese products are guaranteed in terms of following international standards and living up to its reputation. Tan Nhien Co. Ltd. can lead a healthy and responsible product trend when integrating globally.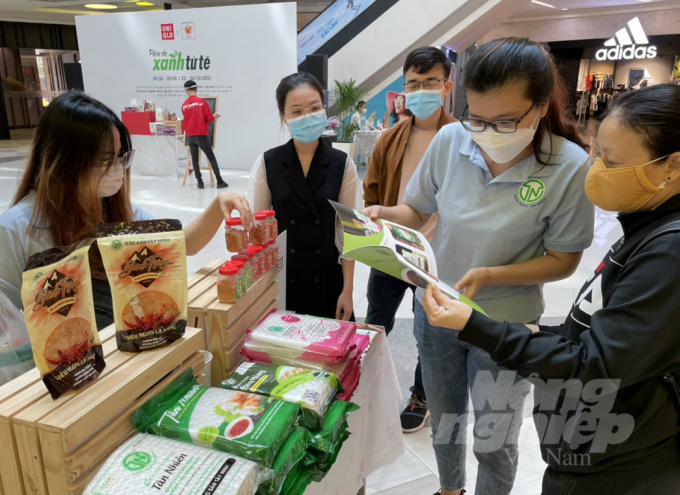 GAP production standards are not compulsory in the USA
GAP production standards are not compulsory in the USA, but in their explanation, production organizations and farmer households must have sufficient documents to prove that the process of making their agro-products is in accordance with the requirements of the US importer.
Whether LocalGAP, VietGAP or even GlobalGAP, businesses and cooperatives must specify the planting area code, factory code, and the list of farmer households in the cooperatives (including valid Red Book on ownership of farm, land, factory, etc.).
Processes from plant care to processing or solely preliminary processing must have adequate procedures and records as proof for actual production activities.
Enterprises, cooperatives, and farmers must have an updated list of substances and chemicals banned from use, substances and chemicals allowed to use. They must also fully record and prove that they have used them safely as prescribed.
All these conditions are practically the same as developing and applying GlobalGAP (only LocalGAP is simplified in some criteria and certification ranges for vegetable and fruit gardens).
Agricultural markets of the USA and some other developed countries also require irradiation to kill insects (including eggs or larvae) attached to agro-products. Another option is to wash the product with antibacterial water according to a strictly controlled export process. The factory must be assessed and certified by a third party (or an independent organization trusted by the United States of America).
Phuoc Hoa
Author: Tuan Nhan
Translated by Samuel Pham
TAG: