Develop agriculture with new mindset: Follow the 'green trajectory'
Dr. Doan Minh Huan, Editor-in-Chief of the Communist Review, once shared: "Never in the nation's history like the past decade has Vietnam's agriculture, farmers and rural areas changed with such rapid speed, intensity, and urgency before the push of the market economy and international integration. This requires us to have more "dynamic" thinking, more breakthrough to remove bottlenecks, take advantage of opportunities to develop "Ecological agriculture - Vibrant countryside - Innovative farmers".
Vietnam Agriculture News would like to introduce to readers a series of articles recording the opinions of managers and experts regarding this issue.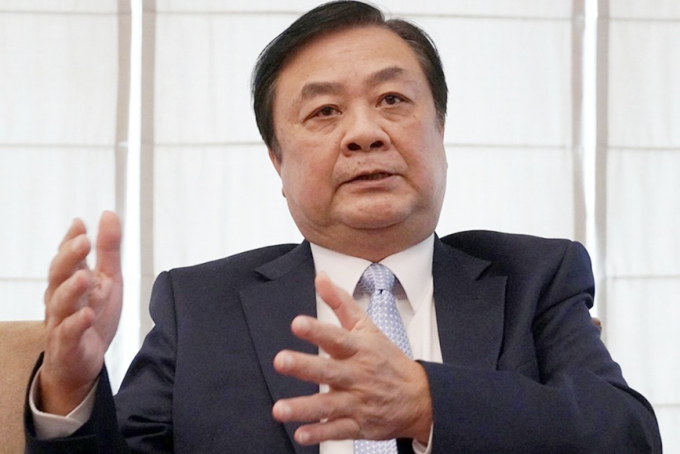 The influence of "attraction" and "repulsion"
The countryside is a safe place to return to, a place rural workers who migrate to the city can secure their livelihoods. Moreover, agriculture, rural areas and farmers also contribute to preserving and promoting Vietnam's signature cultural values, protecting the national borders.
Apart from these very important achievements, Vietnam's agriculture, rural areas and farmers are facing many challenges. The increase in agricultural output is achieved through more usage of resources, including inorganic inputs such as fertilizers, pesticides, antibiotics, and water.
GHG emissions from agriculture have increased, accounting for 18% of Vietnam's total emissions. The year 2030 may expect to reach over 120 million tons of CO2.
Agro-products output is a problem having posed for a long time, but a satisfactory solution is still nowhere to be found. Smallholder agriculture is common due to the low average cultivated area. Production organization lacks cohesion leading to increase in costs while agro-products quality and added value constantly suffer sharp decrease.
Due to low economic efficiency and income, millions of people from rural areas move to cities and industrial zones and work under the influence of "attraction" and "repulsion". The "attraction" is that urban areas and industrial zones always have many ways to easily make a living with a higher income. The "repulsion" comes from farmers who stay behind and do not know what to do, especially after the crops are sown, there isn't much work to do during the remaining time waiting to harvest.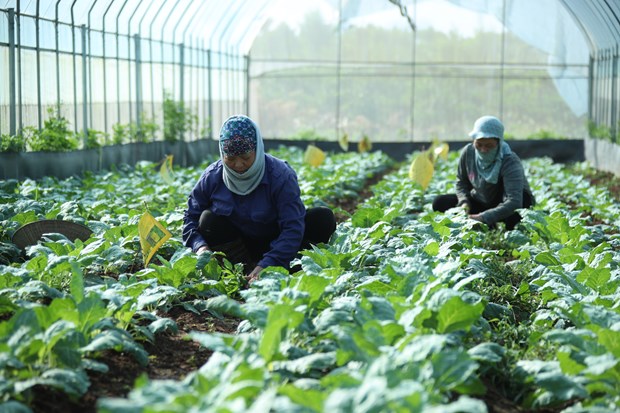 It can be seen that the drivers of agricultural growth are all at risk if Vietnam continues to maintain agricultural growth focusing on output while exhausting natural resources, taking advantage of cheap labor, and ưsing chemicals excessively.
Transform to seize the opportunity
Rural areas and farmers need to transform to seize opportunities, integrate and develop along with the Industrial Revolution 4.0. In order to meet the requirements of integration as well as solve the challenges in the development of the agricultural sector, the 13th Congress has opened a new direction with the strategic objective of "Ecological agriculture - Vibrant countryside - Innovative farmers".
Vietnam has become a "transparent - responsible - sustainable" food producer and supplier, as stated by President Nguyen Xuan Phuc at the 2021 United Nations Climate Change Conference (COP26). The country will contribute to the implementation of the carbon neutrality target by 2050 as committed at COP26.
It is necessary to aim for 'green values' created from 'green transformation', 'green consumption', and 'green economy'.
Vietnam MARD Minister Le Minh Hoan - WB Country Director for Vietnam Carolyn Turk
Vietnam can completely become a development powerhouse based on conservation and promotion of biodiversity values, an innovation powerhouse integrating cultural values in agriculture and the food industry.
Promoting the integration of green values, biodiversity and culture will result in breakthroughs that will make Vietnam a food innovation hub in Asia instead of just exporting raw products, doing processing work with low added value based on exploiting natural and social resources until exhaustion.
With strategic geo-economic advantages, synchronous connection of waterways, railways, inland and inter-country terrestrial infrastructures, along with improvement in governance capacity and digital transformation, Vietnam can certainly become the agricultural and food logistics center of the Asia-Pacific region and the agro - forestry - fishery processing center in Southeast Asia, minimizing uncertainties caused by global agricultural supply chains in the future.
The involvement of subjects is required
The agricultural sector cannot stand alone in the path of change and transformation. It needs the sharing, companionship, encouragement and support of ministries, departments, central as well as local branches, organizations, businesses and individuals inside and outside the country.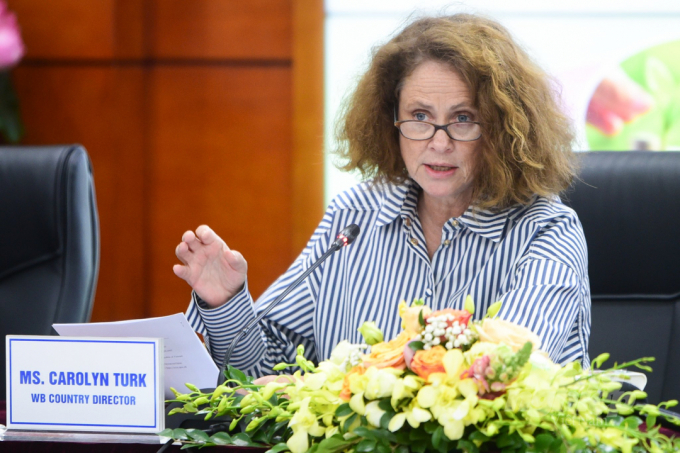 It is necessary to change the way of management, organization, and public investment support services to turn people and particularly farmer forces into the main subjects, centers, and driving forces in order to create a dynamic rural economy. Farmers must be healthy, talented, intellectual, capable and professional.
Digital transformation will accompany green transformation to associate with the institutional innovation process to develop a multi-value integrated agricultural ecosystem.
Digital transformation needs to be further promoted to construct sustainable agricultural product value chains, aiming towards traceability, food safety, standardization of specifications and quality, e-commerce, financial services, procurement and distribution, information and technical support.
It is necessary to implement drastic and bold strategic solutions to improve the governance capacity of cooperatives and SMEs in rural areas. Private sectors should participate more in responsible and green investment, effectively operating public-private partnership models and mechanisms.
Authors: Minh Phuc
Translated by Samuel Pham
TAG: