Enhancing the dragon fruit's value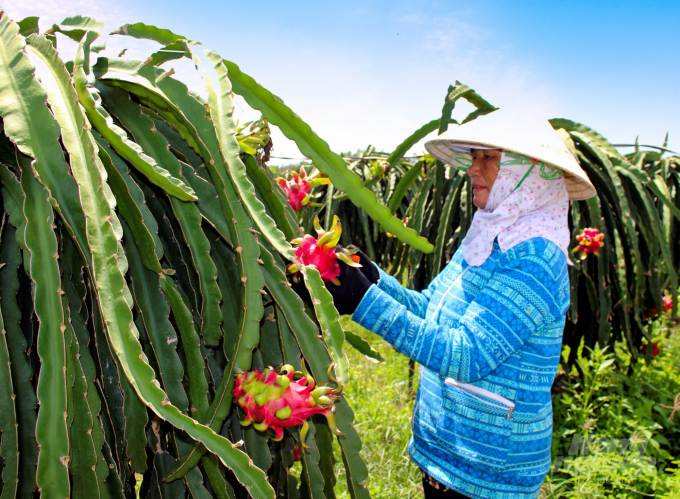 Binh Thuan's dragon fruit cultivation region, dubbed the dragon fruit hub, is the biggest of its type, covering around 34,000 ha and producing over 520,000 tons yearly. China and almost 20 other countries are the primary export markets for Binh Thuan dragon fruit.
According to Ms. Le Thi Bich Lien, Secretary of the Ham Thuan Nam district in Binh Thuan province, fresh dragon fruit can be preserved for a short period of time, but the farming volume and output are enormous and largely reliant on the Chinese market, resulting in significant economic impact on farmers.
"Binh Thuan province places a premium on production and measures that assist farmers in cultivating, consuming, and earning from their lands," Ms. Lien said.
Apart from fresh dragon fruit, various dragon fruit-based items are available today, including wine, dried dragon fruit, bread, and rice vermicelli.
The development of a unique product derived from dragon fruit is critical. For the first time, dragon fruit cultivated by farmers in Binh Thuan is utilized as a raw material in the production of instant noodle, one of the most popular foods in Vietnam and around the globe.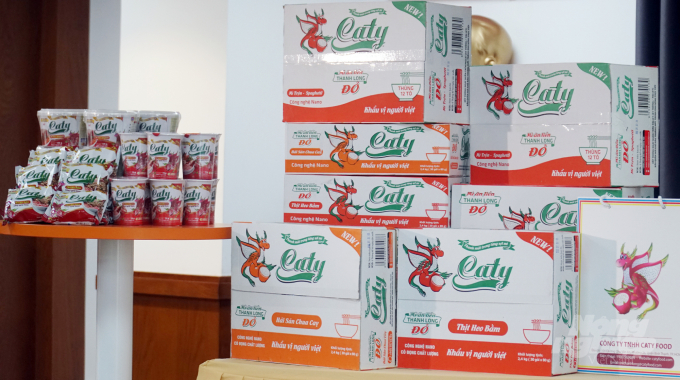 Last weekend, the Southern Association of Education and Community Health Care, in collaboration with Thanh Long Binh Thuan Co., Ltd. and CatyFood Co., Ltd., held a ceremony to announce the launch of a new product, Caty Instant Noodles with dragon fruit components processed using nanotechnology.
"With the involvement of businesses and the assistance of scientists and other necessary entities, we developed a product using cutting-edge technology. This is a creative and enthusiastic commitment to agricultural goods from Vietnam in general, and Binh Thuan province in particular," Ms. Lien said.
The Secretary of the Ham Thuan Nam district Party Committee in Binh Thuan province expressed her excitement and satisfaction when enterprises in the area developed instant noodles from dragon fruit using technology to provide to all consumers.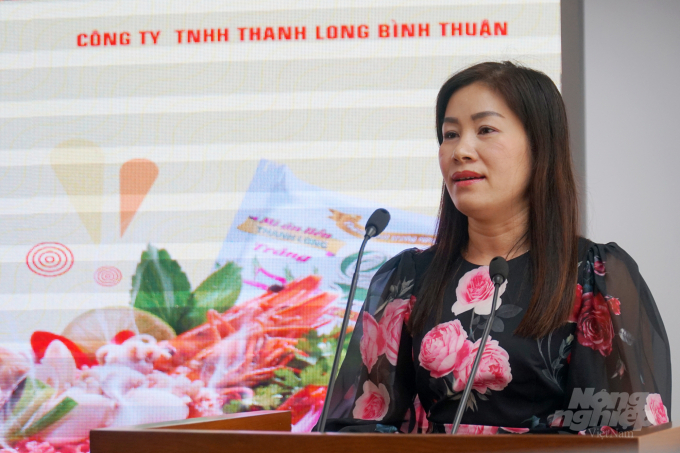 Ms. Lien expressed her gratitude to businesses and scientists for collaborating to develop a new product in a new field, as well as a new path for farmers to have confidence in growing and producing dragon fruit, as well as output of dragon fruit products to help people feel secure in production and ensure their income. Thus, adding value helps to the economic development of Binh Thuan province in particular and the nation as a whole.
According to Le Quang Huy, General Director of CatyFood Co., Ltd., the quality of dragon fruit is recognized internationally. "By pursuing the goal of producing a high-quality local product wearing the Vietnam brand, it may both encourage and assist dragon fruit producers in increasing their product consumption. That is how dragon fruit instant noodles were created," Mr. Huy said.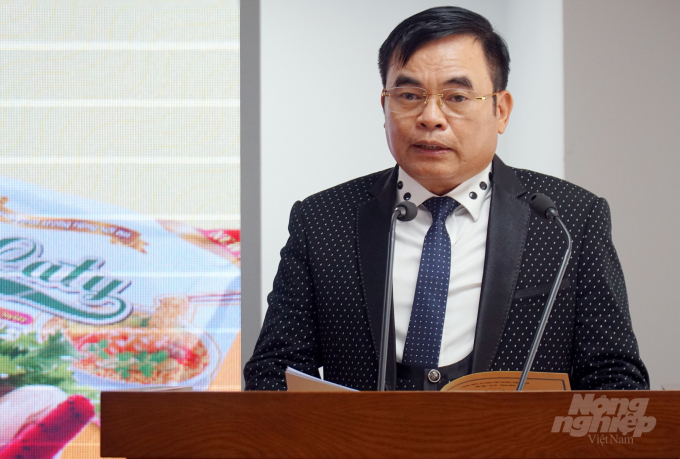 Five product lines of instant noodles featuring dragon fruit components and Nano technology are distributed to the market.  Following the announcement by Thanh Long Binh Thuan company, the fried and non-fried Nano technology Dragon Fruit Instant Noodle are purchased exclusively by CatyFood company for deep-processing and sell in the domestic and foreign markets. 
Mr. Nguyen Van Cuong, Director of Administration Department II of the Government Office, expressed his appreciation for the instant noodle product made with nanotechnology and dragon fruit elements.
"This is a new product, in keeping with the food processing industry's expanding growth trend. We strongly urge firms to accelerate their efforts toward deep processing and adding value to agricultural goods. Simultaneously, by using sophisticated science and technology, new and contemporary manufacturing processes, and most notably art, humanity, and science, to establish, promote, and expand the food processing business. Not just instant noodles, but companies continue to do research to enrich the culinary landscape with new high-quality goods," Mr. Cuong said.
Author: Nguyen Thuy
Translated by Linh Linh
TAG: