Prioritize refrigerated containers for agro-products exports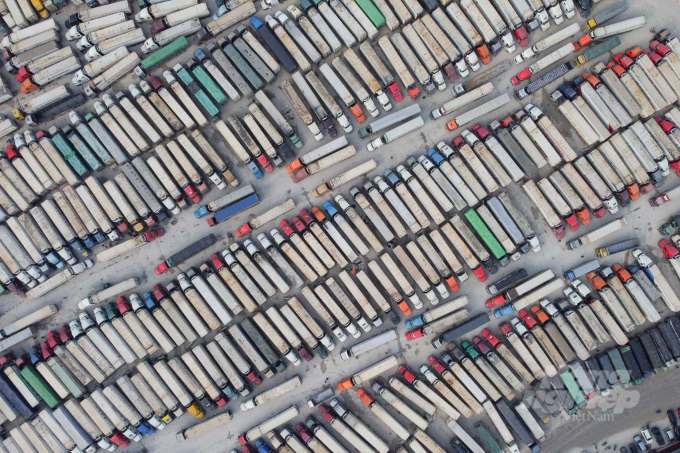 On January 7th, the Ministry of Agriculture and Rural Development (MARD) sent Document No. 123/BNN-VP to the Ministry of Transport (MOT) regarding coordination to solve problems in sea transport with the aim to prioritize refrigerated containers for agro-products exports.
According to the Ministry of Agriculture and Rural Development, over the past two years the Covid-19 pandemic has had a great impact on exportation as well as transportation in general. The cost has skyrocketed in comparison to past periods. Sea freight rates in particular increase up to 400 - 500%. The situation seems to worsen as there is a lack of containers for exports.
The Covid-19 pandemic continues to have complicated progress. The exportation of agro-forestry-fishery products to the Chinese market through the northern provinces' border gates is now more difficult than ever. The General Administration of Customs of China has recently announced to restrict the clearance of agro-products in accordance with China's "Zero Covid" policy.
The harvest season is coming soon for many agro-products, especially fresh fruits such as dragon fruit, jackfruit, and mango. Reports from provinces throughout the nation show that there will rise a need to consume 300,000 tons of dragonfruit in the first three months of 2022.
In the context that agricultural product terrestrial exports through border gates have been stalled, many businesses have switched to export via sea and railway. But the problem of shipping lines lacking refrigerated containers has however had a great impact on these enterprises' redirection decisions.
In order to promote the exportation of agro-products, fresh vegetables and fruits in the near future via sea and railway transport, and at the same time reduce congestion for Vietnam's exports through the northern border provinces,
The MARD proposed that the MOT assumes the proactive stance. The two forces will coordinate and work with associations, corporations, and shipping businesses in Vietnam, aiming to find solutions to the issues of refrigerated container shortage and excessively high rental prices.
Author: Pham Hieu
Translated by Samuel Pham
TAG: