Blue economy development in line with IUU prevention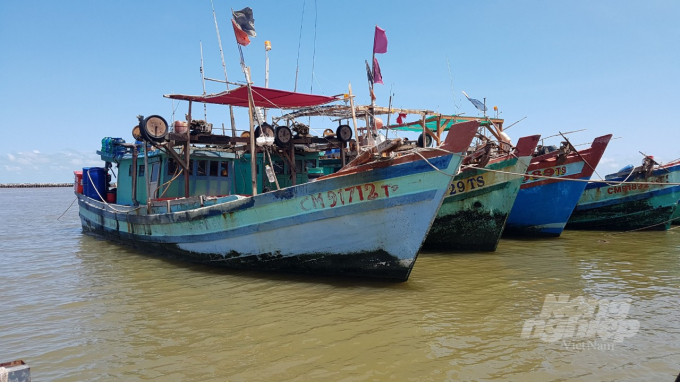 Facing the sea on three sides, Ca Mau is one of the four key fishing grounds of Vietnam considering its rich aquatic resources, suitable for the development of the fishery industry. Ca Mau is suitable for the development of the fishery industry. The province is noted to have more than 140 fish species with many rare and valuable seafood species. Ca Mau sea area also has a variety of mollusks, crustaceans, and aquatic animals.
Ca Mau has a total of 4,598 fishing vessels up to date. The province has principally completed the installation of fishing vessel monitoring equipment for 1,518/1,525 fishing vessels over 15m long (99.54%) according to regulations. Two fishing vessels with the largest length of below 15m voluntarily installed cruise monitoring equipment.
Many fishing boats are equipped with modern equipment to preserve products following standards. The catch in 2021 reached 23,000 tons, while shrimp production reached approximately 10,000 tons.
Mr. Le Van Su, Vice Chairman of Ca Mau People's Committee, said that fisheries products will continue to make an important contribution to stabilizing the local economy upon facing the heavy impact of Covid-19 over the past time. Ca Mau's seafood exports reached over USD 1.1 billion in 2021. These figures show that the fishing industry has an important position in Ca Mau's fisheries sector in particular and the socio-economic development of the province in general.
However, the fishing industry is facing many hardships at the moment due to regulations concerning illegal, unreported and unregulated (IUU) fishing, especially the situation of fishing vessels violating foreign waters and tampering with the fishing logs.
Ca Mau in 2021 had 6 cases of violations for every 8 fishing vessels, with 46 crew members violating foreign waters. The Thai navy had arrested 5 vessels with 26 crew members, the Indonesian authorities detained 1 fishing vessel with 6 crew members, the Malaysian navy seized 1 fishing vessel. Ca Mau authorities had also detected and dealt with 1 fishing vessel with 6 crew members violating fishing regulations in foreign waters thanks to the vessel monitoring system (VMS).
Compared to the same period in 2020, the number of violation cases has increased from 4 to 6, with 2 cases occurring in 2021. The number of recorded violating fishing vessels has gone up to 8 instead of just 5 in the previous year.
Only the number of crew members showed signs of decrease with 3 crew members less (42/45 violated individuals). the installation of cruise monitoring equipment has partly shown the localities' efforts towards ending the situation of fishing vessels violating foreign waters.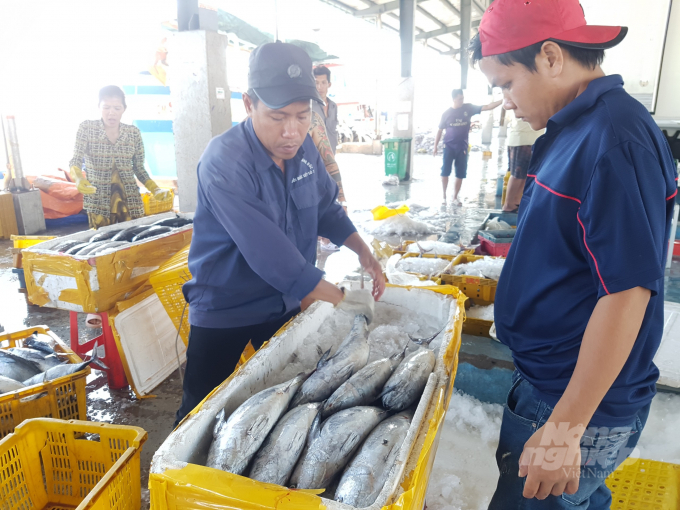 The whole province of Ca Mau only has 7 vessels that have not yet installed cruise monitoring equipment up to date. They all currently fall in the category of "long-term offshore" so they cannot be forced to install the equipment according to regulations.
Cruise monitoring equipment is considered an important aid to management agencies. They rely on it to effectively apply VMS and move towards ending the situation of fishing vessels violating foreign waters.
Even so, Mr. Le Van Su assessed, "The number of ships with cruise monitoring equipment installed was indeed high, but the percentage of equipment losing connection after the installation was still quite large. In the past time, dealing with disconnected vessels is deemed extremely difficult in the province because it is unclear whether the cause is intentional by the user or due to a technical error of the device itself."
To put an end to this situation, a set of regulations on unified information management nationwide is required as a basis for localities to act towards any disconnected vessels. This can help avoid confusion between objectively disconnected vessels with those intentionally cutting off the connection and violating foreign waters.
Another difficulty in countermeasures against IUU fishing is the fishing logs.
Fishing logs are one of the important factors in removing the EC's yellow card and moreover a necessary condition for traceability, making the consumption and export of fishery products more convenient and safe, in accordance with regulations.
Author: Trong Linh
Translated by Samuel Pham
TAG: