Which efforts taken by Vietnamese dragon fruit industry to lessen reliance on the Chinese market?
Are farmers sticking to permissive standards of production?
Over the last month, the problems of customs clearance at the northern border gates have resulted in a decline in the prices of some agricultural goods such as jackfruit, banana, and dragon fruit, as well as hammered consumption.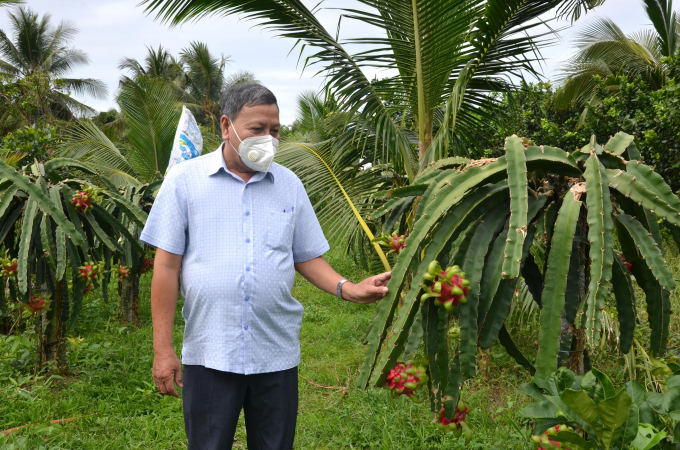 Dragon fruit is one of the most widely grown fruits in the Mekong River Delta's two provinces of Tien Giang and Long An (estimated at over 20,000 ha).
As many as 70percent of dragon fruit trade of Vietnam in general, and the Mekong Delta in particular, is reliant on the Chinese market. 
Mr. Vo Van Tu Em, owner of a firm that purchases dragon fruit in Quan Long commune, Cho Gao district, Tien Giang province, stated: "At the moment, it is the dragon fruit off-crop.  Farmers must apply the light treatment procedure, which is somewhat costly, in order for the tree to bear fruit. Typically, off-crop fruits fetch a higher price. Previously, when northern border clearance took place normally, the price of dragon fruit in the garden was between VND 19,000 and 20,000 per kg.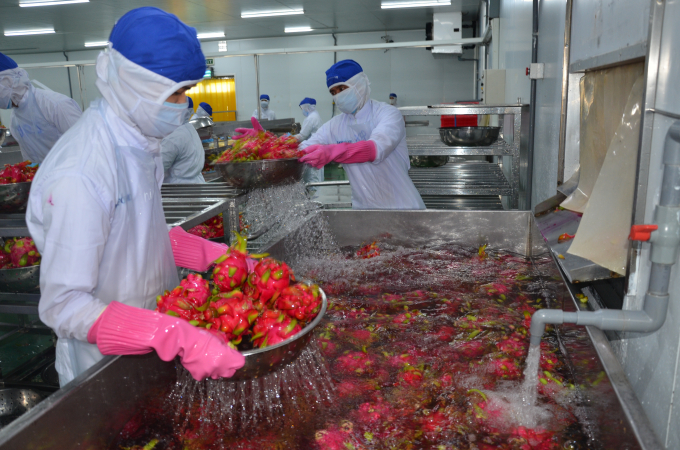 However, numerous firms are hesitant to acquire the fruit owing to the complications associated with customs clearance at border gates exporting to China. The garden's current pricing for dragon fruit remains modest, at VND 3,000-4,000 per kilogram. Farmers suffer significant losses as a result of the high costs associated with fruit preservation.
Currently, enterprises acquire dragon fruit for domestic consumption at a reasonable price. Mr. Vo Van Tu Em said that due to the fact that it can only be consumed locally, my firm purchases around 20 tons every day, mostly for consumption in Hanoi.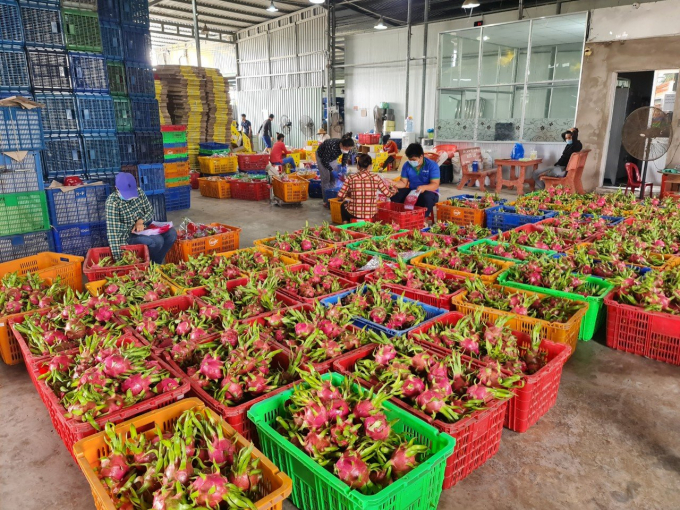 Mr. Nguyen Quoc Trinh, head of the Long An dragon fruit organization, said that by Tet, the province would have around 2,000 ha of dragon fruit with a production capacity of 20,000 tons. Domestic consumption capacity is now limited to a portion of the fruit. We are looking for measures but would want to recommend to ministries, departments, and the State that they assist us in negotiating for fast border clearances to ensure the stability of fruit consumption.
Mr. Tring elaborated on the methods to promote dragon fruit in new markets, stating that the present cost of production to meet the standards of the EU, Japan, and the US... is rather expensive. Farmers will barely make a profit at the VND 20,000 per kilogram selling price. As a consequence, farmers often produce dragon fruit according to Chinese standards, which means that production is very market-dependent, making it difficult to shift markets for the pileup dragon fruit.
With the current situation, the leaders of the Tien Giang Department of Industry and Trade are committed to creating the most favorable conditions possible for local agricultural product exporters when it comes to granting certificates of origin (C/O) to markets that are members of Vietnam's Free Trade Agreements.
"It is vital to innovate and adapt in order to ensure the long-term viability of the Tien Giang fruit sector and to contribute positively to the local socio-economic progress in the new era. It is both an immediate demand and a long-term plan," Mr. Dang Van Tuan, Acting Director of the Department of Industry and Trade, said.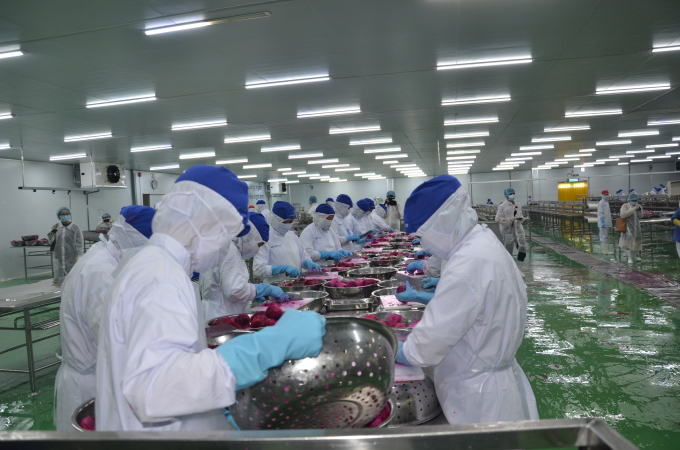 Strengthening clean production and expanding the market
To avoid border gate stagnation caused by delayed imports from China, professionals, and fruit export enterprises believe that it is critical to diversify export markets in terms of quality and production enhancement rather than depending on a single market.
Additionally, exports of processed fruits must be increased to offset the decline in fresh fruit exports. To accomplish this goal, the connection between farmers, businessmen, and scientists must be maintained and expanded in agricultural commodities production.
Mr. Doan Van Sang, Director of Cat Tuong Agricultural Products Processing Company Limited in Dao Thanh Commune, My Tho city, Tien Giang province, stated: "Enterprises with numerous partners in difficult markets prefer imported dragon fruit, but the product must meet the required output and "clean" standards."
Meanwhile, dragon fruit producers in Tien Giang and the Mekong Delta area have yet to react to the situation, as Mr. Doan Van Sang explained: "Our enterprises are unable to satisfy the production and quality standards for dragon fruit exports." We need a method for enterprises and cooperatives to collaborate, but in the short term, their developing regions must adhere to the Code and the procedure. There are two approaches to the process: gardeners do the cleaning independently, or gardeners cooperate with certain firms or cooperatives to orient the markets' requirements". 
According to the Tien Giang province's Department of Agriculture and Rural Development, the province now contains approximately 82,700 hectares of fruit orchards, over 63,000 of which are producing fruit. By 2021, the province will produce about 1.6 million tons of fruits of all varieties to meet local and international market demand, a roughly 4.2 percent increase over the previous year. In December 2021, the harvested production is estimated to be around 121 thousand tons of fruits of all varieties. From this point on, the output of a number of the province's important fruits, including durian, mango, pineapple, and jackfruit, will grow significantly owing to the high harvest season.
Author: Minh Dam - Hoang Vu
Translated by Linh Linh
TAG: