Processed dragon fruit products are popular with consumers
Market systems like GO, Big C, and Top Market have begun a program to partner with farmers to promote the underpriced dragon fruit.
"We are conducting the campaign to create favorable conditions for customers countrywide to join hands and assist dragon fruit farmers as Tet is drawing nearer," said Ms. Nguyen Thi Bich Van, communications director of Central Retail Group Vietnam.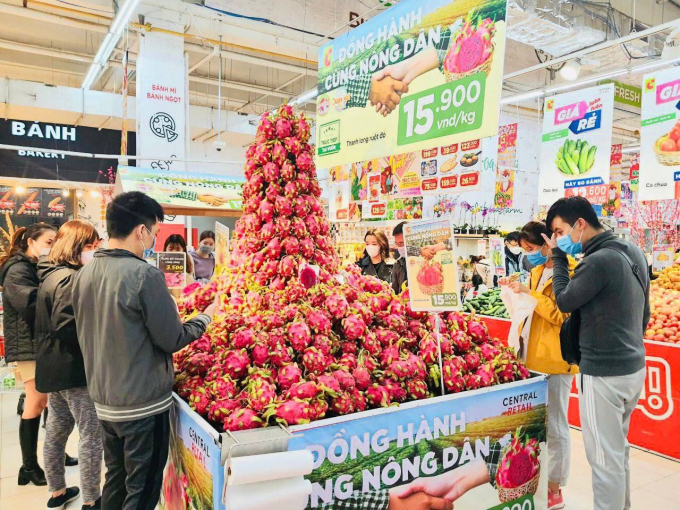 By visiting and shopping at the Big C, GO!, and Tops Market supermarket systems, consumers can choose from a variety of high-quality dragon fruits that are purchased directly from farmers and cooperatives and quickly transported to the corporation's distribution systems, ensuring freshness and a fair price.
The red flesh dragon fruit is sold for VND 12.900 per kilogram at Southern Go! BigC in the South and for VND 15,900 in Hanoi. To further boost the brand for dragon fruit, Central Retail also processes it into a variety of foods and beverages that consumers love, including dragon fruit bread, dragon fruit jelly, dragon fruit smoothies, and dragon fruit juice.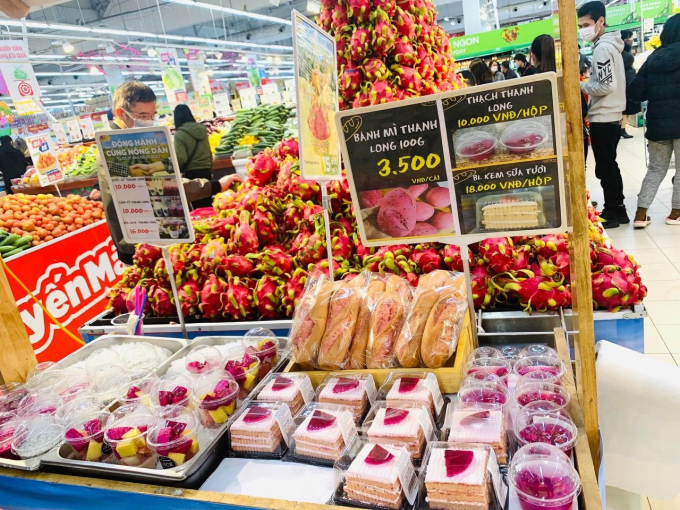 Central Retail is expected to boost consumption of around 20 tons of dragon fruits in the first week once the initiative is introduced. The volume would be raised by the year-end growth in purchase power.
Previously, from June 10 to June 16, 2021, the GO!, Big C supermarket chains countrywide undertook a fruit festival initiative to increase fruit consumption in various locations.
Over 200 tons of avocado, durian, lychee, longan, dragon fruit, mango, custard apple, rambutan, mangosteen, and green-skinned pomelo are consumed by the program. In the Northern area, where agricultural goods in the provinces of Bac Giang and Hai Duong confront significant production challenges, the supermarket system launched the initiative "Accompanying farmers in Bac Giang, Hai Duong" at the end of May 2021.
Author: Ngoc Huyen
Translated by Linh Linh
TAG: