The US market: So much room for Vietnamese agriculture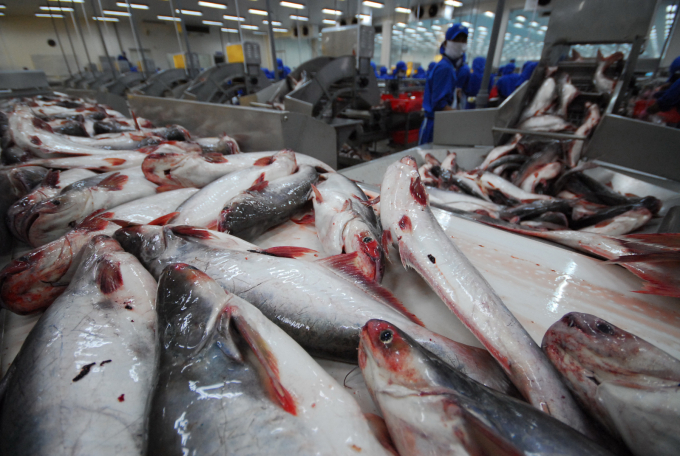 The United States is either the world's largest agricultural exporter or the world's largest agricultural importer. In 2022, it is projected that the US agricultural exports would exceed USD 175 billion and imports would reach USD 165 billion, demonstrating the enormous scale of the US agricultural and food consumption markets.
Aquatic items, tropical agricultural products, and spices make for over 90% of imports, while fresh vegetables, seeds, and fruit juices account for between 20% and 50%. Products of Vietnam's strength are also included in the group, which make for a significant share of imports.
In November 2021, the US remained the largest importer of Vietnam's agro-forestry-fisheries exports, with the value hitting over USD 10 billion. Woods and wood productions shared space with the category of aquatic products, which accounted for the lion's share; agricultural products accounted for a smaller portion but grew at an excellent rate compared to the same period last year.
Although Vietnam is one of the US's top ten trading partners, the combined value of its agricultural, forestry, and fisheries exports amounted for just about 1-2 percent of the US's agricultural export value. That is, the export opportunity is wide open, but whether we are capable of responding or not is a problem.
Advantages
The United States has a massive consumer market in general, and agricultural foods in particular. Consumption power is enormous, and needs are diverse, particularly among the younger generation, which is eager for novel and distinctive specialties.
Vietnamese firms' export capacity, competitiveness, and ability to respond have increased. The agricultural export structure is changing favorably in the direction of broadening product categories and increasing the amount of processed agricultural goods and food, as shown by the year-on-year increase in export turnover. Numerous products and brands have established a presence in the market; for example, Tan Hue Vien's pia cake is available in Costco wholesale stores.
Additionally, the United States is a multi-ethnic society with varied requirements and consumption patterns, resulting in a very diverse food market. The amount of income difference across demographic groups, in particular, results in a significant demand for both high-end and low-end items. As a result, Vietnamese firms, despite their modest size, may nevertheless find a market for their products in this market.
Another very significant advantage is that we have a vibrant population of 1 million Vietnamese. It is not only a direct buyer of Vietnamese agricultural products but also a vital link for items to enter this market.
Additionally, the US regulatory system is fairly open and straightforward, with strong sanctions; information is completely displayed on the internet, along with references to other connected rules, making it quite quick to search for and get information.
Disadvantages
Apart from the benefits, market expansion faces certain problems, which, in some cases, outweigh the advantages, and I will highlight a few below.
The first is that increasing inflation results in higher pricing, which causes consumers to tighten their belts and make more cautious food choices.
The United States has very stringent requirements for food safety and hygiene, as well as animal and plant quarantine. Although the agricultural goods imported into this market vary in terms of type and price, food safety regulations must always be met, and a system of law enforcement authorities is in place. The legislation regulates in a very stringent manner.
Additionally, there are labor and environmental regulations. For instance, by 2023, the US will accept seafood imports only from nations with a proper control system over fisheries harvesting that do not have a significant impact on aquatic species. This will present a significant challenge to Vietnam's seafood industry.
Food safety rules and standards in the United States are complicated at the state and federal levels. While imported food typically conforms with federal rules, it is subject to state law when it is distributed in states or establishments. State restrictions may be harsher, but not laxer, than federal regulations.
The United States has a large market for imported agricultural products, but it is also the most competitive and tough market. Vietnam competes not just with foreign nations that produce similar products, but also with indigenous firms.
Indeed, retail distributors change suppliers only when they see competitive prices and the ability to fulfill orders according to their specifications, which is a weakness of Vietnamese enterprises because they frequently produce on a small scale and have limited linkage capacity, which is frequently insufficient to fulfill large orders.
Geographic distance and a poor logistics infrastructure are further disadvantages in comparison to other nations in the South American area, weakening the Vietnamese agriculture sector's competitiveness.
As agricultural exports to the United States expand, we confront an increasing number of trade remedy investigations. This is a self-evident truth that firms must plan for. For example, Vietnamese pangasius, basa, and shrimp have been subjected to years of a tax examination, and they just issued a preliminary judgment imposing a tax of more than 400 percent on raw honey from Vietnam.
Some notes
It is critical to do thorough and professional research on market segmentation, product lines, methods for each kind of product, quality standards, and food safety, as well as packaging and market access costs.
Additionally, the profession is displayed via the content of websites presenting enterprises, advertising items, and sharing information with US partners. It is critical to convince the American public about how we develop goods and the health benefits associated with tropical specialties such as herbal tea...
Participating in agro-food fairs, both online and in-person is critical. This is the most widely used and diversified route for customer acquisition.
Maintain complete records of the manufacturing and processing processes in order to facilitate information retrieval and on-site verification by US authorities. Businesses should contact agencies under the Ministry of Industry and Trade and the Ministry of Agriculture and Rural Development in advance of trade remedy investigations to obtain required and timely information.
Author: Pham Quang Huy
(Deputy Director of International Cooperation Department, Vietnam Agricultural Counselor to the US)/ Translated by Linh Linh
TAG: