Win-win in midst of the 'Covid storm'
A ray of sunshine amid the "Covid horror"
Ia Mo Nong Agricultural Production-Trade-Service- and Tourism Cooperative in Chu Pah district, Gia Lai has been creating a model of production associated with coffee consumption with 369 households over the past years. Additionally, the cooperative links its output to the product consumption of 100 pig farming households in the neighborhood.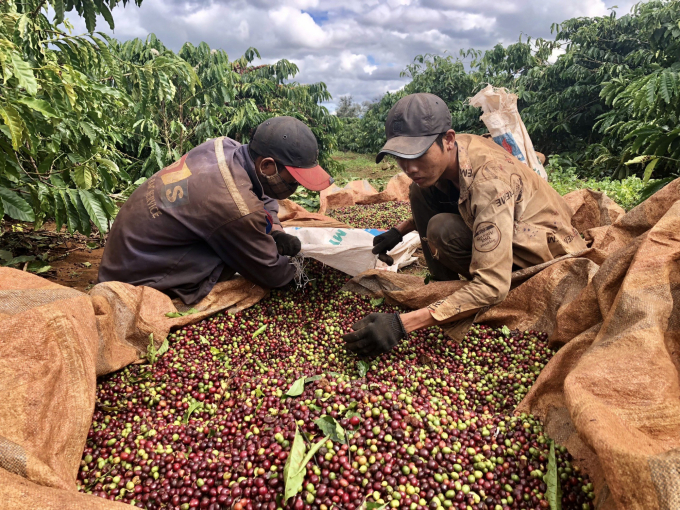 Additionally, the cooperative encourages members' product diversification by intercropping with various fruit plants such as durian, custard apple, and avocado.
To ensure a steady supply of agricultural goods, the cooperative collaborates with Vinh Hiep company to produce coffee using the 4C sustainable coffee production process. The former yearly delivers around 1,000 tons of coffee to the Vinh Hiep company. Additionally, the cooperative assists Dong Giao Food Export Joint Stock Company, Le BRG Retail Company, QUICORNAC Company, and others in the production and consumption of other agricultural goods.
Mr. Le Van Thanh, director of Ia Mo Nong Cooperative, explained that to establish a link between agricultural output and consumption, the cooperative constantly offers farmers timely information on crops, pricing, and market news. The unit continues to assist farmers with agricultural equipment, and water-saving irrigation systems, as well as offering training courses on safe agricultural production, business practices following the VietGAP standard, traceability, and geographical indications.
Despite the effect of the Covid-19 pandemic, Doveco Gia Lai was able to operate pretty successfully and sustainably in 2021 with passion fruit as its primary product, with an average processing capacity of 150–170 tons/day.
Doveco Gia Lao began processing pineapple, mango, avocado, and dragon fruit. The company's goods have been sold out in every location where they are manufactured, and particularly exports have stayed consistent. Passion fruit production is predicted to reach 22,000 tons in 2021, generating around USD 70 million, a 30% increase over 2020.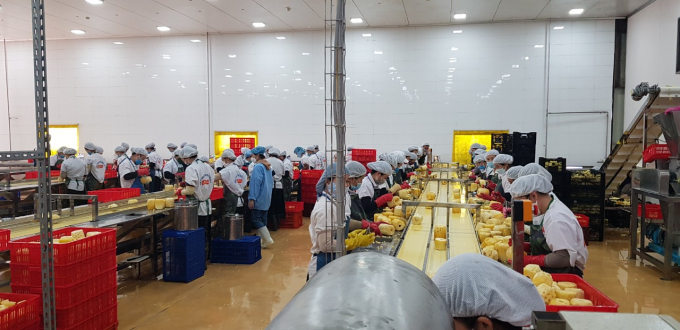 According to Mr. Dinh Gia Nghia, Director of Doveco Gia Lai, the firm places a premium on material area development via joint ventures, associations, and product consumption contracts with cooperatives and individuals. Doveco has previously worked with individuals and cooperatives to cultivate over 6,000 hectares of passion fruit and 10 hectares of pineapple.
"Through the organizing of construction material regions, Doveco has developed a close and symbiotic partnership with cooperatives and farmers.
As a result, Doveco assists and encourages individuals in implementing technology for production and disease prevention, while adhering to stringent requirements in foreign markets.
Until now, the people's production level has been boosted, productivity has been increased, and quality standards have been maintained," Mr. Nghia said.
Revenues are double what they were last year
As the country's second-largest coffee exporter in 2021, Vinh Hiep Company has an impressive growth rate during the "Covid-19 storm." The company's coffee production is expected to reach over 115 thousand tons in 2021, generating more than VND 5,500 billion in revenue, more than twice that of 2020.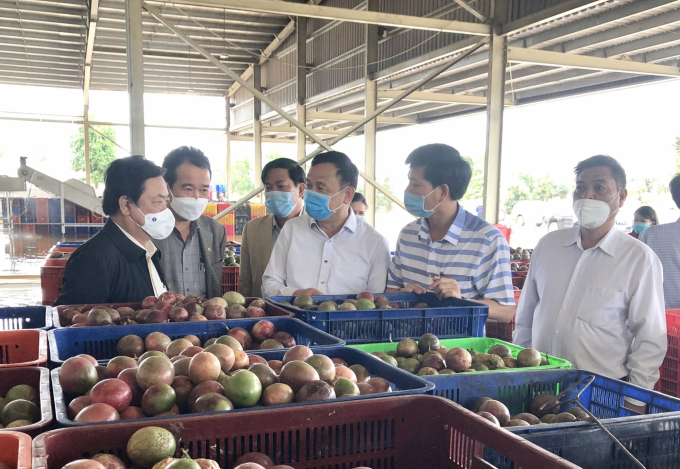 Mr. Thai Nhu Hiep, director of Vinh Hiep, said that Covid-19 was the cause for the increased stockpiling of coffee, resulting in a spike in supply. This was an opportunity for enterprises with established brands and a reputation for high-quality coffee to expand.
According to Hiep, businesses must connect to standard material regions to assure stringent supervision of exporting markets. It is necessary to establish relationships with cooperatives and cooperative teams to develop adequate quality standards and react to export regulations. When the quality of life is improved, people's incomes are guaranteed.
The agricultural industry's significant participation
Mr. Doan Ngoc Co, Deputy Director of the Gia Lao Department of Agriculture and Rural Development, said that during the first wave of Covid-19, agricultural items, notably fresh produce, struggled to find a market. However, with the agriculture industry's engagement, several initiatives to boost agricultural consumption have been adopted.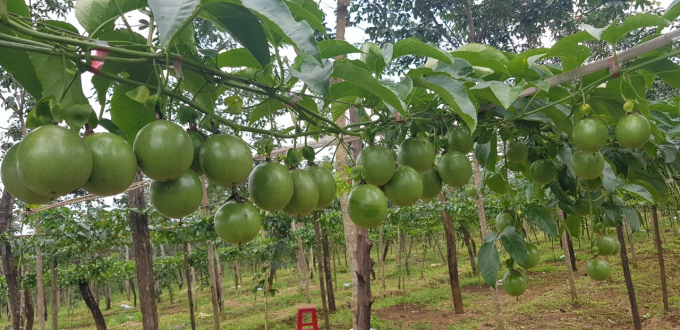 The provincial agricultural sector collaborated with MARD's Working Group 970, provincial ministries of agriculture and rural development, e-commerce platforms, and others to preserve connectivity and provide solutions to farmers, cooperatives, and companies.
Agricultural goods in the province had been well devoured as a result of this severe spirit. Particularly in the aftermath of the social estrangement, prices of some items like coffee, peppers, and fruits increased to record highs, benefiting farmers, cooperatives, and companies towards the end of the year.
Currently, the province has 231,000 hectares of crops under production. There are 72 cooperatives and 145 firms involved in production linkage networks among them. It is noteworthy because Doveco Gia Lai has integrated banana production with over 3,500 hectares of passion fruit plants managed by individuals and cooperatives.
Additionally, the Vinh Hiep company's chain of coffee production according to 4C, RA, and Organic standards, covering an area of over 20,000 hectares, has drawn the participation of several cooperatives and individuals. As a result of the high quality of this year's coffee, Vinh Hiep has risen to become the country's second-biggest coffee exporter.
Additionally, chains of high-quality fruit and vegetable production by cooperatives in An Khe Town, Dak Po District... are making inroads into Gia Lai's agricultural product market.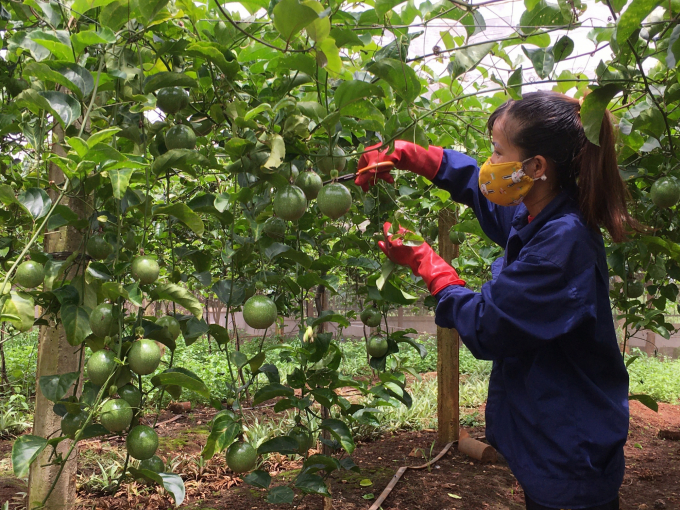 Mr. Co also said that Gia Lai province has developed a strategy to integrate and enhance agricultural, forestry, and fisheries output. In the future, the province will continue to assist agricultural product growth via the establishment of a linkage chain, infrastructure, and agricultural materials. Will assist individuals and cooperatives in certified organic agriculture production, packaging, and product traceability.
MARD Minister Le Minh Hoan recently stated at a workshop on developing coffee raw material areas in Gia Lai that the ministry is developing and implementing a pilot scheme for developing standard agroforestry raw material areas serving domestic consumption and exports between 2021 and 2025.
The raw material sector is identified as the starting point, laying the groundwork for the development of effective and sustainable value chains, enhancing the quality of agricultural products, implementing product traceability, and thereby accelerating processing in order to increase product value and competitiveness.
Minister Le Minh Hoan instructed local governments to invest in infrastructure and cooperatives to develop raw material locations in order to carry out this initiative. Additionally, municipalities must coordinate manufacturing and manage material resources. Specifically, establishing, consolidating, and strengthening cooperatives' and members' ability in raw material sectors, agricultural extension, and the transfer and application of science and technology to cooperatives and members.
Author: Tuan Anh
Translated by Linh Linh
TAG: