Coffee farmers in urgent need of VnSAT support
Over the years, Nam Trung Sustainable Coffee Cooperation Group (Nam Ha Commune, Lam Ha District, Lam Dong Province) has had many items of development supported by the Viet Nam-Sustainable Agriculture Transformation (VnSAT) Project, including the construction of 200sq.m of warehouses, 2.6 km of roads and the implementation of the sustainable coffee model with economical irrigation.
According to head of the group, Ta Quang Viet, activities within the project has helped both villagers to be proactive in production and the group to launch production linkages.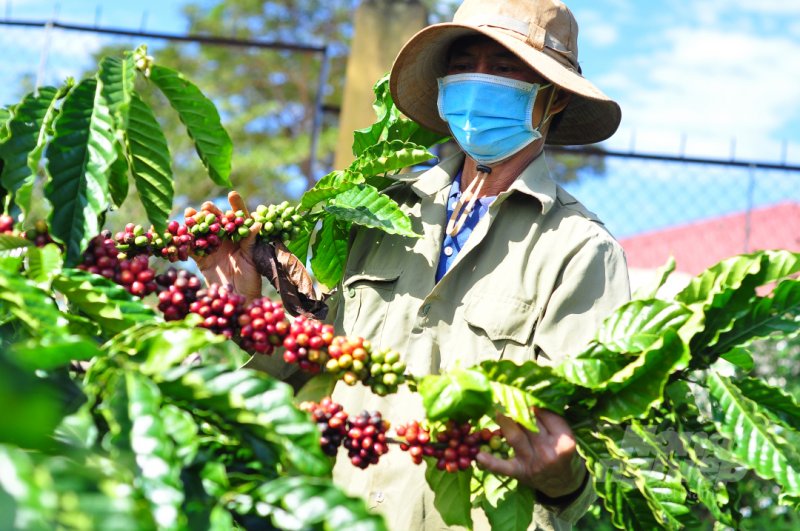 Besides some achievements, some items, on the other hand, have not received support so far, making the production of the cooperative group unable to be conducted as planned, he said.
"We have not received support in purchasing dryers for production. It is an important item but due to the lack of the machine, our pre-processing and post-harvest processing stages have been facing many difficulties," he added.
In addition, the economical irrigation models adopting Israeli technology could not be widely implemented due to the low price of coffee at the moment. Farmers do not have capital for investment except for the models within the VnSAT project.
Meanwhile, Do Dinh Tien, team leader of Sustainable Agricultural Production Cooperative Group (Loc Ngai Commune, Bao Lam District, Lam Dong Province) said that the group is currently facing many difficulties in terms of power lines for production and traffic to the production area. He revealed that the group had repeatedly asked for support from local project management and implementation units but had not received any response.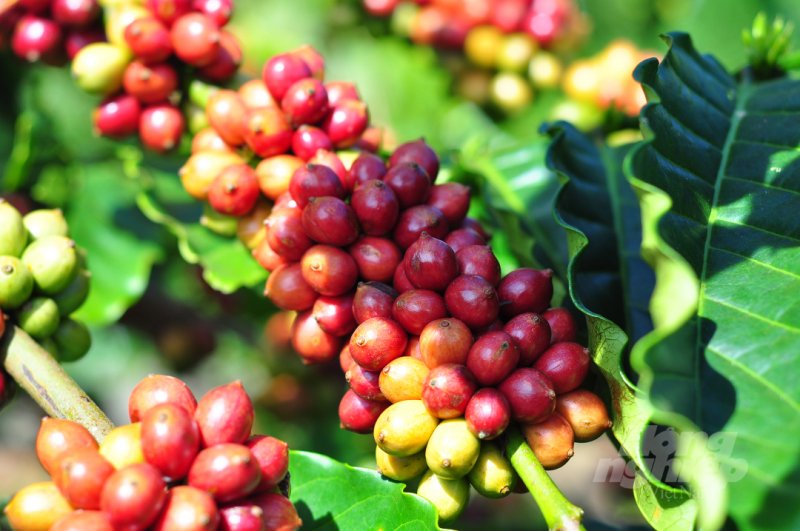 "The VnSAT project has organized many training workshops on farming methods for farmers, which is a practical activity. However, we also need support in terms of electricity and road construction in order to achieve goals. The price of coffee has been low in recent years so coffee growers like us are facing many difficulties and desperately need assistance," he said.
The Sustainable Agricultural Production Cooperative Group of Loc Ngai Commune currently has about 45 members and a total production area of about 113ha.
According to Deputy Director of Lam Dong Department of Agriculture and Rural Development, Nguyen Van Chau, the VnSAT project and its supporting activities have helped local farmers stabilize production, change their perception towards agriculture and implement value chain linkage.
However, the sharp decrease in the coffee prices these years has made it difficult for the model to be expanded. As for loans in the project's support, many farmers are still unable or find it difficult to access loans due to lack of collateral as regulated by the lending banks.
The lending interest rate of 7 per cent/year is not really favorable and attractive to farmers in the context of low coffee prices. The IDA capital of the VnSAT project for the coffee component – US$50 million USD (equivalent to VND1,100 billion VND) – for the 5 provinces of the Central Highlands is pretty small, unable to satisfy the loan needs of coffee farmers in Lam Dong Province.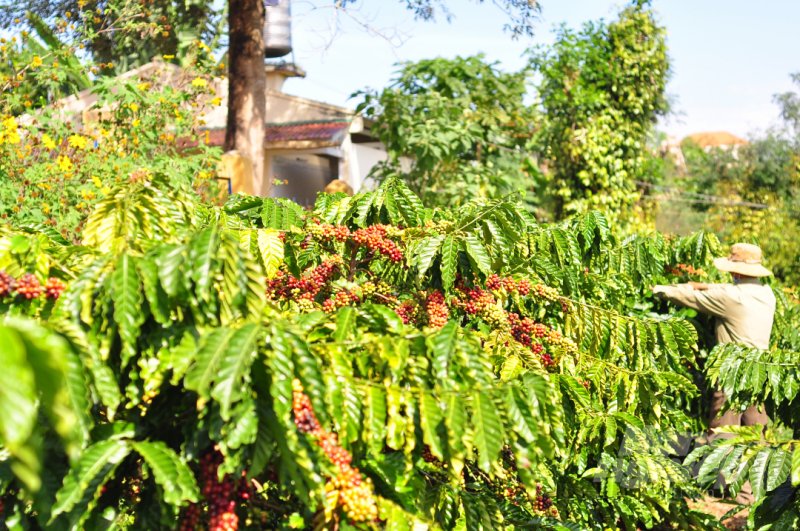 Nguyen Phung Hanh, Deputy Director of the VnSAT Lam Dong Project Management Board, said that many items included in the project have been delayed or canceled due to the impact of the COVID-19 pandemic. The submission, appraisal and approval of investment items have been seriously affected as well.
At the same time, the bidding, investment, and equipment procurement have been delayed.
"The increase in material prices has also affected the preparation and approval of project estimates while the contents conducted at the field such as model implementation or training workshops have also been affected by the COVID-19 pandemic, so the plan cannot be achieved," Hanh added.
To handle such difficulties, the VnSAT Lam Dong Project Management Board has focused on training local farmers while continuing to inspect and urge construction contractors to complete the works that have been delayed or not yet been implemented.
"We focus on inspecting, handing over and finalizing IDA capital before June 30, 2022. At the same time, we carry out final settlement procedures for 5 public investment sub-projects with Lam Dong Department of Finance, and submit them to Lam Dong Provincial People's Committee for approval," he said.
VnSAT began in 2017 in seven provinces: An Giang, Dong Thap, Hau Giang, Kien Giang, Long An, Soc Trang and Tien Giang, as well as Can Tho City.
The project aims to support a large-scale program of improving agronomic practices and management, supporting private sector investments in upgrading rice processing technology and facilities for high value and quality rice, and improving public service delivery.
With total capital of US$301 million provided by the World Bank, the Vietnamese Government and the private sector, the project aims to use advanced technology in rice production on 200,000ha for 140,000 households, raising profits by 30 per cent per ha.
Author: Minh Hau
Translated by Phuong Ha
TAG: