Navies of Vietnam, Thailand bolster cooperation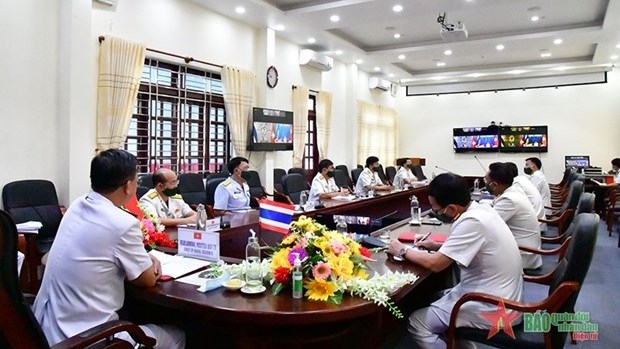 At the talks (Photo: www.qdnd.vn)   
NDO/VNA – Rear Admiral Nguyen Duy Ty of the Naval Region 5 High Command held phone talks with the Commanders of Thailand's First and Second Naval Area Commands on December 29.
At the talks, the sides underlined that joint activities between the countries' navies have reaped positive results, thereby promoting cooperation, mutual understanding and trust, as well as maintaining maritime zones of peace and stability that foster economic development.
In the coming time, they will continue to exchange information via established communication channels, as well as fully and effectively implement agreements on regulations on joint patrol on bordering sea areas signed by the naval forces of Vietnam and Thailand in 1999.
The sides are to closely join hands in settling maritime incidents on the sea.
They also agreed to propose the countries' Defence Ministries to continue sending patrol ships to each other's ports once the pandemic is put under control.
TAG: