Agriculture in Vietnam have a proud year in 2021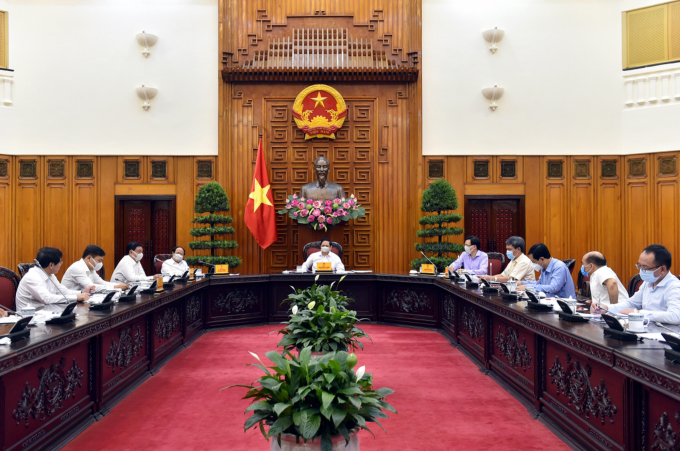 Export value surpasses the set plan
2021 is a special year, especially as the Covid-19 pandemic has a strong impact on the economy, including agriculture. Vietnam's agriculture has been under great pressure in the past year.
However, up to this point, the added value of agriculture has reached 2.85 - 2.9%, exceeding the target assigned by the Government. In which, food production alone reached nearly 44 million tons, while the cultivated area still decreased; rice quality continues to be improved.
The government assigned the Ministry of Agriculture and Rural Development a target of US$ 42 billion, but Vietnam has surpassed it spectacularly, reaching the finish line with an unexpected figure of US$ 48.6 billion. This is the result of a process of directing and operating with conditions prepared for many years.
The agricultural sector also cooperates extensively with the international community. Vietnam's agricultural products are increasingly asserting their position by quality, meeting the requirements of fastidious markets.
Vietnam has acquired major trading partners, such as the US. Up to now, Vietnam's position and prestige have been confirmed, even the US Department of Agriculture (USDA) called the Vietnam timber negotiations an "exemplary example of negotiation" and evaluated Vietnam as a responsible and reliable partner.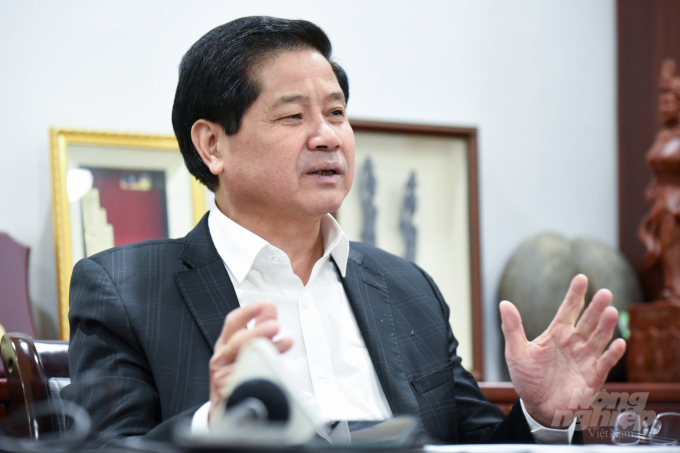 Export turnover of agricultural products reached US$ 48.6 billion
The added value of the whole agricultural sector in 2021 is estimated to increase by 2.85 - 2.9%, of which agriculture will increase by over 3.18%, forestry by over 3.85%, and fisheries by over 1.85%; forest coverage rate 42.02%; the percentage of communes meeting new rural standards is 68.2%; export turnover of the whole industry reached US$ 48.6 billion.
In particular, export turnover of agriculture, forestry, and fishery reached a record high of US$ 48.6 billion, up 14.9% compared to 2020; in which main agricultural products US$ 21.49 billion, up 13.5%; forest products US$ 15.87 billion, up 20.7%; seafood over US$ 8.89 billion, up 5.6%; livestock production US$ 434 million, up 2.1%.
Vietnam continues to have 10 commodity groups with export turnover of over US$1 billion, of which six items have a turnover of over US$ 3 billion.
In 2021, the whole country will establish 1,250 new agricultural cooperatives, bringing the total number of agricultural cooperatives to 19,100. The whole country has 5,614 communes (68.2%) reaching the new rural standard.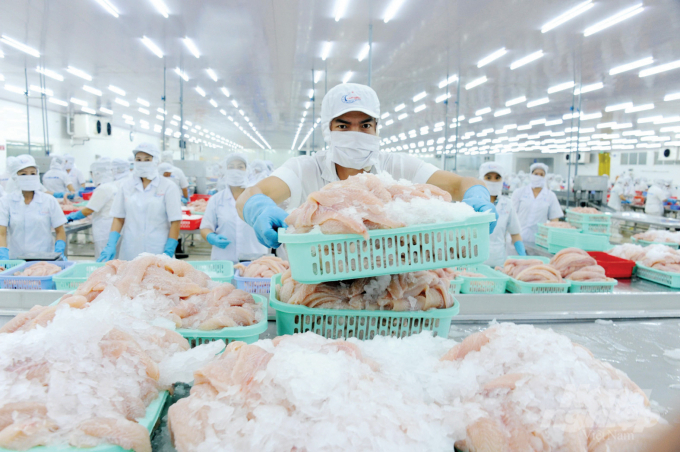 In 2022, the Agriculture and Rural Development sector sets some basic goals to strive for, such as Growth rate of the whole industry 2.8 - 2.9%; the growth rate of agriculture production value of agriculture, forestry and fishery 2.9 - 3.0%; Total export turnover of agricultural, forestry and fishery products is about US$ 49 billion; The percentage of communes meeting new rural standards is over 73%; Rate of the rural population using clean and hygienic water 92.5%; The forest cover rate is stable at 42% and the forest quality is improved.
Flexible adaptation, transformation
Rice growing areas have decreased year by year, giving way to other fields such as short-term crops, long-term crops, aquaculture, and even non-agriculture.
The production of rice still increased and the quality improved markedly. Up to now, up to 87% of Vietnam's rice area has achieved high quality and increased selling prices.
To get this result, many factors are needed, which can be mentioned as improved irrigation, good seed, application of technological advances and proactively changing seasons to respond to climate change.
Regarding coffee, the product has been very successful in the past year. The good news is that after a long time of price reduction, Vietnam is still standing and has approximately 700,000 hectares of coffee, with an export turnover of over US$ 3 billion in 2021.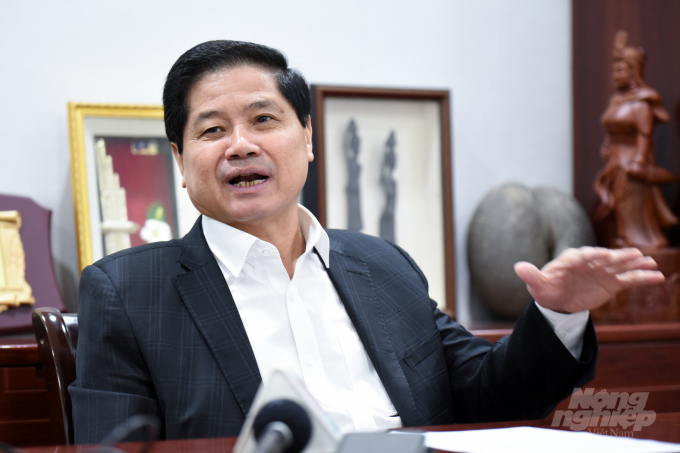 Coffee still maintains a high yield, which is highly appreciated with an average yield of 2.8 tonnes per hectare, 3.5 times higher than the world average yield.
Regarding the program of replanting coffee trees since 2014, localities have been very creative to plan new planting areas or grafted areas for improvement. Vietnam has set a target of 120,000 hectares of coffee replanting by 2020 and has reached 162,000 hectares so far.
Breakthrough in the wood industry
The forestry industry's export value in 2021 is US$ 15.87 billion. Most of the processing materials are from Vietnam's plantations, and very little is imported.
In addition, the growth in wood product export also has the effect of closing the US Government's Investigation 301 into Vietnam's timber exploitation and trade.
In 2022, the Ministry will coordinate with associations to develop sustainable material areas. The objective is to develop a system of large trees, using appropriate production methods such as thinning to ensure that people can both have income and grow perennial crops.
The overall goal we set for the forestry industry is to reach a value of US$ 20 billion by 2025.
The fundamental role of science and technology
The results of the rice, fruit, and coffee industries are due to the achievements of science and technology, namely varieties, production processes...
Also, the development of agricultural enterprises has a great contribution of science and technology, in terms of production and processing...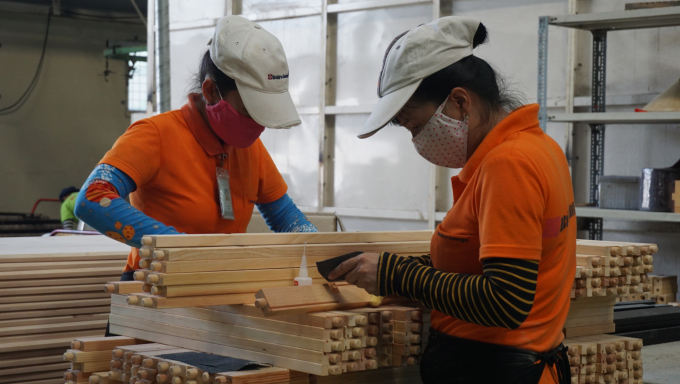 When there is scientific synchronization in terms of technology, equipment, administration, and management, enterprises will achieve good results in their production and business activities.
There needs to be a closer and more substantive combination between the Institutes and businesses, to invest together, exploit resources together and share benefits equally.
Affirming to the world as a responsible agriculture
In the coming period, agriculture orientation will have many new things, shifting from agricultural production to an agricultural economy, integrating multi-values ​​and green development.
This shows that the role of international cooperation is very important, especially the coordination with big organizations such as World Bank, ADB... which tend to restructure capital sources to support green agriculture, especially reducing greenhouse gas emissions.
In 2021, Vietnam has had a series of external events in the form of off-line combined online to adapt to the epidemic situation. In particular, the Minister has participated and chaired many seminars and events to consult on developing strategies for agriculture development assigned by the Prime Minister.
At present, it can be said that Vietnam's agriculture has strongly integrated, in the past year, despite the Covid-19 pandemic, Vietnam's agriculture still developed and continued to negotiate to open the market for agricultural products in many forms.
Authors: Le Ben - Tung Dinh
Translated by Ha Phuc
TAG: