Vietnam aims to have 95% of senior citizens covered by health insurance by 2025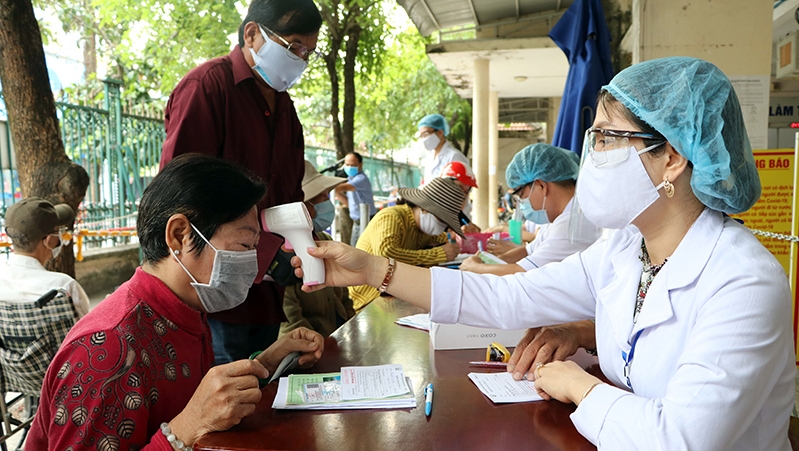 Senior citizens receive healthcare at a hospital in Kien Giang Province. (Photo: Hong Ngat)   
NDO - Vietnam has set a target to have 95% of its senior citizens covered by health insurance by 2025, under a national action plan for the 2021-2030 period. The rate is expected to increase to 100% by 2030.
During the 2022-2025 period, Vietnam aims to have at least 90% of elderly people receiving timely primary healthcare and regular medical check-ups.
Vietnam also hopes to ensure proper care for all senior citizens suffering from severe mental illnesses, with the goal that no elderly people have to live in temporary shelters or dilapidated houses.
During the 2026-2030 period, 100% of senior citizens in Vietnam will be provided with primary healthcare and regular medical check-ups.
Under the action plan, Vietnam also aims to provide jobs for 50% of senior citizens who are capable and wish to work by 2025 and 70% by 2030.
In order to realise such goals, the action plan outlines 12 major tasks, including developing a network of social support facilities to provide care for the elderly, while providing vocational training and housing for the elderly.
The national action plan on senior citizens aims to enhance the physical and mental health of senior citizens, improve their standard of living and promote their role and experience in social activities.
Vietnam currently has more than 11.4 million senior citizens, with about 9.7 million being members of the Vietnam Association of the Elderly.
TAG: