Export wood processing: the problem of raw materials
Break free from raw materials dependency
According to Mr. Le Minh Thien, Chairman of Binh Dinh Forest Products Association (FPA), the province currently has more than 100 enterprises big and small operating in the export wood processing industry.
Being passive in terms of domestic raw materials, the amount of raw wood materials that businesses import to serve production is up to 80%. Enterprises have no choice but to accept the risk concerning quality and origin certification. That is not to mention wood materials export countries have recently been subject to many constraints by regulations on environmental protection. The price of raw wood is in constant increase while the supply is in decline.
"With up to 80% of raw materials being imported goods, businesses are always in a passive position. Many enterprises choose to order in advance even though there is still wood in stock to guarantee the material supply.
As for the reserve of raw wood, it's as if businesses are 'burying capital', creating high financial pressure, especially in the case of SMEs," said Mr. Le Minh Thien, analyzing difficulties caused by dependency on imported raw materials of wood processing enterprises in Binh Dinh.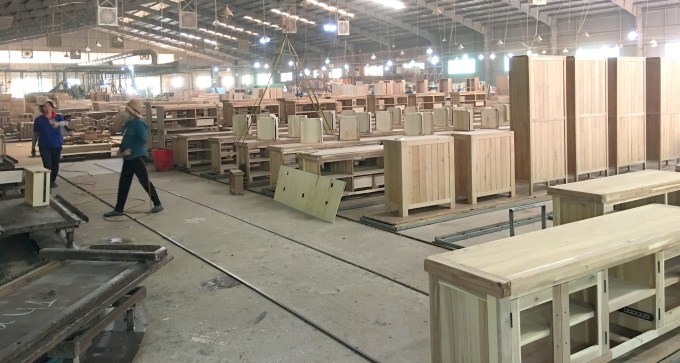 The sudden increase in the price of imported wood materials causes the price of the final product to increase accordingly. Enterprises can feel the decrease in competitiveness in the international market.
Facing the current picture, Binh Dinh authorities determined that it was necessary to develop large timber forests, both to increase income for forest growers and be proactive in raw wood sources for hundreds of export wood processing enterprises in the area.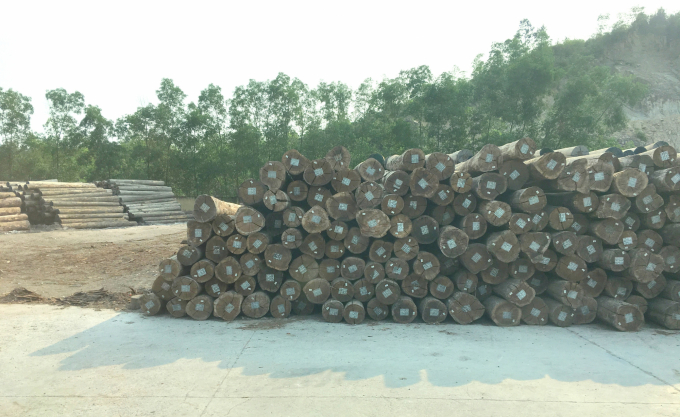 Developing a sustainable source of raw materials and securing the supply for export wood processing enterprises are among Binh Dinh's top priorities.
The participation of local State units operating in the forestry industry alone will not suffice. Binh Dinh needs to encourage non-state enterprises and afforestation households to develop large timber plantation forests together.
Only then will Binh Dinh have the opportunity to own planted forests under a production chain, increasing the forest economic efficiency and stabilizing the source of raw materials for the wood processing industry.
Mr. Do Xuan Lap, Chairman of Vietnam Forest Products Association.
Towards FSC-certified forests
For businesses that want to export wooden furniture to strict markets such as Japan, Europe, or the USA, wood materials need to have an FCS certificate to confirm the origin. Business partners can prioritize shipments upon knowing that the raw wood material is of clear origin, increasing the value by 15-20%.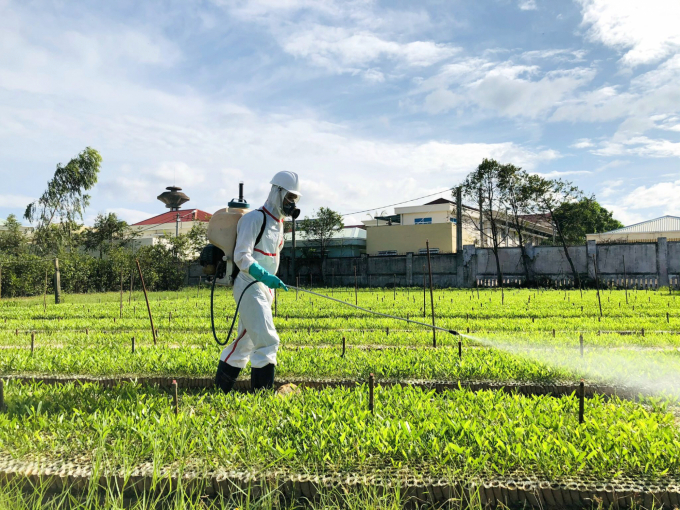 According to Mr. Tran Nguyen Tu, Chairman of Quy Nhon Forestry Co., Ltd., varieties identification is a prerequisite for the quality of plantation forests. This unit has cooperated with a joint venture and associated with the Institute of Forest Tree Improvement and Biotechnology (IFTIB) to produce high-quality seedlings using the tissue culture method.
The company and IFTIB have had many collaborations in the field of research, selection, and development of varieties. Quy Nhon Forestry Co., Ltd. has used varieties created by IFTIB, taking the initiative to put scientific research products into production practice and achieve great results.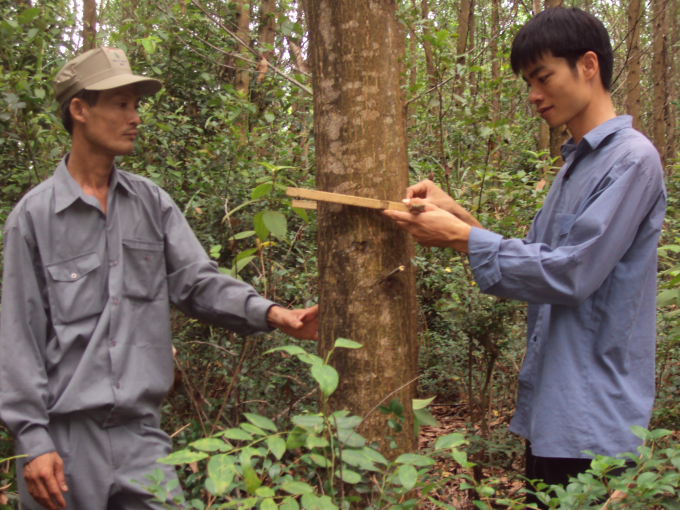 Aside from Quy Nhon Forestry Co., Ltd., Binh Dinh has another enterprise called Ha Thanh Forestry Co., Ltd. that annually logs and reforests 400 ha, gaining an output of 30,000 - 35,000 tons of raw wood of all kinds.
Currently, Ha Thanh Forestry Co., Ltd. has more than 2,780 ha of FSC-certified forests, including 2,562 ha of plantation forests and 217 ha for zoning and restoring natural forests.
Mr. Pham Ba Nghi, Director of Ha Thanh Forestry Co., Ltd., shared, "FSC-certified forests will increase the value of timber when exported, and profits will increase by 15-20%, ensuring environmental protection values with economic benefits."
Receiving an FSC certificate helps Quy Nhon Forestry Co., Ltd. produce high economic value in domestic and foreign markets. FSC-certified forests will serve as the foundation for the company to invest in a chain processing factory in the near future from high-quality seedlings production, afforestation, sustainable forest management and wood processing, and at the same time contribute to creating a stable raw material area for the local export wood processing industry.
Mr. Tran Nguyen Tu, Chairman of Quy Nhon Forestry Co., Ltd.
Authors: Vu Dinh Thung - Kim So
Translated by Samuel Pham
TAG: