Quickly proceed with the 'Sustainable Coffee Material Area' scheme
On December 17th, Deputy Minister Tran Thanh Nam of the Ministry of Agriculture and Rural Development (MARD) led a working group for a survey trip to coffee production cooperatives in the three provinces of Dak Nong, Dak Lak and Gia Lai with the goal in mind to develop the project of sustainable coffee's material production areas.
At the meeting, leaders of the cooperatives had suggested the authorities aid them in infrastructure as well as scientific and technical training in order to develop and secure a sustainable coffee area.
According to Mr. Nguyen Huu Ha, Director of Thuan An Fair Agricultural Cooperatives (Dak Nong province), the cooperative gains support through the VnSAT program and MARD's investment in warehouses construction and coffee drying fields.
According to Mr. Ha, the cooperative currently has 114 members, 480 ha of coffee's material area, with production output of 18,000 tons and revenue of VND 30 billion in 2021.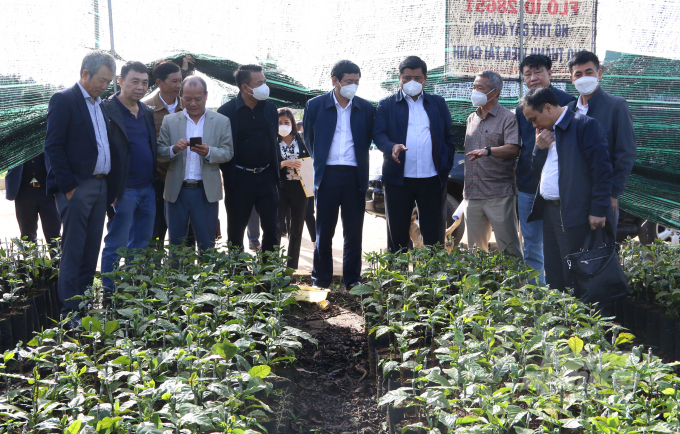 "The coffee production cooperative meets the Fair Trade and Rainforest Alliance (RFA)standards. In the previous year, the cooperative exported approximately 200 tons of coffee. The cooperative is currently connecting to individuals and businesses to purchase coffee for people apart from the cooperative's members," said Mr. Ha.
However, Mr. Ha shared that the cooperative is facing difficulty regarding resources to purchase coffee for the locals and investments in infrastructure. He therefore hoped the authorities will support funds, drying fields, greenhouses, and warehouses to expand the model's scale.
Regarding the information from representatives of Nghia Loc Agricultural Service Cooperative (Dak Lak province), the cooperative is lacking funds for investment in headquarters, coffee drying fields. Nghia Loc Agricultural Service Cooperative requested support from the MARD in terms of funds for the construction of infrastructures, thus forming a stable agricultural area.
At the inspection in the coffee production areas, the Deputy Minister of MARD Tran Thanh Nam has requested the localities to speed up the development of the scheme for qualified and sustainable material areas.
To achieve this, Deputy Minister Tran Thanh Nam said that the MARD will construct and develop community agricultural encouragement groups. The groups are responsible for communication and development of material areas, support, consulting cooperatives regarding development and connecting the market for the people. MARD will also connect businesses with cooperatives in order to support the consumption of coffee.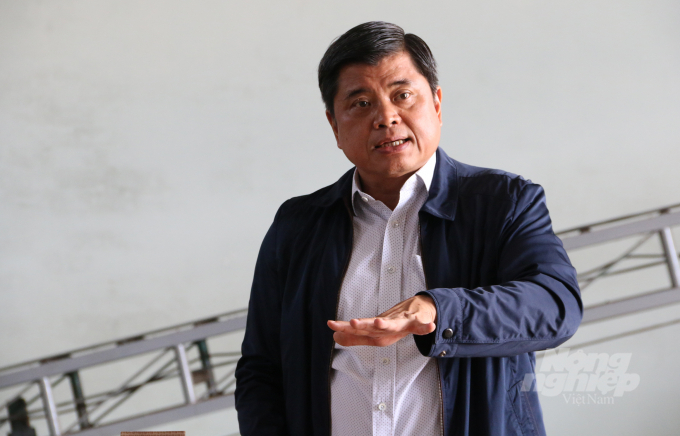 "To develop the material areas, MARD will provide partial investment support in traffic routes, warehouses, drying fields, coffee silos. The material areas will encourage the connection of stable coffee chains, from there spread to other regions. The model has a goal of qualifying the material areas for service domestically and exporting," said the MARD Deputy Minister Tran Thanh Nam.
Author: Minh Quy
Translated by Hoang Duy
TAG: