VnSAT project for sustainable coffee development continued
Currently, Vietnam has about 695,000 ha of coffee growing, with an output of more than 1.7 million tons/year. Of that, the Central Highlands region has about 585,000 ha, with an output of 1.668 million tons. Coffee farmers and businesses are increasingly participating in trade agreements, especially the EVFTA Agreement.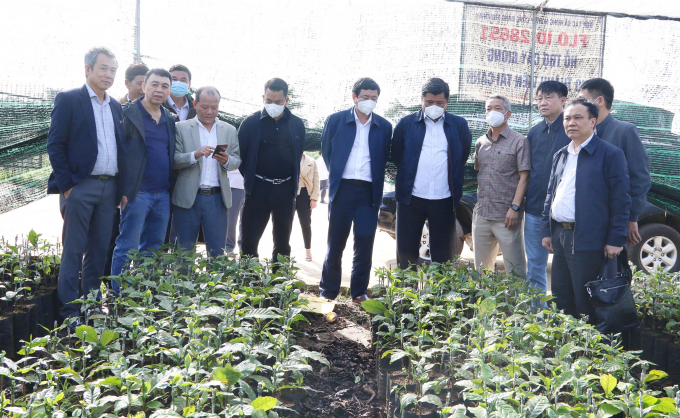 The Vietnam Sustainable Agriculture Transformation Project (VnSAT) has been actively contributing to the Central Highlands provinces to take full advantage of opportunities from the EVFTA Agreement and other trade agreements and support the coffee industry to overcome the difficulties and challenges in the coming time.
Having both opportunities and challenges, the Central Highlands must promote the program of replanting coffee trees in phase 2, ensuring the quality and output of coffee in intercropping gardens (coffee - durian, coffee - avocado, coffee - macadamia) and old coffee gardens. 
It is necessary to standardise the process from planting, tending, harvesting to processing, meeting requirements of quality, pesticide residues, food safety and hygiene according to EU standards. It is necessary to change the practices of harvesting and preliminary processing, which are still weak now.
Investing in speciality coffee is the right direction to improve the export value and bring higher economic efficiency to businesses and coffee farmers. After five years of implementing the VnSAT project for the coffee industry in the Central Highlands, it has achieved unexpected results, leaving strong impacts on perception, thinking, and ways of production, processing, consumption. consumption for the coffee industry and the agricultural economy in the localities.
To continue these successes and promote coffee to become a key and sustainable commodity, VnSAT has developed a project to develop Vietnamese speciality coffee in five provinces of the Central Highlands - Kon Tum, Gia Lai, Dak Lak, Dak Nong and Lam Dong. 
Under the project, speciality coffee is expected to account for about five per cent of the total coffee cultivation area by 2025 and increase to seven per cent by 2030.
Minister Le Minh Hoan said the ministry would continue the VnSAT project and other sustainable coffee development projects. 
For the Central Highlands coffee industry, the ministry would develop the coffee logistic industry to create more value-added coffee, more sophisticated and superior products.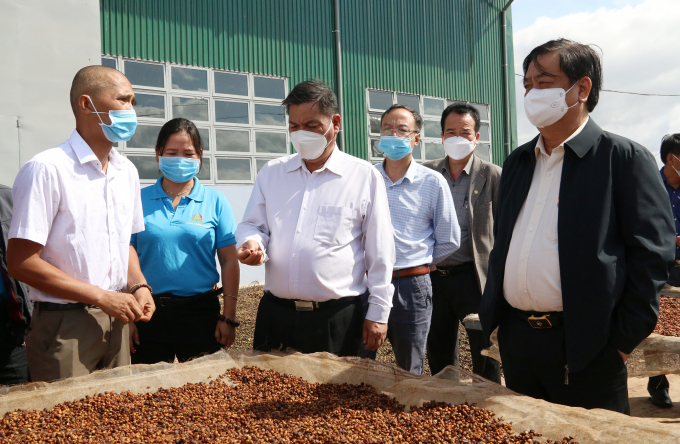 Accordingly, the most urgent measure now is to comprehensively change the supply chain of exported coffee products of the Central Highlands provinces, from production and business methods to export.
Firstly, choose a production area with a favourable climate, altitude, light, humidity, soil quality, water source and environmental factors for the cultivation of high-quality coffee. Therefore, VnSAT and Gia Lai Province have chosen four districts of Chu Se, Dak Doa, Ia Grai, and Chu Prong to invest in developing speciality coffee products. Other localities need to implement in this direction.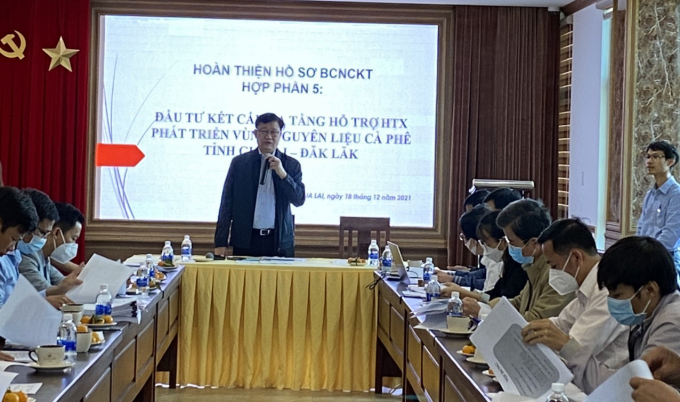 Second, select varieties and effective cultivation techniques to reduce adverse impacts on the environment; Pay attention to harvesting, preliminary processing and post-harvest preservation. Develop quality management standards for roasters. If roasters focus on speciality coffee, they will be more strict with input materials. Coffee producers in Gia Lai also need to pay attention to workers' lives and be responsible to the community to ensure sustainable development goals.
Third, it is necessary to soon issue the criteria for agricultural production farms, including high-quality coffee production farms to meet stricter requirements of roasters as well as domestic and foreign markets. On that basis, authorities and processing and exporting enterprises cooperate to promote training, provide information, transfer techniques, technologies and processes to farmers.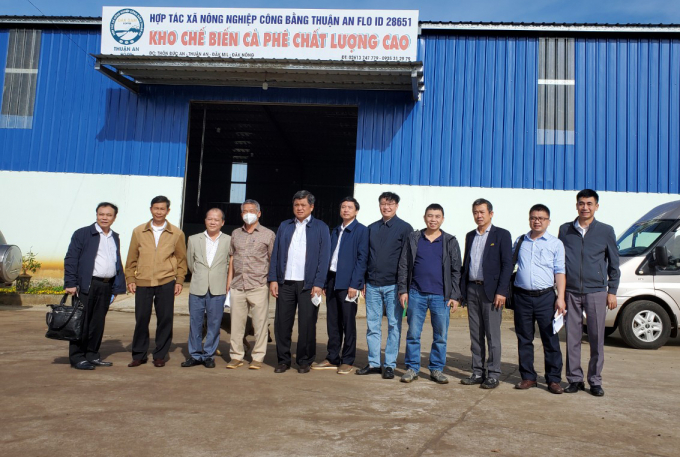 Fourth, there should be specific mechanisms and policies to support local co-operatives, co-operative groups, and coffee associations which would be effectively and efficiently bridges to coordinate and connect farmers and members of coffee chains.
According to Nguyen Dung, Vice President of the Vietnam Association of Farms and Agricultural Enterprises, the above solutions would help farmers and businesses switch their mindset from agricultural production to agricultural economy, contributing to raising coffee values ​​and stabilizing exports, actively participating in trade agreements.
Cao Thanh Son, Deputy Director of the Central VnSAT Project Management Board, said that after six years of implementation in five provinces of the Central Highlands, the VnSAT project trained more than 52,461 farming households with a total area of more than 60,572 ha about sustainable coffee production. It also offered training for 29,234 farming households with a total area of nearly 29,000 ha about sustainable replanting. 
Under the project, more than 180 co-operatives were supported to follow sustainable coffee development while before the project, only about 20 co-operatives and 40 co-operative groups sustainably produce coffee.
Besides, 51 seed-producing establishments were also granted certificates. Economical irrigation and advanced irrigation has also been applied as 190ha of 110 households applied drip irrigation, 349 ha of 206 households applied sprinkler irrigation 
The VnSAT also helped cooperatives build sustainable management.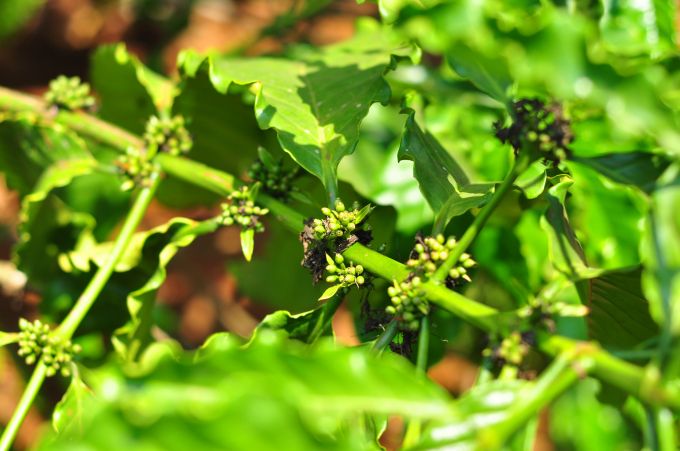 During a visit to models on coffee production, preservation, processing and consumption of the VnSAT Project in the Central Highlands provinces, Deputy Minister of Agriculture and Rural Development Tran Thanh Nam highly appreciated the project results.
He called for speeding up the construction of a project on a sustainable material area
"To do this, it is necessary to build and develop community-based agriculture extension groups, further support co-operatives, connect farmers with markets and promote linkage between enterprises and co-operatives and coffee farmers.
"The Ministry of Agriculture and Rural Development will support building roads, warehouses, drying yards. The raw material area will promote sustainable coffee chain linkages, thereby creating a spillover to other localities to have standard raw materials for domestic use and export", said Nam.
Authors: Minh Quy - Tuan Anh
Translated by Hien Anh
TAG: