Lang Son province has the congestion at the border gate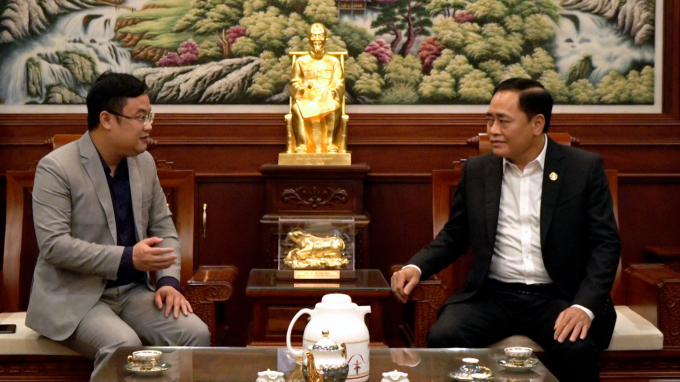 According to Mr. Ho Tien Thieu, Chairman of the People's Committee of Lang Son province, due to the complicated situation of the Covid-19 epidemic, China has applied many epidemic prevention measures in recent months, leading to the customs clearance speed low. Since then, the daily number of vehicles exported to China has also been significantly reduced.
Faced with that situation, the People's Committee of Lang Son province has synchronously implemented solutions to remove difficulties in goods congestion at the border gate area.
Firstly, the province organizes the channeling of vehicles and arranges wharves and yards at the border gate to ensure that customs clearance can be carried out quickly and conveniently when the conditions for customs clearance are satisfied. Vehicles carrying perishable goods will be given priority.
The second is to implement disease prevention and control, ensure that the border gate does not have positive Covid-19 cases so that the Chinese side can rest assured to receive goods brought from Vietnam.
The third is to arrange a team of dedicated drivers to ensure that there is enough quantity of goods to be brought to China and receive vehicles when delivering goods back from your country, which is convenient, fast, early to release vehicles to avoid congestion.
"There are currently 4,598 container trucks transporting agricultural products. For many days, agricultural products brought to the border gates have increased sharply. Meanwhile, your country's Guangxi province has implemented many drastic measures to prevent Covid-19. From the information that some specialized drivers were infected with Covid-19 and some types of goods had the virus, the Chinese side reviewed epidemic prevention work," said Ho Tien Thieu, Chairman of the People's Committee of Lang Son province.
The People's Committee of Lang Son province also actively discussed with the Guangxi government, the Chong Zuo government, the Pingxiang government of China, and functional forces to remove obstacles in the export process; such as increasing the ability to clear goods, agreeing on epidemic prevention and control measures, negotiating and agreeing on Covid-19 testing methods, and agreeing on a plan for delivery of goods, delivery of vehicles after exporting goods and returning.
As soon as the congestion of trucks carrying export goods occurred, the People's Committee of Lang Son province and the Lang Son Department of Industry and Trade issued documents, providing information and recommendations to provinces, cities, and businesses operating activities. Import and export through border gates in Lang Son province actively grasp information for regulation.
At this time, Mr. Thieu advised limiting bringing goods, especially perishable agricultural products, to Lang Son province's border gates to avoid more severe congestion.
Lang Son province has coordinated with media agencies, organizing information in the press so that farmers, shippers, provinces, and cities with agricultural products exported to China through Lang Son border gates can understand the situation. However, the current form of goods is congested to regulate and bring vehicles up reasonably.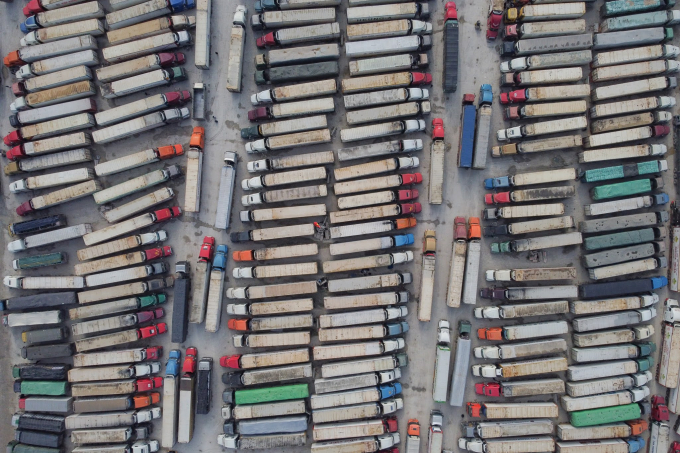 The province will also coordinate with the Ministry of Agriculture and Rural Development to organize a seminar to provide information to farmers and businesses to recommend the regulation of vehicles brought to Lang Son border gate.
At the same time, the province will propose the Prime Minister have a document directing localities so that the amount of goods brought to Lang Son is suitable for clearance capacity, avoiding congestion causing damage to businesses and farmers.
Currently, Lang Son province is implementing a project of a cargo transshipment area with an area of ​​​​nearly 144 hectares, divided into two phases. The first phase has cleared the ground, leveled the ground and built infrastructure.
Lang Son province strives to complete the first phase in 2022 to meet the needs of loading goods, packaging labels, preserving agricultural products without damage while awaiting customs clearance to China. Simultaneously, the province will build some logistics services to increase the value of goods and ensure quick customs clearance.
The functional team will also work to complete the customs clearance procedures following the law right within the transshipment area. Thereby contributing to the quick and convenient clearance of goods, ensuring quality, avoiding damage, and regulating the quantity of exported goods to ensure stable prices and avoid goods congestion at peak times.
The congestion of agricultural products at the main border gates in Lang Son such as Huu Nghi, Tan Thanh, Chi Ma... lasted for about half a month. According to the Department of Industry and Trade of Lang Son province statistics, container trucks in these three border gates are more than 4,000 vehicles.
Updated to December 18, at Tan Thanh sub-border gate, about 2,842 vehicles exist. Containers carry mainly watermelon (Quang Ngai), dragon fruit (Binh Thuan), green banana (Tien Giang), jackfruit (Dak Lak, Tien Giang), and mango (Binh Dinh province).
At Huu Nghi International Border Gate, 1,196 vehicles were congested, with the main products being agricultural products, peeled boards, and electronic components. At Chi Ma border gate, there are 650 vehicles left. The main inventory items are cassava starch (accounting for 70%).
According to the Department of Industry and Trade of Lang Son province, the congestion of agricultural products is because China tightened measures to prevent and control the Covid-19 epidemic, making the clearance time much higher than before. Another reason is that many border gates of some provinces, such as Lao Cai province, are temporarily closed, causing goods to rush to Lang Son province's border gates.
Authors: Nguyen Huan - Thanh Thuy
Translated by Ha Phuc
TAG: