Ho Chi Minh City launches task force on COVID-19 pandemic control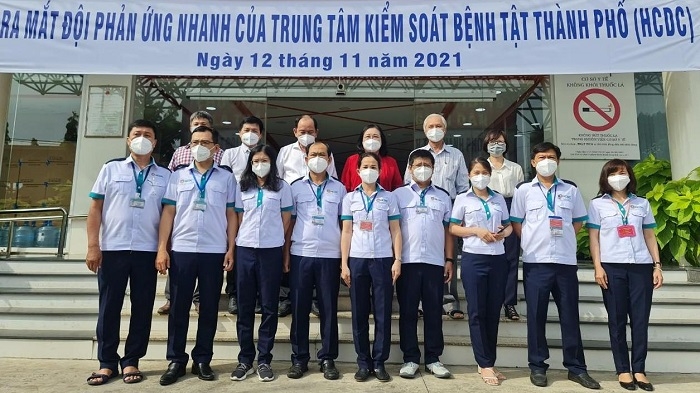 Ho Chi Minh City launches task force on COVID-19 pandemic control (Photo: thanhnien.vn)   
NDO – The Ho Chi Minh City Centre for Disease Control (HCDC) launched a task force on the prevention and control of COVID-19 on November 12.
According to HCDC Deputy Director Nguyen Hong Tam, the task force will act as a bridge linking the HCDC and districts, wards and communes, thus facilitating smooth coordination in the anti-pandemic system and suppressing any pandemic hotbeds arising in the city as quickly as possible.
The establishment of the task force is among a series of activities being conducted by the city's health sector to strengthen the capacity of the health sector, thereby realising the Government's resolution on a safe, flexible adaptation to and effective control of COVID-19.
The same day, the Ho Chi Minh City Health Department, in coordination with the Vietnam Young Physicians' Association, announced the resumption of the 'Thay Thuoc Dong Hanh' (Volunteer Doctors) network, which provides medical advice and consultation for COVID-19 cases and their relatives.
Accordingly, people confirmed as COVID-19 cases but unable to contact medical facilities can call 1022 and dial extension number 4 to speak to volunteer doctors, who will provide them instructions and guidance on their care.
In the previous outbreak of COVID-19 in the city, the network mobilised more than 7,000 doctors from across the country to participate in telephone consultations for thousands of F0 cases quarantined at home. The volunteer doctors provided the patients with prompt instructions on self-care and helped F0 cases with severe symptoms gain access to the Oxygen ATM Programme as well as local healthcare units.
TAG: