Forum marks Nghe An Newspaper's 60th founding anniversary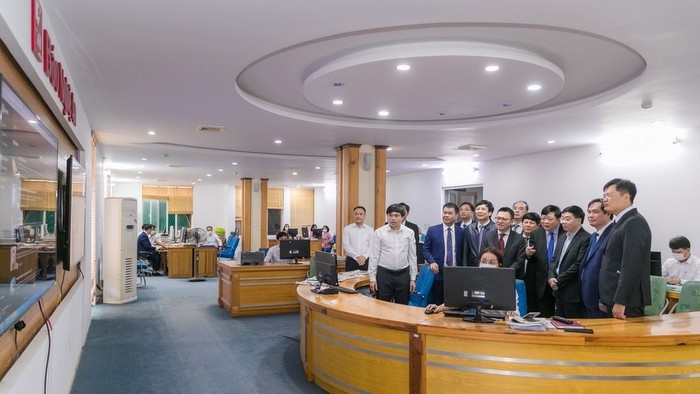 The delegates visiting Nghe An Newspaper. (Photo: DUC ANH/NDO)   
NDO – A forum was held by Nghe An Newspaper on November 10 to mark its 60th founding anniversary (November 10, 1961-2021).
The event was attended by member of Party Central Committee (PCC), Editor-in-chief of Nhan Dan (People) Newspaper, Deputy Head of the PCC's Commission for Communications and Education, and Chairman of Vietnam Journalists' Association Le Quoc Minh; along with representatives from central and provincial agencies and reporters and staff of Nghe An Newspaper from over the generations.
Speaking at the forum, Editor-in-chief of Nghe An Newspaper Ngo Duc Kien affirmed that the Party newspaper in the homeland of President Ho Chi Minh has made significant contributions to the development of the province and the country over the past 60 years.
The newspaper has become a multimedia press agency with a full range of journalistic products of all kinds, he added.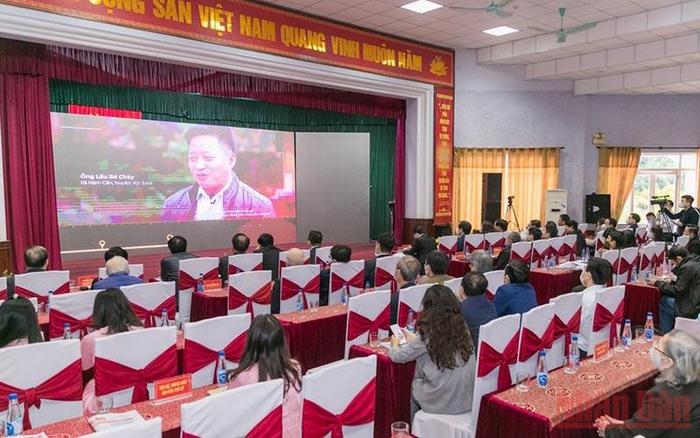 At the forum. (Photo: DUC ANH/NDO)
At the forum, Nhan Dan Newspaper's Editor-in-chief Le Quoc Minh and leaders of Nghe An province congratulated Nghe An Newspaper on its achievements in the past 60 years.
He also noted that, as a local Party newspaper agency, Nghe An Newspaper should become an address that people look to to find reliable information about the province and local authorities' policies and guidelines.
Minh expressed his belief that thanks to its positive changes as well as the direction, encouragement and support from the provincial leaders and the consultation of the previous generations, Nghe An Newspaper will continue to gain further achievements.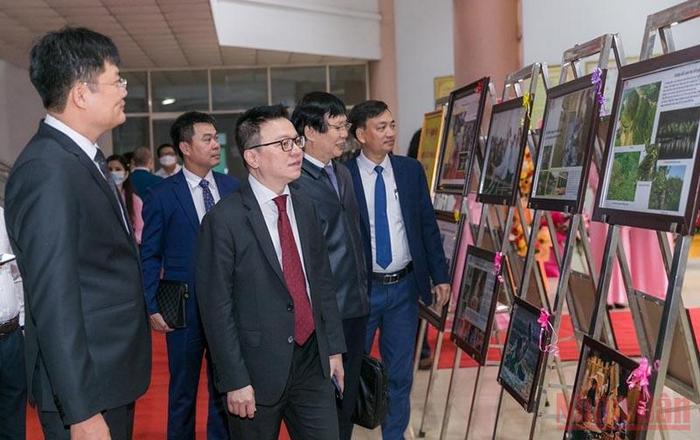 The delegates enjoying outstanding photos and video clips of the "Golden Moment" contest. (Photo: DUC ANH/NDO)
At the event, the newspaper presented awards to 17 outstanding photos and video clips submitted to the "Golden Moment" contest, including two first prizes and three second prizes.
TAG: