Meeting reviews 20-year university entrance exam support programme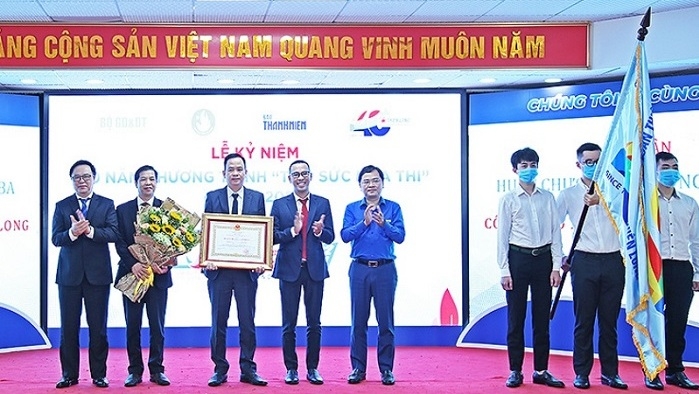 Collectives and individuals presented with certificates of merit at the meeting    
NDO – The Vietnamese Students' Association in coordination with the Ministry of Education and Training, Thanh Nien (Youth) Newspaper and the Thien Long Group held a meeting in Hanoi on November 5 to review the 20-year implementation of the "Tiep suc mua thi" programme, which support candidates in their university entrance exam.
The programme was first launched in 1997 by the Centre for Supporting Students in Ho Chi Minh City with the aim of supporting candidates and their families coming to the city to take the university entrance exam.
Since 2001, the programme has been held across cities and provinces nationwide with the support of the Thien Long Group.
Over the past two decades, the programme has attracted the participation of more than 1 million youth union members, providing support for over 18 million candidates.
More than 4 million free meals, over 6 million bottles of water, millions of maps and handbooks, and free rides have also been delivered to the candidates within the framework of the programme.
At the ceremony, the organising board presented certificates of merit to collectives and individuals who have made significant contributions to the programme's implementation.
TAG: