A quick recap: Vietnam and COP26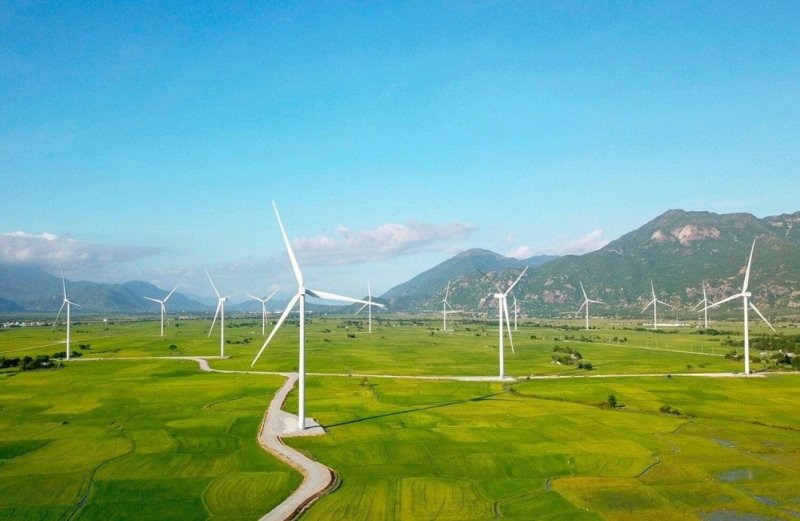 At the 26th United Nations Climate Change Conference of the Parties (COP26) in Glasgow, Scotland (the UK), Vietnam representatives, led by Prime Minister Pham Minh Chinh addressed various key targets and strategies to tackle the alarming global climate change. The key proposals as stated in Vietnamese Prime Minister Pham Minh Chinh's remarks are: 
Climate change response and the restoration of nature must become the highest priority in all development decisions;
Science and technology must lead the charge; financing must lend leverage to the transitioning of the development model towards a green, circular, sustainable, inclusive, and humanistic economy;
All countries need to make strong commitments on greenhouse emissions reduction, grounded in the principle of common but differentiated responsibilities, respective capacities and circumstances;
Climate finance, technology transfer, and capacity-building play a critical role in ensuring the success of the Paris Agreement.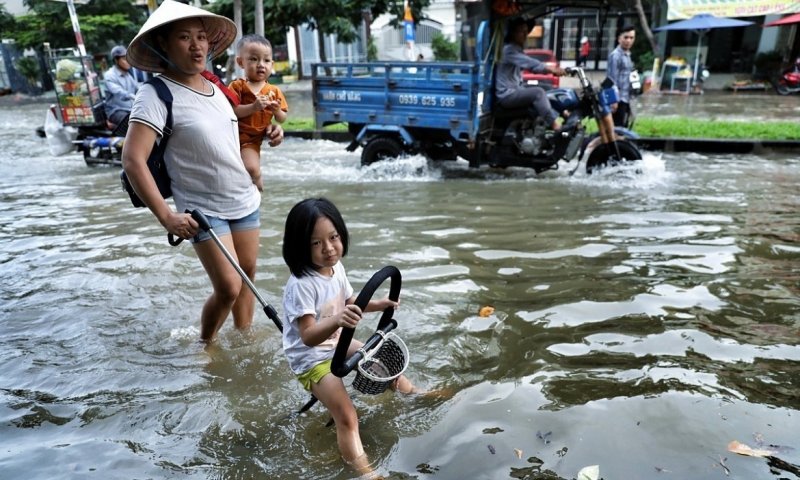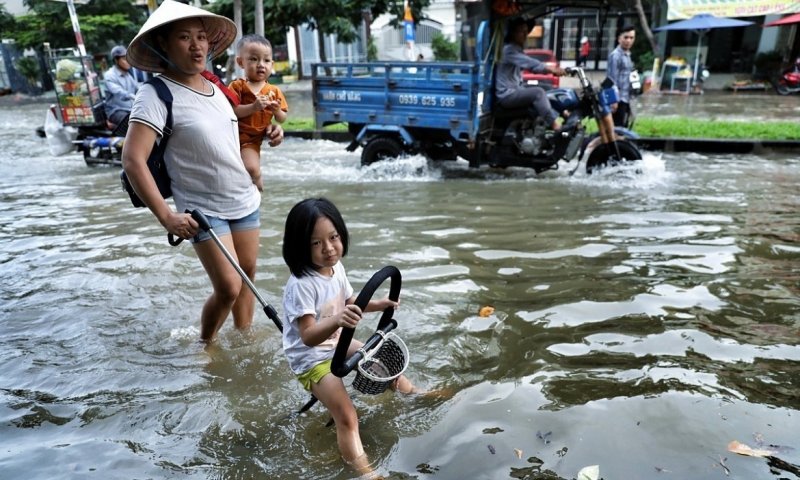 As one of the 6 economies worst hit by climate change, Vietnam needs immediate and stronger actions to ensure a sustainable growth (Photo by VnExpress/Huu Khoa)
One of the key changes is the target to achieve carbon emission neutrality by 2050, with a clear roadmap to reduce coal-fired power generation. According to Nguyen Hong Dien, a Vietnamese representative on the sidelines of a UN climate conference in Glasgow, Vietnam is aiming to double the installed wind and solar power generation capacity to 31-38 gigawatts by 2030, instead of relying solely on coal-fired power generation. 
Prime Minister Pham Minh Chinh also pointed out the efforts of Vietnam in conducting more powerful measures to reduce greenhouse gas emissions, using both national resources and international support financially and technologically. Besides billions of USD investment on natural disaster prevention and recovery, Vietnam has successfully introduced various policies and regulations to tackle greenhouse gas emission, including Decree No.24-NQ/TW, the Politburo's Conclusion No.56-KL/TW, and the Politburo's Decision No.55-NQ/TW on orientation of national energy development strategy by 2030 with vision until 2045. Additionally, in the updated NDC (Nationally Determined Contribution), Vietnam confirms its target to decrease greenhouse gas emission by 9% by 2030, 1% higher than the initial target in 2015.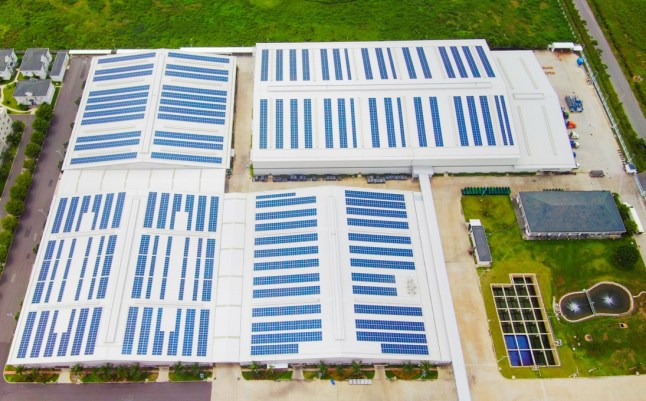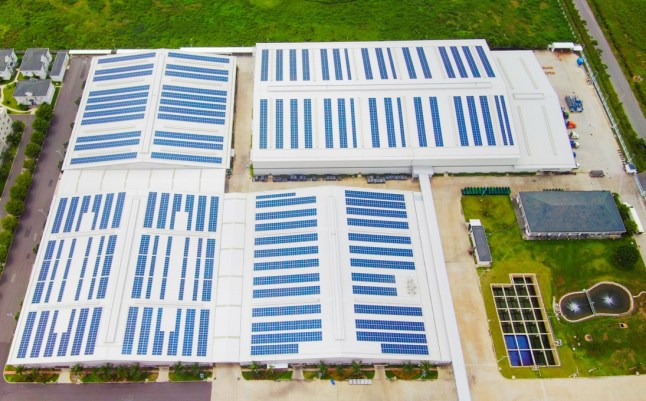 Rooftop solar installations skyrocketed in Vietnam, from 378MWp in 2019 to 9.583GWp in 2020, a 2,345% rise. Photo: solar panel system on factory roof. 
COP26 marks an important commitment, witnessing the collaboration between Vietnam and nearly 90 countries in an American and EU led effort to reach the reduction of potent greenhouse gas methane by 30% by 2030 from the current 2020 levels. This is necessary movement as methane, which is the major greenhouse gas after carbon dioxide, has a higher potential to trap heat than CO2, though, at a faster rate of breaking down in the atmosphere. 
The efforts and updated targets of Vietnam are strongly appreciated by others. According to COP26 President-Designate MP Alok Kumar Sharma, "Viet Nam is one of the world's most vulnerable countries to climate change but it can also be a global leader in the transition to clean energy, by phasing out coal and ramping up renewables, particularly wind and solar power.". 
By Tram Anh Pham
"Tram Anh is a Hanoi-based sustainability promoter and writer. She is on the mission to create a sustainability movement for SMEs in Vietnam. She is the founder of Good Human, an environmental group with engaging contents and campaigns related to sustainability and circular economy. Get in touch with Tram Anh at tramanh.pham161@gmail.com for collaboration and partnership!
Share this:
Facebook
LinkedIn
Reddit
Twitter
Email
Related
TAG: