Covid-19: 5,224 new cases recorded in Vietnam, fully vaccinated can still get the virus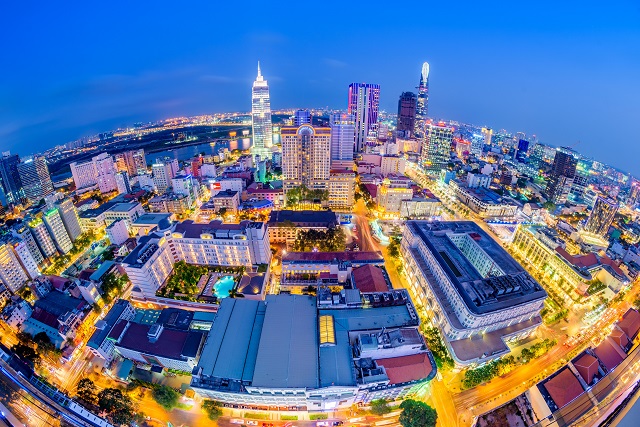 Vietnam confirmed 5,224 new local Covid-19 cases in 50 cities and provinces Saturday, up 335 against Friday.
Ho Chi Minh City accounts for the most cases, 1,042, followed by its neighbors Dong Nai with 679 and Binh Duong with 665 each.
The data showed, so far in the fourth wave that emerged in April, 910,783 cases have been confirmed in the country.
Related: Breaking: "Delta Plus" COVID cases confirmed in Singapore and Taiwan
The country also confirmed 64 Covid-19 deaths Saturday, including 30 in HCMC, raising the nation's death toll since the start of the pandemic to 22,030, a mortality rate of 2.4 percent.
According to the Ministry of Health, on Saturday, 2,204 have recovered, pushing the number of recoveries since the pandemic started to 818,336. Until now, 23.9 million have been fully vaccinated with two doses and 56.6 million have been vaccinated at least once, VNExpress reported.
Those with two vaccine doses still have one in four risk of catching virus
People who have had two covid-19 vaccines can still catch the coronavirus from household contacts, although their risk is lower. About 25 per cent of fully vaccinated people caught it from a household member compared with 38 per cent for those unvaccinated, according to a UK study carried out between May and September this year, looking at the delta variant. There were also differences in infected people's "viral load" – how much virus could be detected by their nose and throat swabs. Those who were fully vaccinated had a faster decline in their viral load over the course of their infection than unvaccinated people. The study also found that viral load was higher in older people, according to a reported by the News Scientist.
Keith Neal at the University of Nottingham, UK, said in a statement the findings suggest a need to reconsider the current rule in England that people who are vaccinated do not need to isolate if someone in their household is infected. But Sheila Bird at the University of Cambridge said in a statement the low numbers of people involved in the study – there were only 31 infections in the fully vaccinated group, for instance – means drawing conclusions would be "foolhardy".
Share this:
Facebook
LinkedIn
Reddit
Twitter
Email
Related
TAG: