Vietnam logs 3,513 new Covid cases as many dogs, cat killed after owners infected with virus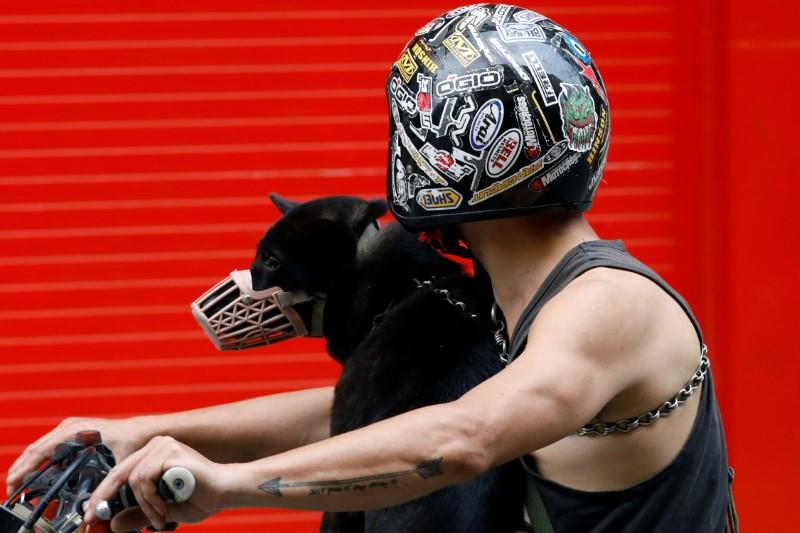 Vietnam confirmed 3,513 new Covid-19 cases Sunday, taking the total number of infections in the current wave to 835,037, and marking the lowest daily tally in 86 days.

Local authorities Ca Mau have killed 16 dogs, one cat after owners, who traveled to Ca Mau province from Long An detected with Covid-19.
Among 3,513 new local Covid cases recorded in the country, the epicenter HCMC recorded 1,067 cases, while its neighbors Binh Duong recorded 782 cases and Dong Nai 662 cases.
113 deaths were reported on Sunday, taking the total number of coronavirus deaths in the ongoing wave to 20,555, taking up around 2.4 percent of all infections.
21,398 Covid-19 patients were announced recovered, bringing the total number of recovered cases to 782,199.
Vietnam has vaccinated over 38.2 million with at least one Covid-19 vaccine shot. Over 14.9 million people have been fully vaccinated.
With coronavirus cases dropping in many localities including HCMC, the Ministry of Transport has decided to restart daily flights on 19 routes including the one between Hanoi and HCMC from Sunday, local media reported.
16 dogs and cat belonging to two families traveling from Long An to Ca Mau were killed and burned as a Covid-19 preventive measure last Friday.
Pham Minh Hung, 49, confirmed Sunday that 13 of his dogs were "destroyed" by the Covid-19 prevention force in Khanh Hung Commune, Van Thoi District, Ca Mau Province two days ago. Three other dogs and a cat traveling with his relatives' family faced the same fate.
Hung, a native of Binh Duong Province was working as a bricklayer in Long An. Over the last few months, the pandemic has taken to his livelihood away, making life difficult. On Oct. 8, he drove his wife and the dogs on his motorbike, following his wife's sister-in-law and her family to their hometown in Khanh Hung Commune.
At a checkpoint as they entered Ca Mau, Hung gave a person two puppies, and continued his trip with four dogs and nine puppies. When the two families (four adults, one child) reached Khanh Hung Commune, local authorities took them to a quarantine facility. Rapid antigen tests showed all five were positive with the coronavirus. They were transferred to the Tran Van Thoi General Hospital for treatment, according to VNExpress.
Share this:
Facebook
LinkedIn
Reddit
Twitter
Email
Related
TAG: