Religious volunteers join health workers in COVID-19 fight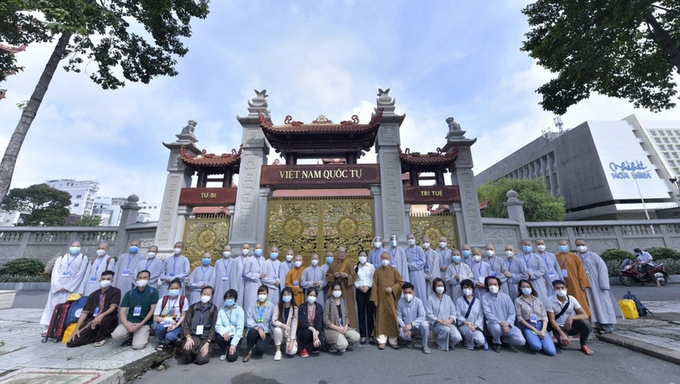 Volunteers, who are Buddhist dignitaries, monks, nuns and followers, join frontline forces in the fight against COVID-19. (Photo: NDO)   
NDO/VNA – The Vietnam Fatherland Front Committee of Ho Chi Minh City, the city Party Committee's Mass Mobilisation Commission and municipal Religious Affairs Committee on October 8 held a send-off ceremony for 50 volunteers who are Buddhist dignitaries, monks, nuns and followers to join frontline forces in the fight against COVID-19 at the COVID-19 Intensive Care Hospital.
This is the ninth time the city has sent religious volunteers to support the frontline forces.
Speaking at the ceremony, Phan Kieu Thanh Huong, vice chairwoman of the VFF Committee of Ho Chi Minh City thanked the volunteers for their willingness to support the city's health sector in treatment for COVID-19 patients. Their contributions will help reduce the pains and create a motivation for patients to quickly recover, she said.
Since July 22, 605 religious volunteers have served at COVID-19 treatment hospitals in the city.
TAG: