Online exhibition livens up memories of Hanoi in olden days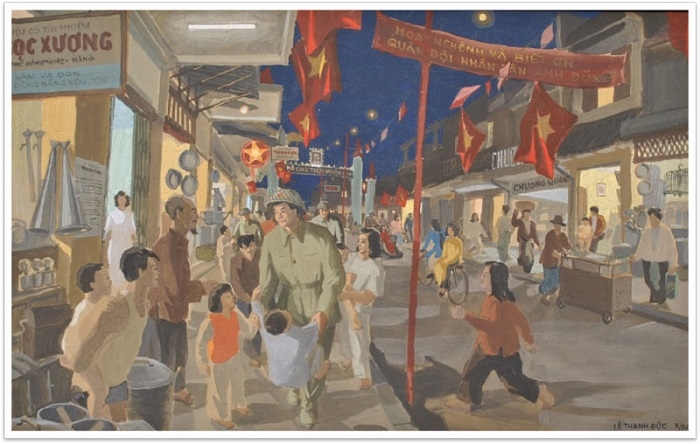 A painting on display at the 'Memories of Hanoi' exhibition    
NDO – The Vietnam National Fine Arts Museum will host an online exhibition themed 'Memories of Hanoi' on October 8 to mark the 67th anniversary of Hanoi Liberation Day (October 10, 1954-2021).
Launched via the museum's official website https://vnfam.vn/ and its Facebook page, the exhibition will introduce online visitors to 25 paintings and sketches on Hanoi in various media of lacquer, oil painting, silk, water colour, and wood carving.
The artworks recapture the atmosphere of the capital city during the historical resistance war against foreign invaders as well as the exciting air on its liberation day through the strokes of celebrated painters such as Le Thanh Duc, Nguyen Quang Phong, Trinh Huu Ngoc, and Tran Khanh Chuong.
Hanoi's natural charm is also highlighted through paintings by Nguyen Tu Nghiem, Tran Van Can, and Tran Dinh Tho.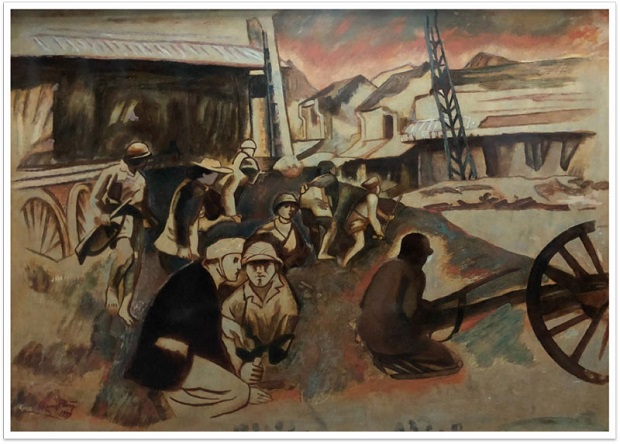 A painting on display at the 'Memories of Hanoi' exhibition
Many other activities are being held in celebration of the capital city's liberation day. Hanoi Library is hosting a display of books and newspapers at Ba Trieu, Hoan Kiem District, to introduce readers to valuable publications on the history, culture, heroic traditions, and achievements of Hanoi.
Also on the occasion, an arts programme entitled 'Loi Ca Dang Bac' (Songs Dedicated to Uncle Ho' will be staged by the Ministry of Culture, Sports and Tourism at the Hanoi Opera House this evening.
The concert, which will be held with no live audience, will be broadcast live on Hanoi Radio and Television's Channel 1.
TAG: