Preliminary guidelines on passenger transport services issued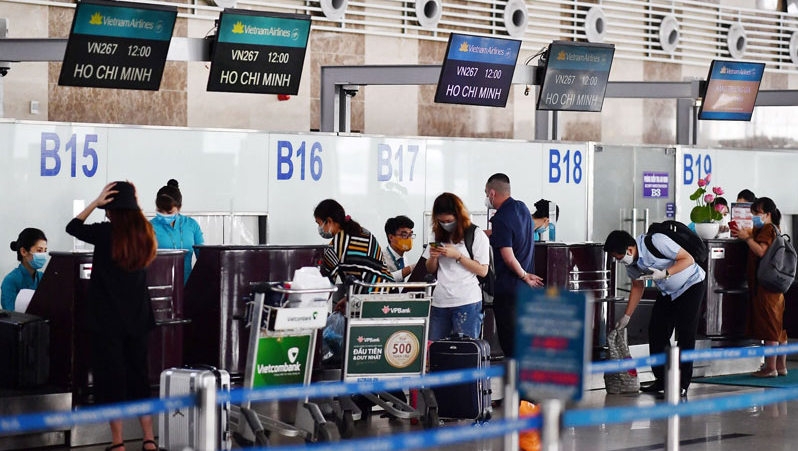 Passengers at check-in counters of Noi Bai Airport (Photo: CAAV)   
NDO - The Ministry of Transport (MOT) has issued temporary guidelines on passenger transport by road, rail, inland waterway, sea, and air based on the risk zones, effective from October 1.
Under the guidelines, there are four levels of risk, low, medium, high and very high, which are respectively denoted by green, yellow, orange and red.
Public transport in red zones is suspended entirely, except for taxi and ride-hailing services, which employ vehicles with fewer than nine seats, barriers between drivers and passengers and electronic payment.
Public transport services are allowed to operate in orange zones with no more than 50% maximum capacity, while services in green and yellow zones are allowed to operate normally.
Passengers must comply have certificates of negative test results valid for three days if they have not been vaccinated with at least one dose.
Pilots, flight attendants, drivers and services workers must be tested every week in medium and high-risk zones while those in red zones must be fully vaccinated or have tested negative within 72 hours.
For inter-provincial bus routes, services are allowed to reopen once they are approved by the transport departments of where the two terminals are located.
TAG: