Vietnamese, Nigerian Vice Presidents hold phone talks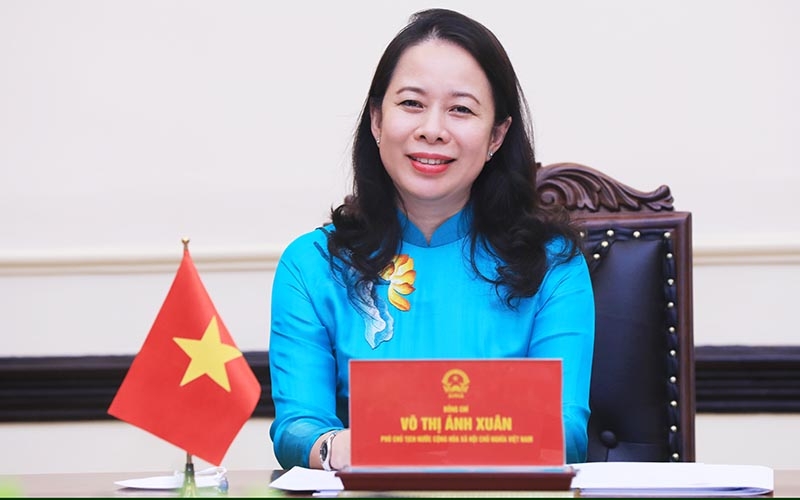 Vietnamese Vice President Vo Thi Anh Xuan at the event. (Photo: MOFA)   
NDO/VNA – Vietnamese Vice President Vo Thi Anh Xuan held phone talks with Vice President of Nigeria Yemi Osinbajo on September 30 to discuss measures to promote bilateral ties.
Vice President Xuan welcomed the upcoming visit to Vietnam by Osinbajo, affirming that the trip will offer both sides a chance to review bilateral cooperation and outline specific measures to boost cooperative ties.
She also hailed positive progress in multifaceted collaboration between the two countries over the past years.
Speaking highly of Vietnam's socio-economic achievements over the past years, Osinbajo affirmed that Nigeria treasures Vietnam's role and position in the region and the world.
The two leaders expressed wish to improve the efficiency of bilateral collaboration in the near future. They agreed to step up trade and investment promotion activities, and beef up cooperation in energy, agriculture, education and sports.
Both sides pledged to accelerate talks and signing of agreements to create favourable conditions for bilateral multifaceted cooperation.
They vowed to continue working closely together and offering mutual support at multilateral forums, especially the United Nations and the African Union.
They expressed support for efforts to enhance developing countries' access to COVID-19 vaccines and transfer of vaccine production technologies.
The Vice Presidents also exchanged views on several regional and global issues of shared concern.
TAG: