Nhan Dan Newspaper enhances cooperation with L'Humanité Newspaper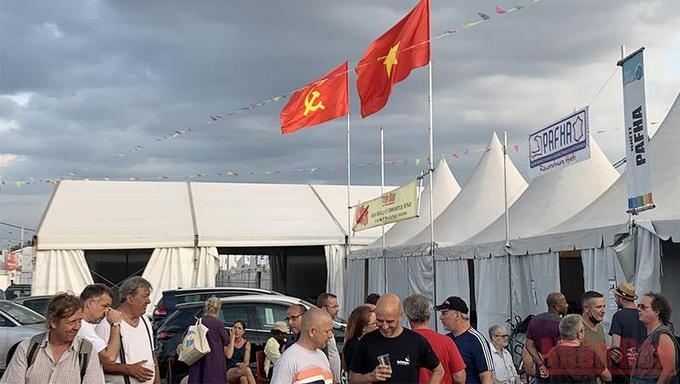 Vietnam's Party and national flags flutttered in the international zone of the festival in the outskirts of Paris. (Photo: NDO)   
NDO – Director of the French daily newspaper L'Humanite, Patrick Le Hyaric, has hailed the participation of Nhan Dan (People's) Newspaper in the 86th L'Humanite Newspaper Festival which officially opened in the ourskirts of Paris, France on September 10.
During his reception of the delegation of Nhan Dan Newspaper, Director Patrick Le Hyaric said that the newspaper's presence was a great encouragement, contributing to enhancing the solidarity between Vietnam and France.
He lauded the noble achievements of Vietnam during the cause of renewal and international integration, while affirming that French friends, including L'Humanite Newspaper's staff, have always supported Vietnam in enhancing the country's role and position in international arena.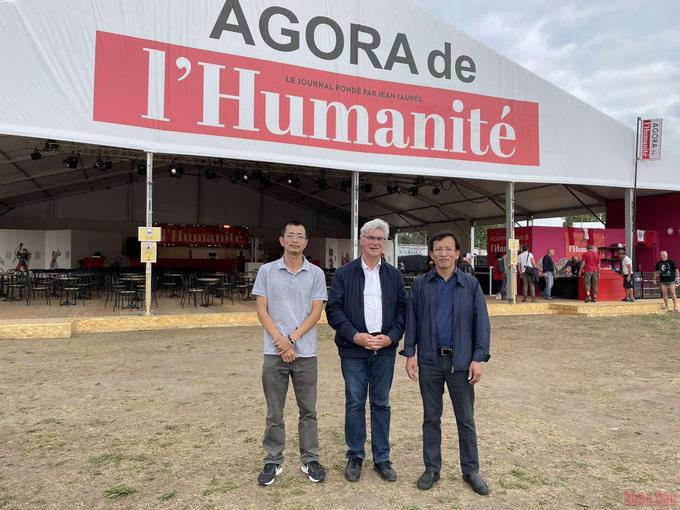 Director of L'Humanite Newspaper Patrick Le Hyaric (middle) receives the delegation of Nhan Dan Newspaper. (Photo: NDO)
Patrick Le Hyaric emphasised that the French and Vietnamese Communist Parties have had a good long-standing relationship, and the two Party newspapers have always nurtured and promoted their close cooperation over the past years.
On the occasion, he gave his sincere thanks to Nhan Dan Newspaper's editorial board and staff for their donations of 20,000 medical face masks to the festival's participants.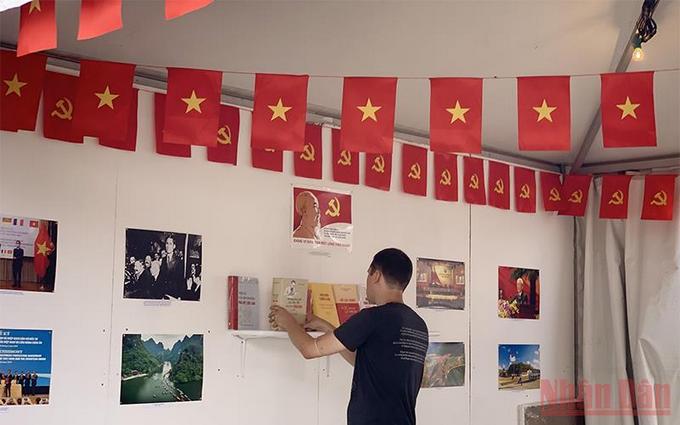 The pavilion of Nhan Dan Newspaper. (Photo: NDO)
Nhan Dan and L'Humanite Newspapers should enhance their exchange and cooperation to further boost communication activities in the near future, added the Director.
Over the past two years, the COVID-19 pandemic has severely affected activities in all fields around the world, including the L'Humanite Newspaper Festival. This year's event was held on a smaller scale than previous years with a maximum of 40,000 people able to visit the festival per day, instead of the over 150,000 in events before 2020.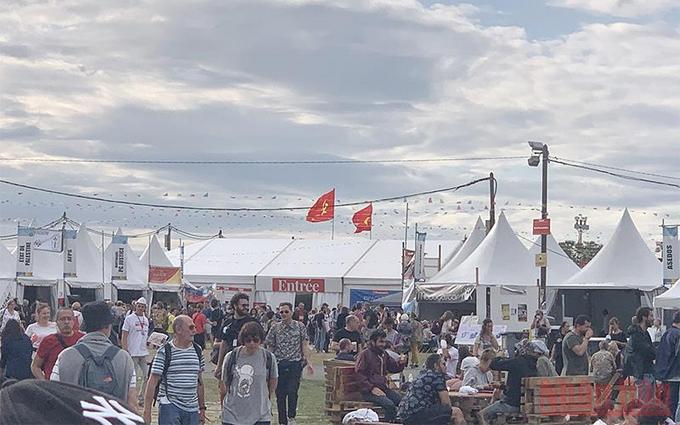 A maximum of 40,000 are allowed to visit the festival per day.
The organisers have made great efforts to maintain the traditional festival in the spirit of world of solidarity, cooperation and peace.
With a pavilion, Nhan Dan Newspaper introduced French and international friends to the history and development of Vietnam.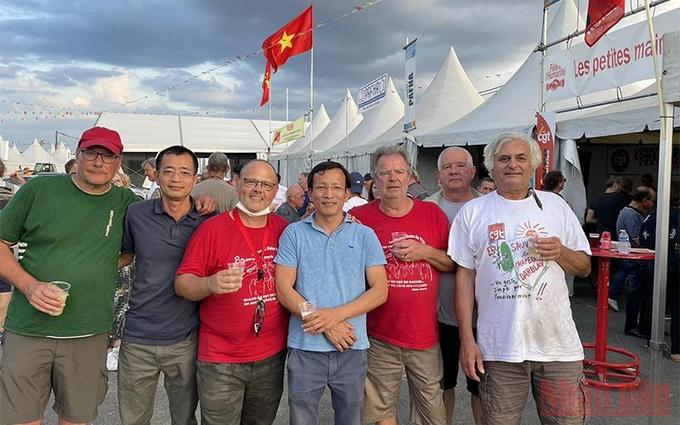 The delegation of Nhan Dan Newspaper and French friends. (Photo: NDO)
TAG: