Covid-19: Vietnam reports 13,306 local cases, 12,751 patients recovered on Friday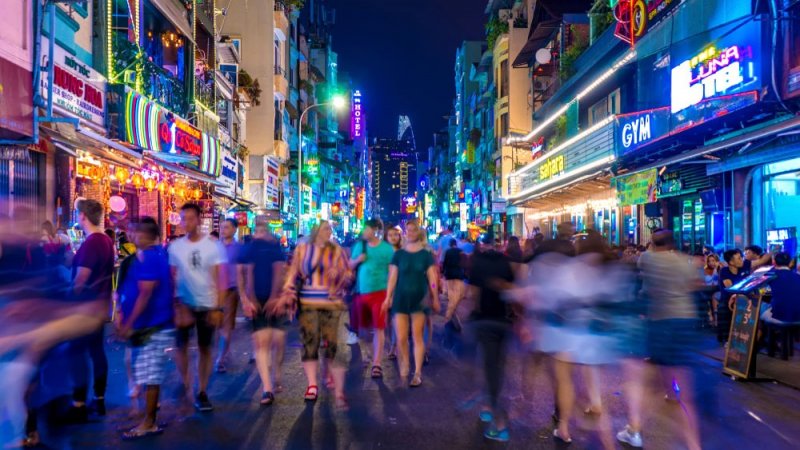 The Ministry of Health confirmed 13,306 Covid-19 local cases Friday

"Green passes' for fully vaccinated, Covid recoveries being considered in Saigon.
Ministry of Health reported another 13,306 local coronavirus cases Friday, pushing the domestic tally in the ongoing wave to 585,052.
According to the ministry, three localities with the highest numbers of cases were Ho Chi Minh City with 7,539 cases, Binh Duong with 3,563 cases and Dong Nai with 823 cases.
On Friday, 254 deaths were announced, including 195 in HCMC, bringing the death toll since the pandemic started to 14,745.
Also on Friday, 12,751 Covid-19 patients were announced recovered, bringing the total tally of recovered cases so far to 350,921.
The average number of new cases in the country for the past seven days has been12,523 a day. The national death rate over the past week has been 302 a day on average.
Over 25.9 million people have received at least one Covid-19 vaccine shot. Nearly 4.5 million people have been fully vaccinated.
The HCMC Health Department has proposed that, fully vaccinated residents and those who've recovered from the coronavirus can be given "Covid-19 green passes" to resume normal daily lives.
The proposal was submitted to the Ho Chi Minh City People's Committee, is part of preparations for scenarios after September 15.
According to the department, number of new infections and deaths in the city should begin to fall after September 15 as coronavirus control measures were working.
As the city aims to vaccinate all its adult population, it can also look into relaxing certain restrictions gradually, based on infection risks and medical capabilities, the department said. Depending on how well the virus has been contained, the "Covid-19 green passes" would allow the people to resume production and daily lives.
Those eligible to get the passes would include fully vaccinated people who have produced enough antibodies, and those who have recovered from Covid-19 within the last six months.
In areas where social distancing orders are under Directive 15, a more relaxed version than Directive 16, people who have recovered as well as fully vaccinated people under 65 without underlying conditions may resume schooling, traveling both domestically and internationally, as well as participate in public activities, the department has proposed. They will not have to wear masks or maintain social distancing.
Those who have received only one vaccine shot, people who have recovered as well as fully vaccinated people above 65 or with underlying conditions may also engage in the aforementioned activities, except for traveling overseas, but will have to wear masks and keep their distance as required under pandemic prevention and containment measures.
In areas under Directive 16, those who have recovered from Covid-19 as well as fully vaccinated people under 65 without underlying conditions can participate in activities in public spaces like going to the supermarket, hospitals and clinics, attend schools and to work.
In the same areas, people who have received only one vaccine shot, people over 65 or have underlying conditions but have either recovered or been fully vaccinated, can go to school and work, but refrain from other activities in public spaces. They will also have to follow preventive measures like wearing masks and keeping their distance, VNExpress reported.
Share this:
Facebook
LinkedIn
Reddit
Twitter
Email
Related
TAG: