Hanoi Party leader urges stringent enforcement of social distancing measures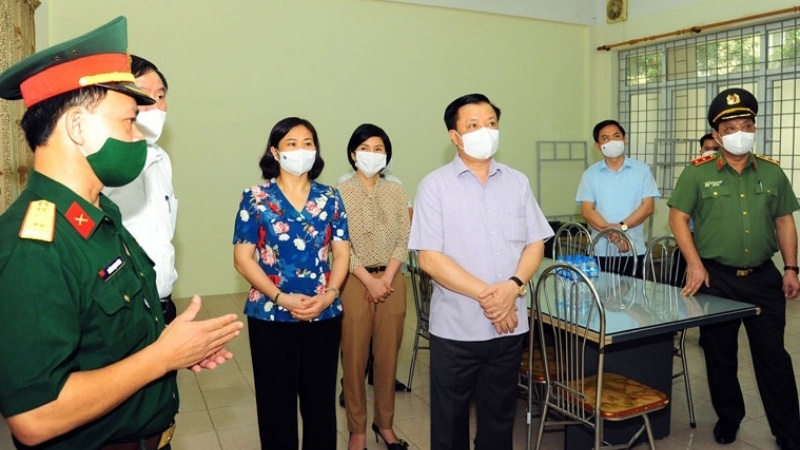 Hanoi Party Secretary Dinh Tien Dung inspects a COVID-19 quarantine facility in Thanh Tri District.   
NDO - Hanoi Party Secretary Dinh Tien Dung has called for more effective and substantive enforcement of social distancing measures as the risk of COVID-19 remains high in the capital city.
He noted that the current outbreak is much more complicated due to the prevalence of the more contagious Delta variant and the clusters across various districts have exposed loopholes in the implementation of social distancing measures.
The municipal Party leader asked local authorities to assess areas with high population density, many small alleys, shopping centres, supermarkets and wet markets to proactively formulate pandemic prevention plans.
He underlined the importance of restricting the number of people on the streets and urged Hanoians to refrain from going out unless absolutely necessary.
Dung requested that drivers of vehicles travelling in the "green channel" into the city must not stop halfway and must travel non-stop to their final destination.
As of noon on August 30, Hanoi reported an additional 68 cases of COVID-19, most of which are related to a cluster in Thanh Xuan District, bringing the total cases in the current outbreak to 3,159.
TAG: