Research Center Unveils New Book about Vietnamese History Written in Turkish
After more than a year of collaborating with the Vietnamese Embassy in Turkey, the Asia-Pacific Research Center (APAM) of Ankara University has completed a book titled "Research on Vietnam in Turkey."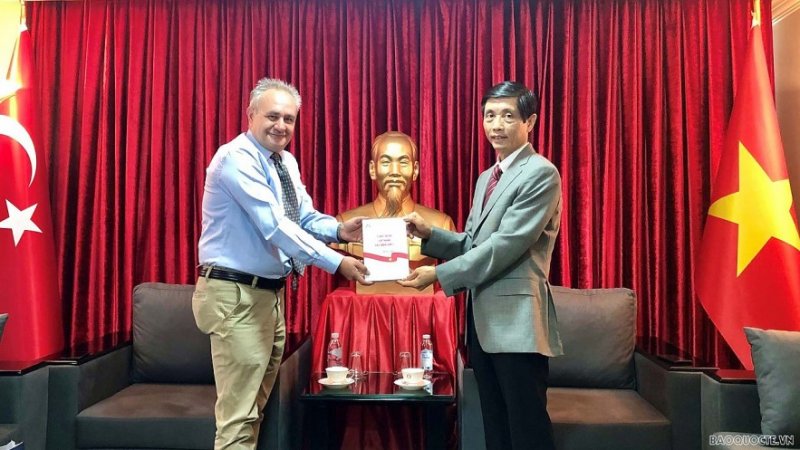 Professor, Dr. A. Merthan Dundar, Director of APAM presented the book "Research on Vietnam in Turkey" to Ambassador Tran Quang Tuyen.
Professor A. Merthan Dundar, Director of APAM visited the Vietnamese Embassy in Turkey to present the book (published in August 2021) to Ambassador Tran Quang Tuyen on August 10.
"Research on Vietnam in Turkey" is APAM's first book written in Turkish about Vietnam. The book is 360 pages long, including 20 articles by Turkish scholars, teaching and researching at universities in Turkey, and those who have practical experience of working in Vietnam for a long time as diplomats and businessmen, together with Vietnamese students and embassy staff. The book covers different perspectives to look at Vietnam, from politics, economics, to culture, tourism, society, history, and bilateral relations between Vietnam and Turkey.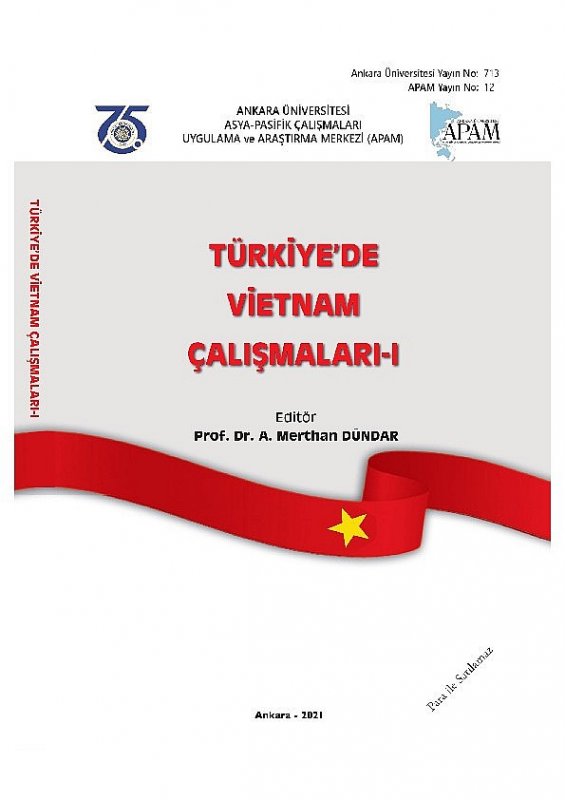 The book's cover.
This is the first book in Turkish with an in-depth study of Vietnam through the lens of Turkish scholars. Through this book, APAM and the Vietnamese embassy wish to introduce Vietnam in general and Vietnam-Turkey relations in particular to readers, students, researchers, and people of Turkey.
Speaking at the reception, Vietnamese Ambassador to Turkey Tran Quang Tuyen said he hoped in the future, APAM and the embassy would further continue to cooperate, publish more books in Turkish and English, contributing to raising awareness of the people of the two countries and global community about Vietnam-Turkey relations.
Ambassador Tran Quang Tuyen thanked Professor Dundar and APAM Center, and highly appreciated the efforts they put in completing the book.
Diplomatic relations between Turkey and Vietnam were established in 1978. Turkey's bilateral relations with Vietnam have been developing in every field, particularly in terms of economic and trade exchanges.
" "
Valerie Mai
TAG: