Vietnam Covid 19 Updates August 24 Additional 10 280 New Infections
The new cases brought the country's total count to 358,456, ranking 66th out of 222 countries and territories across the world.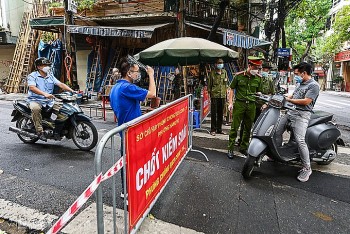 Vietnam Covid-19 Updates (August 20): Pagodas Urged to Move Vu Lan Festival Online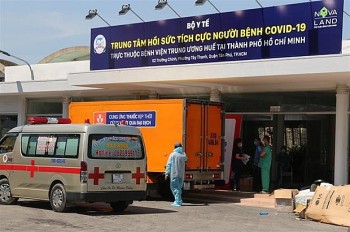 Vietnam Covid-19 Updates (August 19): 951 Less Covid Cases on August 18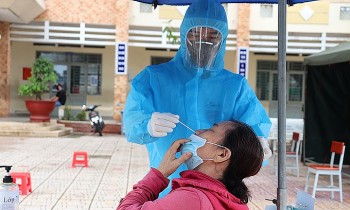 Vietnam Covid-19 Updates (August 18): Vietnam Records Additional 9,605 Cases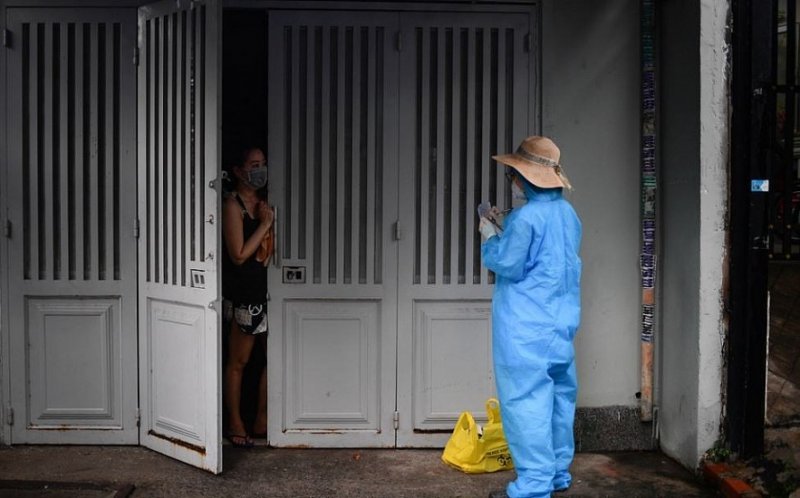 Photo: Zing News
Vietnam logs additional 10,280 Covid-19 cases
Vietnam recorded 10,280 new Covid-19 infections, including 10,266 domestic and 14 imported cases, in the past 24 hours to 6 pm on August 23, the Ministry of Health announced.
Ho Chi Minh City, which is the current largest pandemic hotspot of the country, logged 4,251 infections, followed by its neighboring provinces of Binh Duong, with 3,183 cases and Dong Nai, with 623 cases.
The remainders were found in Tien Giang (459), Long An (388), Ba Ria-Vung Tau (154), Da Nang (152), Dak Lak (128), Khanh Hoa (125), Nghe An (111), Dong Thap (100), Can Tho (85), An Giang (75), Ben Tre (65), Kien Giang (57), Phu Yen (43), Hanoi (40), Binh Thuan (36), Tra Vinh (34), Son La (21), Binh Dinh (19), Tay Ninh (17), Thua Thien Hue (17), Binh Phuoc (13), Vinh Long (10), Bac Giang (9), Quang Nam (8 ), Dak Nong (7), Ninh Binh (6), Quang Binh (6), Gia Lai (5), Bac Lieu (5), Ha Tinh (4), Ninh Thuan (4), Bac Ninh (2), Thanh Hoa (1), Ha Nam (1), Lam Dong (1), and Ca Mau (1).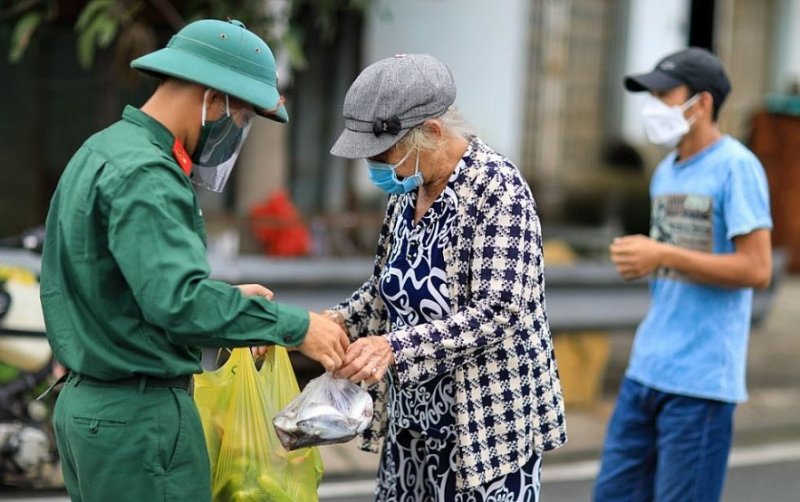 Photo: Zing News
Public security forces deployed to assist Covid-19 fight in the south
Hundreds of public security officers have been mobilized from all over the country by the Ministry of Public Security to help contain the pandemic and protect people's safety and social security in Ho Chi Minh City and other southern localities. They have been deployed from various units, from traffic and mobile police, public security healthcare providers to administrative management and logistics units.
The Ministry of Public Security was the first to quickly set up a frontline command to coordinate the public security forces' engagement in pandemic control efforts for the south since the start of the fourth coronavirus wave, said Lt Gen To An Xo, the ministry's Chief of Office and Spokesperson.
Reinforcements have been sent to assist the pandemic-hit localities in safeguarding social order and security given that the ever-changing situation is heightening the risk of social disorder and fueling crimes, such as thefts, frauds, disobeying law enforcers, and cybercrime. They will also work along other forces at checkpoints and in locked-down areas, quarantine sites, and temporary hospitals, as well as in distributing food and essential goods to people affected by the lockdown.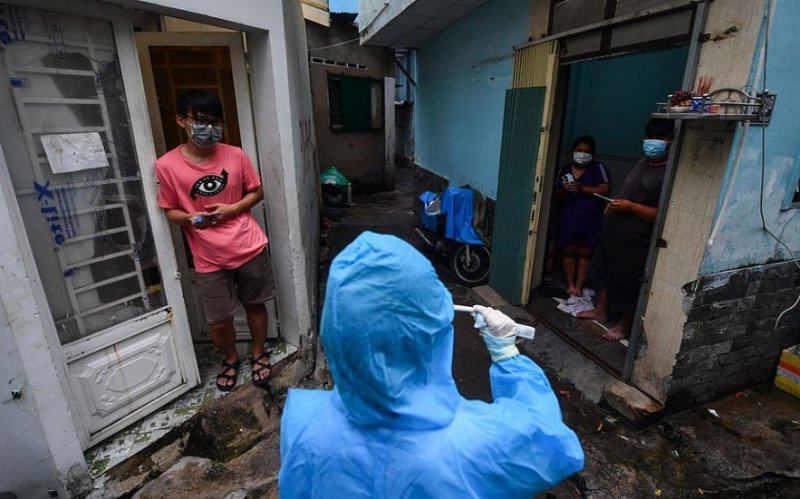 Photo: Zing News
HCM City residents given guide for self-testing at home
Residents in Ho Chi Minh City will be able to conduct a Covid-19 self-test at home by using rapid antigen testing (RAT), as part of a pilot scheme by the municipal Department of Health. The model is expected to detect suspected Covid-19 cases, then take further testing to confirm, localize and stamp out the outbreak. It also reduces the overload of the health sector in the face of the widespread testing pressure. Proper use of testing procedures and sampling techniques will help give correct people results. Otherwise, it will lead to incorrect ones.
The accuracy of the RAT is only relative, about 80 and 90 percent. A false-positive result can cause confusion and anxiety and need an RT-PCR test to confirm but a false negative result will be very dangerous to the community. In the immediate future, District 3's health sector will transfer rapid test kits to wards, once receiving the kits, she said. Priority will be given to places where there are suspected epidemiological signs such as the red zone, orange zone, yellow zone in line with the demand of localitie.
To perform the rapid test, family members need to prepare tools and other items included in a quick test kit, including test trays, filter caps, test tubes containing extracts, and sterile cotton swabs. The hardest job is putting the sterile cotton swab into the nostril deep enough for the tip to absorb the most of the new specimen for accurate results, he said.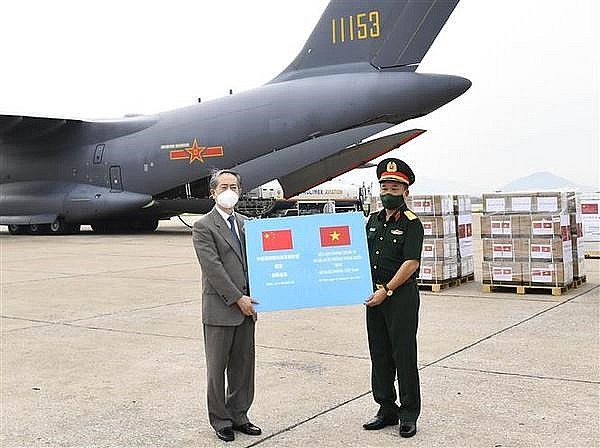 Photo: VNA
Vietnam receives 200,000 Vero-Cell vaccine doses donated by the Chinese defense ministry
A ceremony was held at Noi Bai International Airport in Hanoi on August 23 to receive 200,000 doses of Vero-Cell vaccine produced by Sinopharm and 201,600 disposable syringes as a gift from China's Ministry of National Defence to the Ministry of National Defence of Vietnam.
Chinese Ambassador to Vietnam Xiong Bo handed over the Covid-19 vaccine and the syringes to Deputy Minister of National Defence Senior Lieutenant General Hoang Xuan Chien at the event. The Chinese ambassador said that the gift is the sentiment of the Chinese military and Government in general to the military and people of Vietnam.
Earlier, the Chinese Government provided 500,000 vaccine doses for Vietnam. Vero-Cell vaccine has been approved by the World Health Organisation (WHO) and used in more than 70 countries, including those in Southeast Asia such as Brunei, Cambodia, Indonesia, Laos, Malaysia, Myanmar, the Philippines, Singapore and Thailand.
The new cases brought the country's total count to 358,456, ranking 66th out of 222 countries and territories across the world, while its infection rate is placed at 169th with an average of 3,646 Covid-19 cases per 1 million people.
An additional 298,376 doses of Covid-19 vaccines were administered on August 22, bringing the total number of inoculated doses to 17,364,569, including 15,530,221 first shots and 1,834,348 second jabs.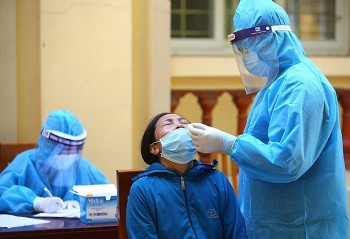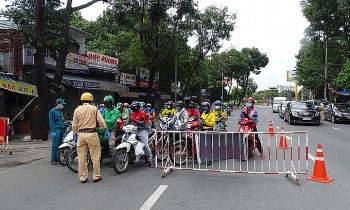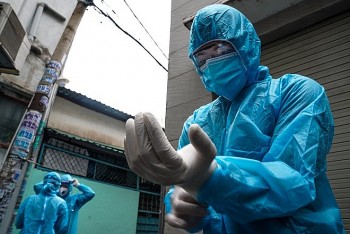 " "
Valerie Mai
TAG: