Vietnam Covid 19 Updates August 21 10 657 New Cases Recorded
As of 6 pm on August 20, Vietnam has documented 323,268 coronavirus cases, ranking 72nd out of 222 countries and territories worldwide in infection numbers.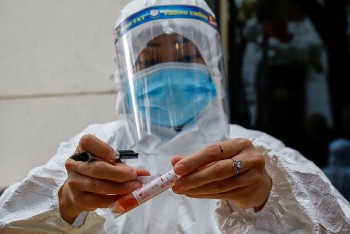 Vietnam Covid-19 Updates (August 17): Bac Ninh Detects Cluster After Three Clean Weeks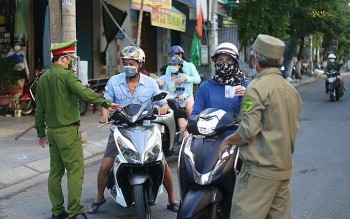 Vietnam Covid-19 Updates (August 16): 9,580 New Positive Cases Confirmed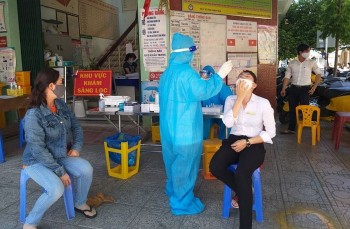 Vietnam Covid-19 Updates (August 15): Vietnam To Start Clinical Trials of mRNA Vaccine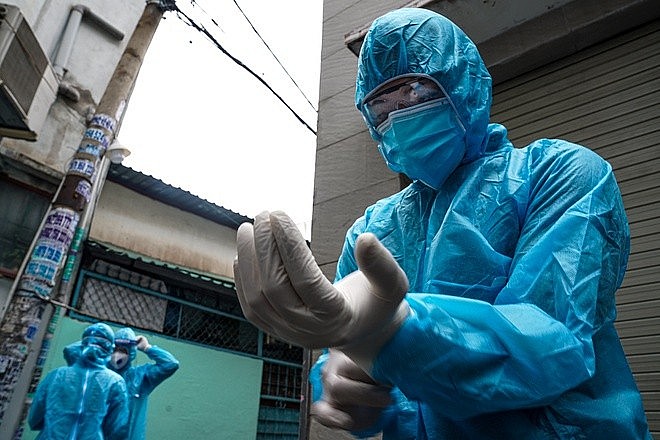 Photo: Zing News
10,657 new cases were recorded, 12,756 recover from disease
For the second time since the resurgence of the SARS-CoV-2 virus, the 24-hour caseload has surpassed the 10,000 marks in Vietnam, hitting 10,657 as of 6 pm on August 20, said the Ministry of Health in its coronavirus update.
Binh Duong, an industrial complex hub in the south, overtook its neighbor Ho Chi Minh City, registering 4,223 new cases. It was followed by Ho Chi Minh City, the country's largest coronavirus hotspot, which detected 3,375 new cases.
Data from the MoH show the number of new infections detected during the past 24 hours has increased by 11 cases compared to the previous day. As many as 132,815 patients have been discharged from the hospital after making a full recovery from the disease, including 12,756 recoveries announced on August 20, a record high figure so far.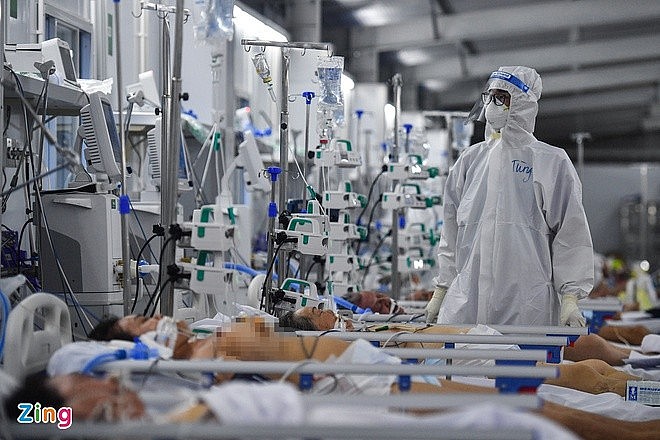 Photo: Zing News
Hanoi to extend social distancing measures
Hanoi will continue to apply social distancing measures that began at 6 am on July 24. The extension aims to accelerate mass testing to 'filter out' hidden Covid-19 cases in the community, speed up Covid-19 vaccination for local residents, and make preparations for possible pandemic scenarios.
The city has administered 1.7 million doses of the Covid-19 vaccine. About 48 percent of workers in industrial parks and manufacturing facilities have been inoculated. The city would continue to prioritize high-risk groups in the next vaccination effort: frontline workers, guards of buildings, shippers, drivers, and those working in supply chains.
The city would focus on improving the capacity of the health sector with more equipment (especially oxygen systems), training for medical staff, and more facilities to receive asymptomatic or really mild Covid-19 cases with a capacity of 10,000-30,000. An official revealed that after the pandemic is controlled, the city will spend VND 500 billion (US$ 21,739) to support local residents in employment.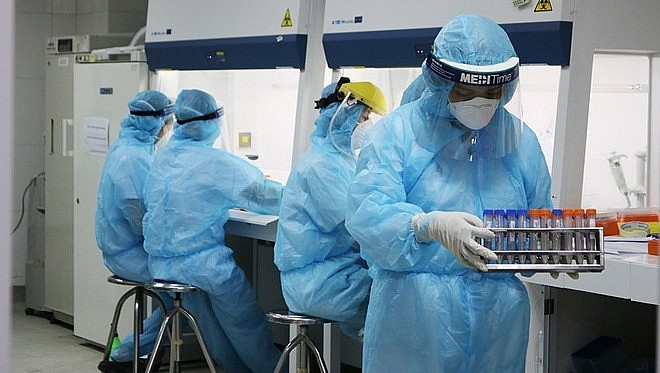 Photo: Zing News
Ho Chi Minh City calls on people to "stay where they are" as Covid-19 surges
Ho Chi Minh City's authorities are urging its residents to "stay where they are" and each house, residential zone, and commune must keep isolated from each other, starting from August 23. The decision was announced by the municipal Steering Committee for Covid-19 Prevention and Control during a press conference on the city's Covid-19 situation on August 20.
The city will also redouble efforts to care for patients, particularly those in critical conditions, and minimize fatalities. It will continue conducting mass testing at red-coded or "very high-risk" areas and accelerate vaccination rollout.
The city's COVID-19 situation remains very complex, said Phan Nguyen Nhu Khue, head of the municipal Party Committee's Board for Information and Education, so Covid-19 measures must be tightened to achieve the highest possible results as the government has requested HCM City to keep the virus at bay before September 15. The city has also come up with plans to ensure adequate supplies of necessities to people during the time of heightening Covid-19 rules.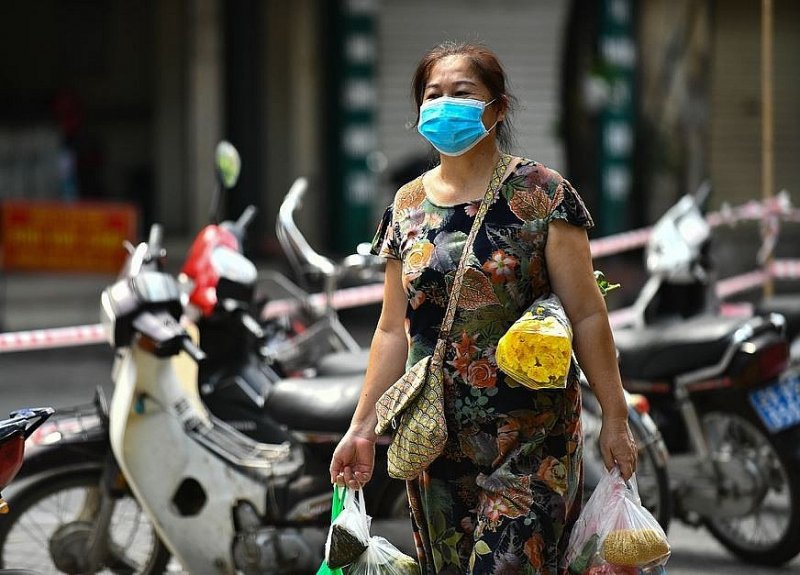 Photo: Zing News
Government leader suggests AstraZeneca speed up vaccine delivery to Vietnam
Prime Minister Pham Minh Chinh asked CEO of AstraZeneca Pascal Soriot to speed up vaccine delivery to Vietnam during a virtual phone conversation held on August 19. Amid the complicated development of the Covid-19 pandemic, Chinh emphasized that the Vietnamese Government is full of determination to carry out the vaccine strategy in a bid to bring vaccines to Vietnam in the largest volume and at the earliest to continue launching the largest ever vaccination campaign in history.
He asked the AstraZeneca official to pay attention to directing and accelerating the delivery of vaccines to Vietnam, with the effort to complete its commitment to deliver 8 million doses in August, and at the same time finalizing a contract to supply more vaccines to the nation in September 2021 and beyond.
CEO of AstraZeneca Pascal Soriot, in turn, pledged to deliver Covid-19 vaccines to Vietnam on schedule as well as increase vaccine supplies to the country this month, adding that AstraZeneca will also do its utmost to meet Vietnam's requests, and always attaches importance to the Vietnamese market. AstraZeneca aspires to expand cooperation in investment, business and technology transfer in the Southeast Asian nation, he stated.
As of 6 pm on August 20, Vietnam has documented 323,268 coronavirus cases, ranking 72nd out of 222 countries and territories worldwide in infection numbers. Of the total, 319,209 locally acquired infections have been detected since the virus recurred less than four months ago.
The MoH also announced an additional 390 fatalities in 15 cities and provinces on August 20, with Ho Chi Minh City and Binh Duong recording 312 and 41 cases respectively.
As a result, the number of Covid-19 deaths in Vietnam has risen to 7,540, accounting for 2.3% of the total number of cases and equivalent to the average Covid-19 death rate in the world.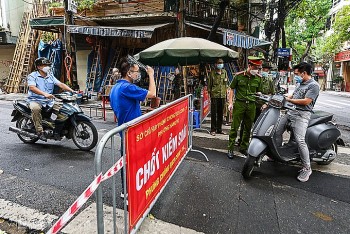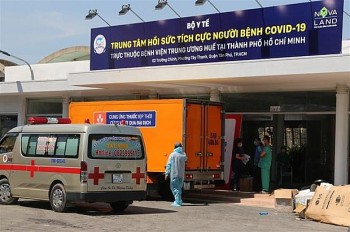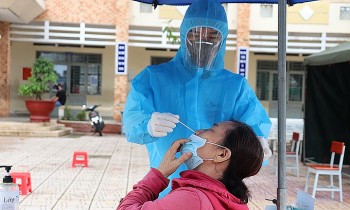 " "
Valerie Mai
TAG: