Vietnam Covid 19 Updates August 19 951 Less Covid Cases on August 18
As many as 395,979 doses of Covid-19 vaccines were administered on the day. More than 14.03 million people received the first shot, and over 1.48 million others were fully vaccinated.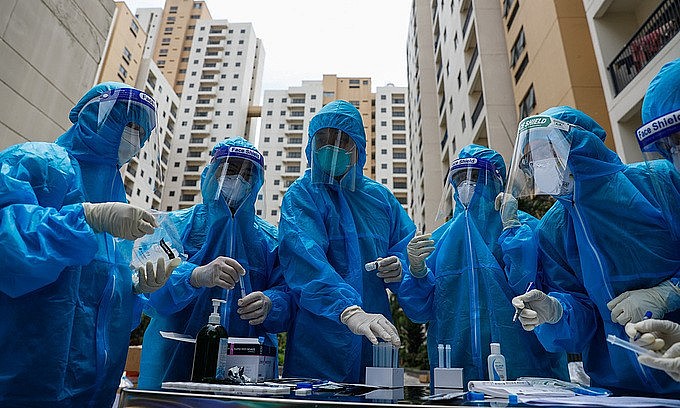 Photo: VN Express
Vietnam reports 951 less Covid-19 cases on August 18
Vietnam recorded 8,656 Covid-19 cases from 6 pm on August 17 to 6.30 pm on August 18, including 12 imported ones. The number of daily cases saw a decline of 951 from the previous day.
Ho Chi Minh City, the country's current largest hotspot, still logged the highest number of new daily infections with 3,731, followed by its neighbor Binh Duong (2,513), Dong Nai (443), Long An (428), and Tien Giang (282). There were 5,935 cases detected in the community.
3,751 patients were given the all-clear, raising the number of recoveries to 115,059. The same day, the country logged additional 298 Covid-19 related fatalities, announced the sub-committee for treatment at the National Steering Committee for Covid-19 Prevention and Control, bringing the death toll to 6,770, or 2.2 percent of the national count.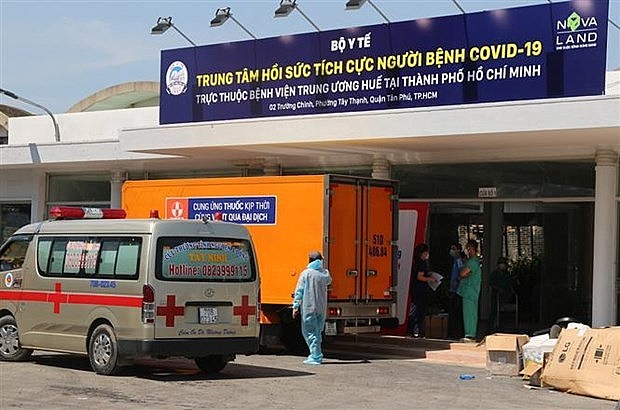 Photo: VNA
New medical establishments for Covid-19 treatment open in Ho Chi Minh City
A new intensive care unit (ICU) and a hospital for Covid-19 treatment were inaugurated in Ho Chi Minh City on August 18 to meet the demand for treatment in the country's largest hotspot. The ICU at the treatment hospital No.14 managed by the Hue Central Hospital has more than 300 medical workers. There are 500 beds and the number can be raised to 600 if necessary.
The Tan Binh treatment hospital managed by Thong Nhat Hospital opened in HCM City's Tan Binh district on the same day. This is the first hospital for Covid-19 treatment in the city to provide treatment for all three kinds of patients - mild, medium, and serious illness.
With a total of 1,000 beds, the hospital arranged 50 beds for patients who need intensive care, 150 beds for patients who are in critical health conditions, 500 beds for patients with medium illness, and 300 beds for patients with mild illness.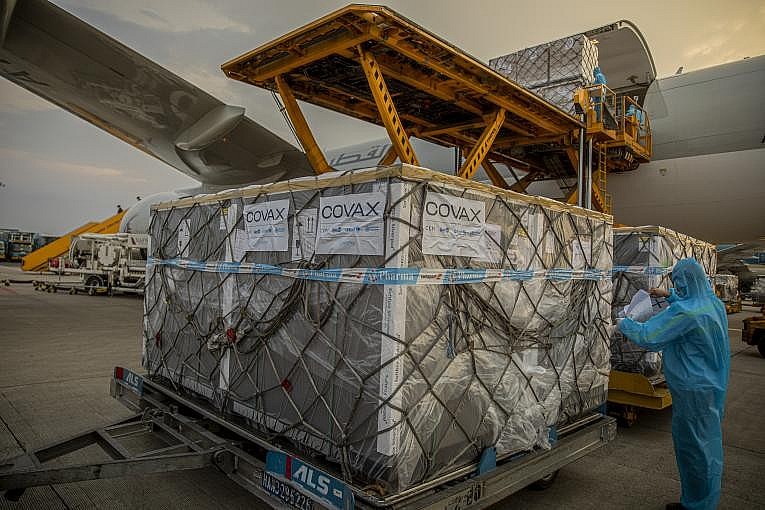 Photo: UNICEF
Vietnam seeks Covid-19 vaccine support from EU
President Nguyen Xuan Phuc on August 18 sent a letter to President of the European Council Charles Michel suggesting the European Union (EU) share vaccines with Vietnam. In the letter, President Phuc thanked the EU for its support to Vietnam in recent times, especially donating 2.4 million doses of vaccines to the country through the COVAX Facility.
As Vietnam is meeting difficulties in securing vaccines for its nearly 100 million people as well as medical equipment, it expects to receive maximum assistance from the EU via donating vaccines, sharing technology, providing medical equipment, and sharing experience in coping with the pandemic, wrote president Phuc.
In another similar letter to President of the European Commission Ursula von der Leyen, Prime Minister Pham Minh Chinh spoke highly of the positive development of the Vietnam - EU ties amid the pandemic. He expressed his wish that the EU would consider assisting Vietnam in vaccine supplies, while suggesting that the COVAX Facility prioritize the allocation of vaccines to Vietnam and other ASEAN member states given the complicated developments of the pandemic at present.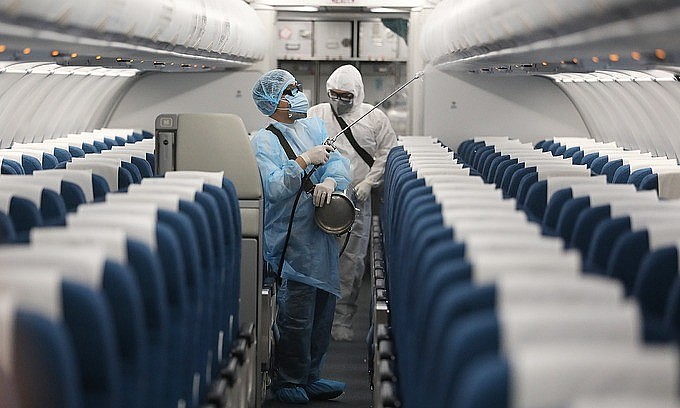 Photo: VN Express
Hong Kong to impose 14-day quarantine for vaccinated travelers from Vietnam
Hong Kong has tightened its entry restrictions, requiring all fully vaccinated visitors from medium-risk Covid areas including Vietnam to undergo 14-day hotel quarantine on arrival. The decision, which would be effective from Friday, came as Hong Kong battles a resurgence of imported Covid cases triggered by the Delta variant, South China Morning Post reported.
Vietnam and Asian countries like Singapore, Japan and South Korea are now listed in a group of medium-risk areas under Hong Kong's five-tier system for assessing the overseas Covid-19 threat. Under the current rules, fully vaccinated travelers in possession of a valid antibody test certificate and returning from a medium-risk country would only be quarantined for seven days.
However, Hong Kong authorities had recently recorded a fully vaccinated woman returning from the U.S. who tested positive for the more infectious Delta coronavirus variant after completing her seven-day hotel quarantine. All passengers from medium-risk areas must furnish a vaccination certificate, negative PCR test and must have a confirmed reservation at an approved quarantine hotel in Hong Kong.
Vietnam has seen a total of 302,101 infections since Covid-19 broke out. The caseload since the fourth wave of outbreaks hit the country on April 27 amounted to 298,064.
As many as 395,979 doses of Covid-19 vaccines were administered on the day. More than 14.03 million people received the first shot, and over 1.48 million others were fully vaccinated.
" "
Valerie Mai
TAG: