Overseas Vietnamese in UK Extend Help to Covid Hit Countrymen
The Vietnamese community in the UK on Sunday launched the campaign "Joining hands with Vietnam to overcome Covid-19 pandemic" in Battersea, London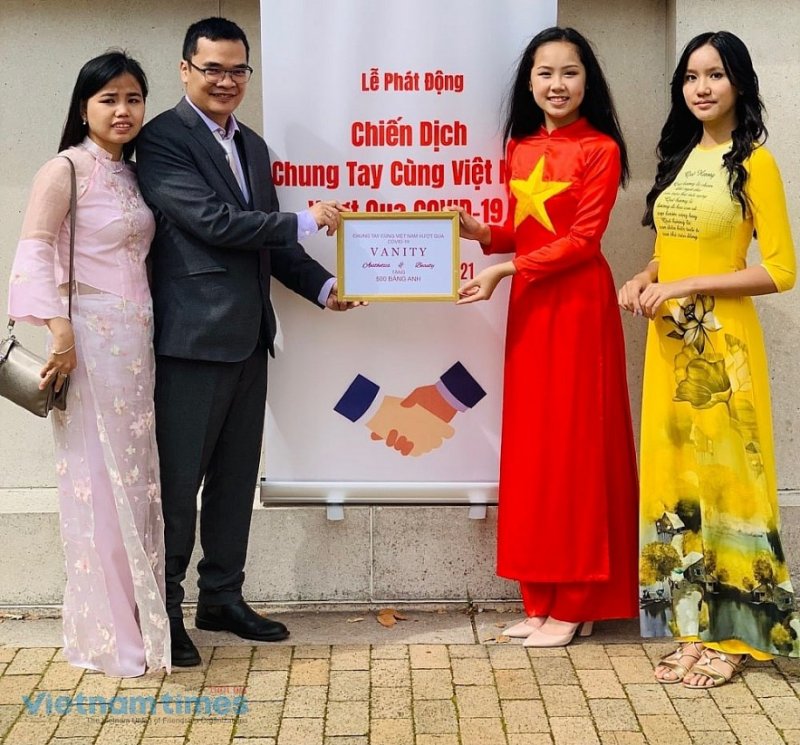 Anna Hoang (red dress) hands over money to a representative of the campaign. Photo: Vietnam Times
The campaign calls on all overseas Vietnamese in the UK to offer a helping hand, either material or spiritual, to their countrymen in Vietnam as the country battles a raging pandemic.
It has so far raised over VND 101 million (US$ 4,423), which will be sent to the Vietnam Vaccine Fund and Love Saigon Fund.
Many British-Vietnamese have reportedly donated their savings. Anna Hoang, 13, gave all of her earnings from part-time work to the newly-launched fund.
"We live in a far place, though we are worried every time we hear some bad news about the pandemic in Vietnam," one overseas Vietnamese told Vietnam News. "Even a developed country like the UK has still struggled with the novel virus in the past two years, even though it has a leading healthcare system. It has gone through four nationwide lockdowns and just reopened the economy and returned to normal life on July 19."
Organizers of the "Joining hands with Vietnam to overcome Covid-19 pandemic" said they would continue calling for donations from benefactors and organizations in different parts of the UK through online platforms. They hope there will be more support for Vietnamese people in stricken cities and provinces in their home country.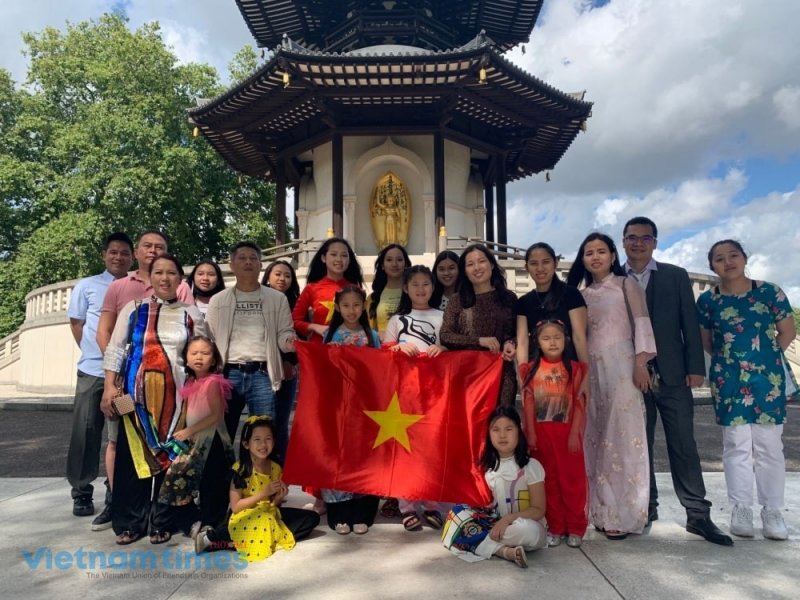 Photo: Vietnam Times
One August 12, a webinar was also held focusing on "Overseas experts working with Ho Chi Minh City to fight the pandemic." Experts from across the world joined to share their experiences.
Speaking at the webinar, deputy foreign minister and head of the State Committee for Overseas Vietnamese Affairs Pham Quang Hieu, said he hoped that through the event, overseas Vietnamese doctors would share their opinions based on practical experiences of pandemic.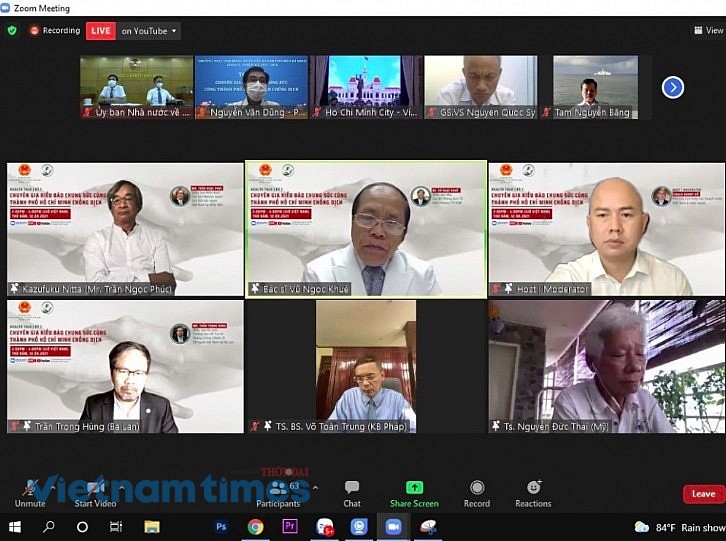 The conference took place online. Photo: Vietnam Times
At the webinar, Dr. Vu Ngoc Khue shared a strategy and plan to control the Covid-19 pandemic billed as "4 weeks for 4 cores and 4 goals."
The four goals are: "Actively treating patients, minimizing mortality as much as possible; preventing the spread; disinfecting the environment so people can live safely and preventing recurrence; reopening activities and businesses when requirements for ending the pandemic are met."
" "
Jasmine Le
TAG: