Vietnam Covid 19 Updates August 15 Vietnam To Start Clinical Trials of mRNA Vaccine
As of the afternoon of August 14, the nation has documented a total of 265,464 infections, including 2,431 imported and 263,033 domestic cases.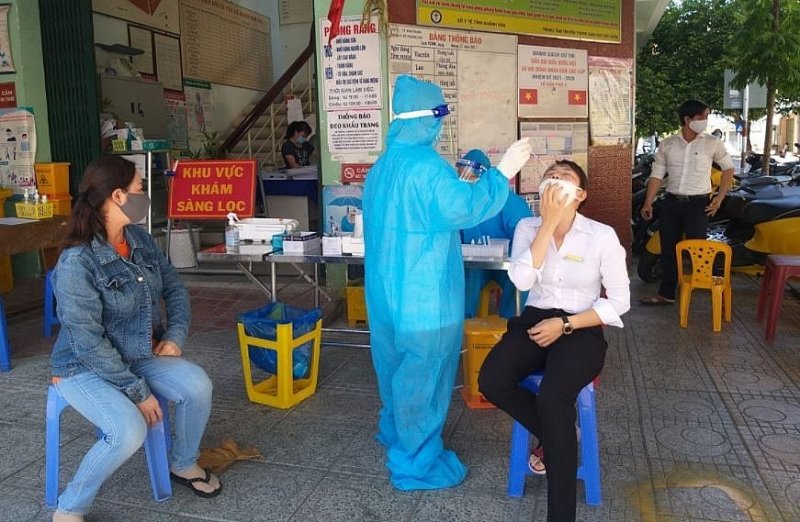 Photo: VOV
Vietnam logs 9,716 new cases of Covid-19 on August 14
Vietnam logged 7,716 new cases of Covid-19 from 6 pm August 13 to 6 pm August 14, including six imported cases, according to the Health Ministry.
More than half of the new cases were detected in Ho Chi Minh City (4,231), while Binh Duong registered 2,029 cases, Dong Nai 1,023, Tien Giang 461. The capital city of Hanoi reported 40 cases.
The same day, an additional 349 deaths related to Covid-19 were reported, meanwhile, 4,247 patients were given the all-clear.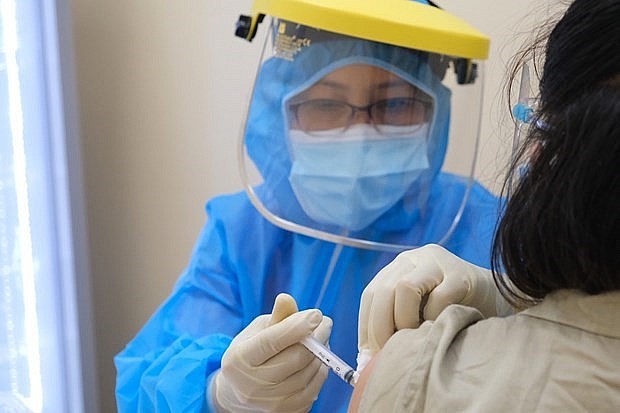 Photo: VNA
Vietnam to start clinical trials of mRNA Covid-19 vaccine
The Hanoi Medical University will on August 15 start the first phase of clinical trials of Covid-19 vaccine ARCT-154, an mRNA vaccine developed by US company Arcturus Therapeutics, Inc, which transferred the technology to a company in Vietnam. According to the ministry, ARCT-154 is a self-amplifying mRNA vaccine designed to act against coronavirus variants, including the Delta.
The clinical trials will be carried out in three phases with the participation of 21,000 volunteers, including 100 in phase one, 300 in phase two, and 20,600 in phase three. The vaccine's production technology was bought by VinBioCare Biotechnology JSC, a subsidy of Vietnam's leading multisectoral conglomerate VinGroup.
VinBioCare has begun construction of a vaccine production facility in Hanoi's Hoa Lac Hi-Tech Park with total investment of more than USD 200 million. The facility has a designed capacity of 200 million doses per year. The installation of equipment for the facility is expected to be completed in November.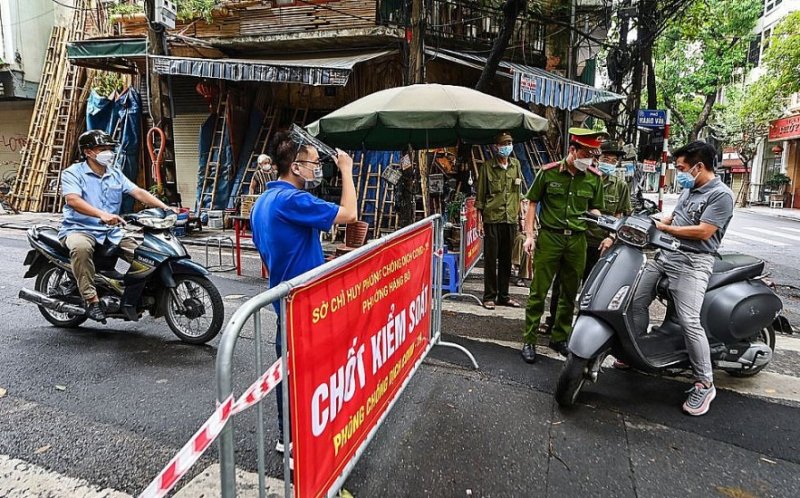 Photo: VN Express
Oversea Vietnamese give helping hand to African countries in Covid-19 fight
The Vietnamese Embassy in South Africa presented 100,000 face masks to the representative missions of Namibia and Botswana in Pretoria on August 13 to help the two African nations combat the Covid-19 pandemic. The face masks donated by Vietnamese people in South Africa aim to help people in the two African nations cope with Covid-19, Vietnamese Ambassador Hoang Van Loi told the ambassador of Namibia and the charge d'affaires of Botswana.
Regarding the pandemic situation in Vietnam, the local diplomat said the Vietnamese Government regards the Covid-19 combat as the most urgent task at present, and that Vietnam always places the top priority on people's health and lives. He also shared Vietnam's experience in pandemic prevention and control and discussed the countries' cooperation chances with the other diplomats.
Namibian Ambassador to South Africa Veiccoh K. Nghiwete greatly valued the support, while describing it as a manifestation of the friendship, fraternity, and solidarity between the peoples of Vietnam and his nation. Charge d'Affaires of Botswana Tiny Mothobi, in turn, also expressed thanks to the Vietnamese people, noting that the donation will be sent to her homeland as swiftly as possible.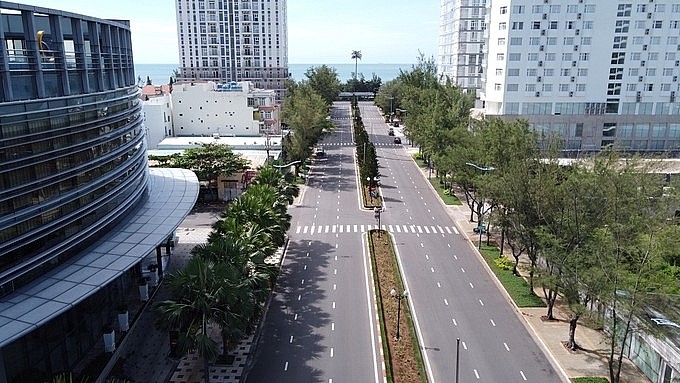 Photo: VN Express
Famous tourist hot pots to extend social distancing measures to contain Covid
Ba Ria-Vung Tau in southern Vietnam and central Binh Dinh Province, famed for their beaches, would extend social distancing measures amid the complex pandemic situation. The entire Ba Ria-Vung Tau Province of nearly 1.2 million people, except for Con Dao Islands, would continue lockdown measures for another 10 days from next Monday until Aug. 25 under Directive 16.
Con Dao, famous for its beautiful beaches and wartime prison, will relax restrictions with Directive 15, which prohibits social events, gatherings of 20 people or more, and 10 outside workplaces, schools and hospitals. The island district of over 10,000 people has not yet recorded any infections during the ongoing outbreak though all tourism services and flights connecting to the island have been suspended.
Binh Dinh, home to famous beach town Quy Nhon, would continue social distancing for another 10 days from Sunday until Aug. 25 under the less stringent Directive 15, according to the provincial portal. Quy Nhon, a rising star on Vietnam's tourism map for its long, broad sandy beaches, welcomed four million visitors in 2019.
As of the afternoon of August 14, the nation has documented a total of 265,464 infections, including 2,431 imported and 263,033 domestic cases.
The number of new infections recorded nationwide during the fourth wave of Covid-19 outbreaks which started in late April rose to 261,463 of which 94,211 patients have since been declared free from the disease.
The number of recoveries also rose by 4,247 to reach 96,985, while the death toll increased to 5,437, with 349 fatalities confirmed across 16 localities. Over 13.7 million people nationwide received at least one dose of the Covid-19 vaccine, and more than 1.2 million have been fully vaccinated so far.
" "
Valerie Mai
TAG: