Danang residents not allowed to leave home for seven days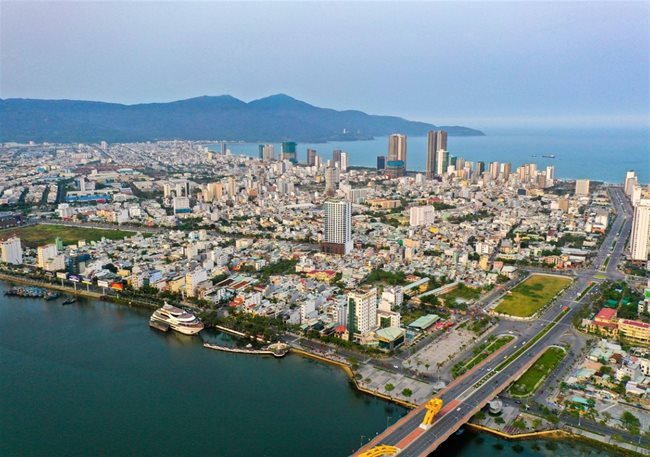 A general view of Danang City. The residents of Danang will be prohibited from leaving their homes for seven days from 8 a.m., August 16 - PHOTO: VNA
HCMC - The central city of Danang announced this morning, August 14, that it will ban residents from leaving their homes for seven days, starting from 8 a.m., August 16, amid the rise in Covid-19 cases in the city.
However, manufacturing enterprises at industrial zones and hi-tech parks will be allowed to continue their operations but only with a maximum of 30% of their workforce.
They must provide their workers with accommodation and meals at the factories and prohibit them from leaving.
Governmental offices and agencies are required to minimize the number of staff at work. Only people in charge of very important work should stay at the office and they are not allowed to leave the office during the seven-day lockdown period, except for those tasked with work related to Covid-19 infection prevention and control.
During this week-long lockdown order, the city will conduct mass Covid-19 testing to detect and isolate Covid-19 infections.
The local authorities will distribute food and necessities to the residents and provide relief for underprivileged households.
The city asked all residents not to gather in large numbers to buy and reserve food prior to the lockdown period as large gatherings can pose risks of spreading Covid-19 in the community.
Danang, with a population of 1.2 million, has reported 1,859 domestic infections during the fourth wave of Covid-19 since late April.
The number of new Covid-19 infections in the city has been rising recently with more infection clusters such as the Hoa Cuong Market, which is the largest wholesale market in the central region, forcing the municipal government to impose more stringent preventive measures.
TAG: