Health Ministry prioritizes Remdesivir for elderly, obese Covid-19 patients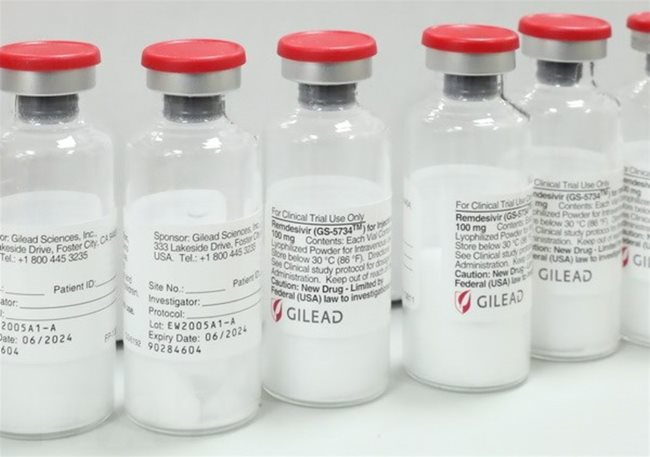 The Ministry of Health has warned that Remdesivir should only be administered in a hospital or medical center - PHOTO: VNA
HCMC - The Ministry of Health has allowed hospitals and medical facilities to use the Covid-19 antiviral Remdesivir for Covid-19 inpatients, with priority given to those with underlying medical conditions, suffering from obesity (BMI > 25) and aged over 65.
The medical facilities can use Remdesivir to treat Covid-19 patients only if they get permission from the patients or their family. The use of Remdesivir for Covid-19 treatment must follow the "Guidance on Using Remdesivir for Covid-19 Treatment" that was issued by the Ministry of Health on August 12.
The guidance was compiled based on the instructions of the U.S. Food and Drug Administration (FDA) and the European Medicines Agency.
Remdesivir is an antiviral drug developed by U.S. biopharmaceutical firm Gilead Sciences. It has been approved for Covid-19 treatment in around 50 countries and territories such as the United States, Australia, Japan and India.
The drug is used for treating Covid-19 patients with symptoms. It is given by injection into a vein usually once daily for five to 10 days.
According to FDA, the possible side effects of using Remdesivir include increased levels of liver enzymes, which may be a sign of liver injury and allergic reactions, which may include changes in blood pressure and heart rate, low blood oxygen level, fever, shortness of breath, wheezing, swelling, rash, nausea, sweating or shivering.
Deputy Minister of Health Nguyen Truong Son stressed several times that Remdesivir must be prescribed by doctors and people should not buy it for Covid-19 treatment at home.
TAG: