Hospitals in HCMC told not to let Covid-19 patients die at home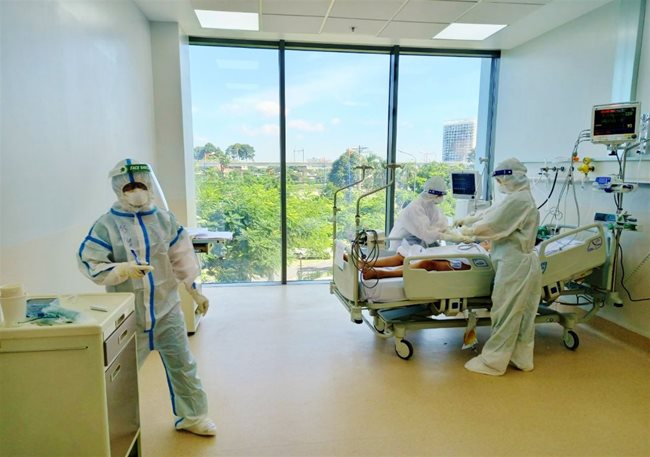 Doctors check the health condition of a Covid-19 patient. The HCMC Department of Health has written to the 115 Emergency Center, hospitals and Covid-19 treatment facilities asking them not to let patients die at home - PHOTO: VNA
HCMC - The HCMC Department of Health has written to the 115 Emergency Center, hospitals and Covid-19 treatment facilities asking them not to let patients die at home as a result of being denied admission or delays in being transported to hospitals for treatment.
Besides, the municipal department ordered these units to readily admit and treat Covid-19 patients, the local media reported.
The hospitals, Covid-19 treatment centers and the 115 Emergency Center must be open round the clock so that residents can access treatment or medical checkups.
In addition, doctors were told to prepare for screening to determine which patients need a referral for treatment.
Moreover, the municipal department asked hospitals and healthcare centers to proactively add more beds, stretchers and oxygen masks to serve patients to prevent their condition from worsening due to delayed treatment.
The heads of these units were tasked with informing their employees of the order and asking them to work toward minimizing the Covid-19 death rate. The heads will assume responsibility for cases in which patients die at home as a result of hospitals denying treatment or delaying admission.
TAG: