Vietnam vaccinates logistics workers to maintain trade flow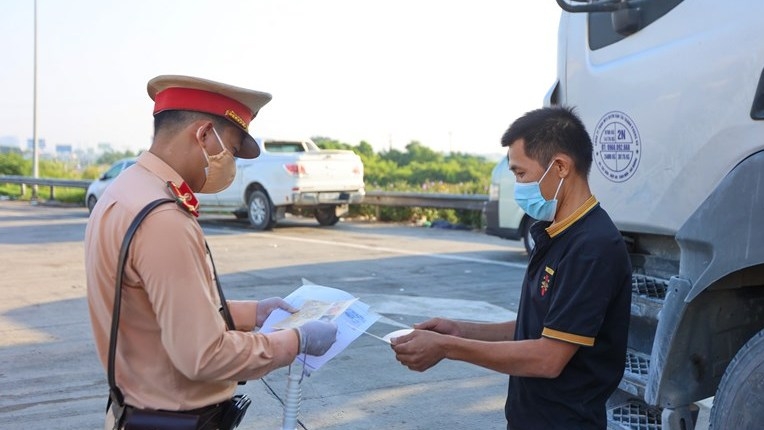 A police officer checks the required travel documents of a truck driver. (Photo: VNA)   
NDO - The vaccination of workers in logistics chains, especially drivers and workers loading and unloading cargo, is an urgent matter, Deputy Minister of Transport Le Dinh Tho has said.
At a conference on August 4, he shared that it is a radical solution to ensure the smooth flow of goods as the COVID-19 situation remains complicated in Vietnam.
Provincial transport departments are working with the agencies concerned to make the lists of logistics workers in their areas so that they can be given priority in the vaccination programme.
The northern province of Hung Yen has approved a list of nearly 5,000 drivers and co-drivers, who are set to be inoculated by mid-August.
Ho Chi Minh City also has a list 10,000 drivers, but only 2,000 have been given COVID-19 jabs as most of them were on the move during the latest vaccination stint.
The city's automatic information system will send messages to drivers about the vaccination site and time for upcoming stints so that they can arrange their schedules accordingly.
In the capital Hanoi, taxi drivers and delivery workers have also begun to receive their first vaccine shots.
According to local reports, the traffic situation has been largely normal at COVID-19 checkpoints on the roads in and out of Hanoi and Ho Chi Minh City in the past several days.
TAG: