Hanoi asks public employees to go to office only when necessary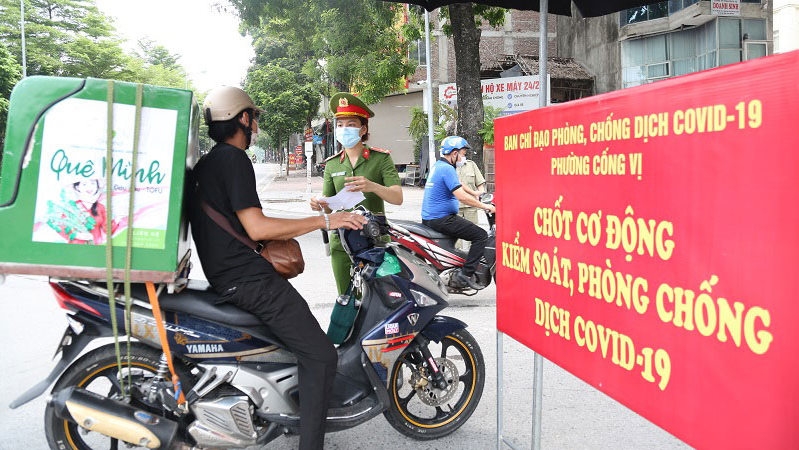 A checkpoint in Ba Dinh District (Photo: Thanh Hai)   
NDO - The Hanoi government has requested its employees whose work involves information technology to work from home during the social distancing period.
Exceptions include those who must stay on duty at the office, stand ready for battle, provide essential goods and services, handle confidential documents and perform epidemic prevention tasks.
Special travel documents will be issued to those who are required to work outside their homes.
The regulation is part of a directive issued by the Hanoi Chairman Chu Ngoc Anh on July 30 on complying with social distancing rules in the capital city.
He said that such restriction measures are intended to prevent the spread of COVID-19 and ensure safety for the capital city and its residents.
Heads of agencies and units under the city government will be held entirely responsible if their employees cause virus transmission due to violation of pandemic prevention measures.
TAG: