National startup contest for students kicks off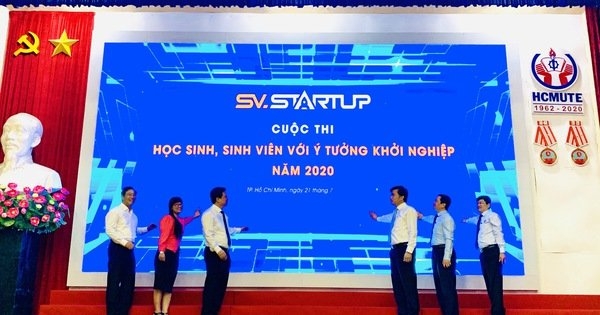 Launch ceremony of the national startup contest for students 2020   
NDO - The Vietnamese Ministry of Education and Training has launched the national startup contest for students 2021 (SV - STARTUP – 2021), with the goal of promoting a spirit of learning, training and creativity of all students nationwide.
Accordingly, the contest is open to students studying at universities, academies, junior colleges, intermediate schools, and junior and high schools across the country.
Projects participating in SV STARTUP- should aim to solve problems related to the community and society at large, developing highly effective solutions in COVID-19 prevention and control and contributing to creating breakthroughs to promote the country's socio-economic development.
Contest categories include science and technology; industry and manufacturing; agriculture, forestry and fisheries; education and healthcare; travel services; finance and banking; and the social impact of business.
Regarding student-developed startup projects, there will be one first prize worth VND60 million, two second prizes of VND 40 million each, three third prizes of VND20 million and four consolation prizes of VND10 million.
For entries by junior and senior high school pupils, there is one first prize worth VND30 million, two second prizes ofVND20 million each, three third prizes of VND10 million and three consolation prizes of VND5 million.
Contestants can register for the contest through their educational establishments or via municipal and provincial departments of Education and Training.
In addition, there are also voting awards on Website http://dean1665.vn and Booth Awards. The awards will be announced directly at the closing awards ceremony on the National Startup Day for Students 2021.
TAG: