Vietnam keeps breaking the its record of daily COVID-19 cases – How did this happen?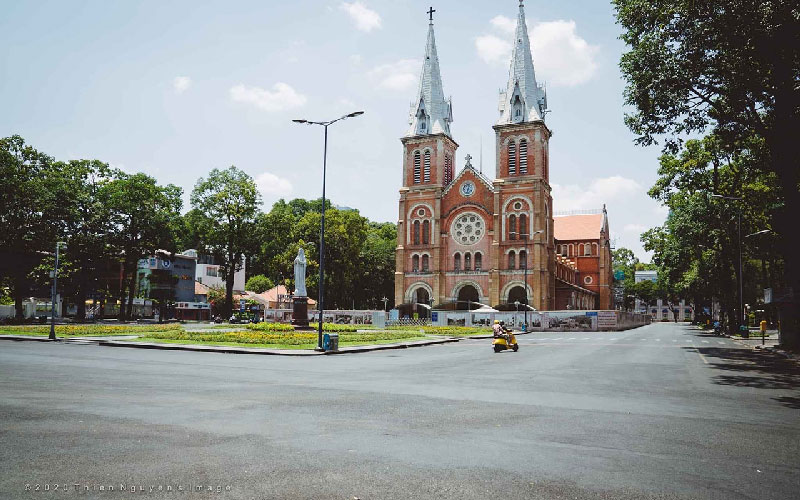 Vietnam daily Covid-19 cases reach record high 7,295 on Friday.

The virus has spread to 61 of 63 localities of the country.
Ministry of Health confirmed 3,397 Covid-19 cases Friday evening, pushing the daily tally to a new high of 7,295. HCMC led the latest count with 1,611, followed by Binh Duong (571), Long An (379) and 27 other cities and provinces.
Of Friday's total, 1,083 cases were detected in the community and the rest in quarantine facilities, or lockdown zones.
On Friday's total, 4,913 cases were in HCMC.
With 2,115 patients declared recovered on Friday, the total number of recoveries since the start of the pandemic rose to 15,536.
Related: HCMC will tighten its coronavirus restrictions in the next two weeks
The national Covid-19 tally since the new wave started late April has reached 77,882, recorded in 61 of 63 localities, according to local media.
How did this happen?
The new coronavirus wave across Southeast Asia, particularly affecting Indonesia, Malaysia, Myanmar, Thailand and Vietnam – countries that did not suffer badly from the first waves in 2020 and earlier this year.
According to experts, there are three key factors driving the latest surge: complacency, variants and "large spreader events".
"The fourth Covid-19 wave, stronger than the previous ones combined, has stumped growth expectations and made predictions difficult", the Global Business Magazine reported.
Will Vietnam need to rely on vaccination to get out of this?
Vietnam has so far vaccinated more than 4.41 million of its 96-million population against Covid-19, but only 334,560 have gotten two doses.
Also read: Another 1.2 million AstraZeneca COVID vaccine doses arrived in Vietnam
The nation, caught in its worst Covid-19 community wave ever, targets to inoculate 70 percent of its population by next April.
But, vaccination is one part of flattening the curve, as it has been in other countries around the world hit hard by the pandemic.
These include a return to local lockdowns that ensure support for livelihoods, along with compliance with masks. This was an "essential" part of flattening the curve.
Share this:
Facebook
LinkedIn
Reddit
Twitter
Email
Related
TAG: