Hanoi proactively takes strong measures to prevent case surge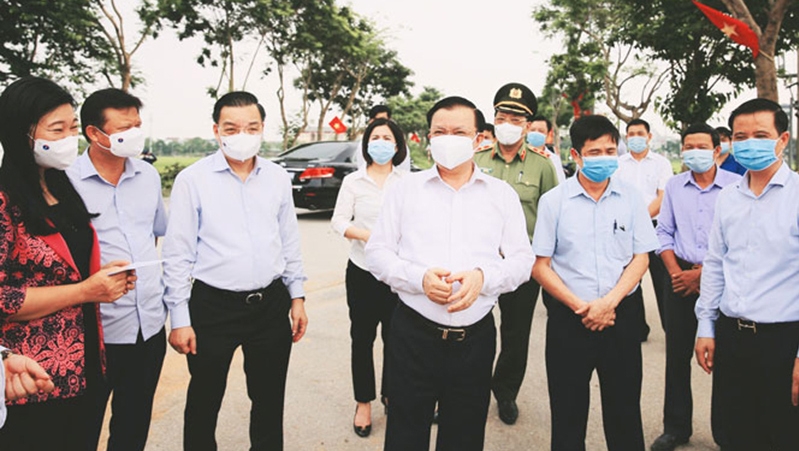 Hanoi Party Secretary Dinh Tien Dung inspects COVID-19 prevention measures in Dong Anh District.   
NDO - Strong measures have been proactively taken by the Hanoi authorities to prevent the number of COVID-19 cases from rising, according to Dinh Tien Dung, the municipal Party Secretary.
The city began to impose stricter measures from July 19 by ordering the closure of non-essential services and calling on local residents to avoid going out unless necessary.
However, Dung said, the city has introduced specific regulations for each category of business to ensure economic growth and people's livelihoods.
He called on residents of the capital city to comply with the new measures adopted by the authorities, especially no mass gatherings and continue adhering to the Ministry of Health's 5K guidelines when going out.
The Hanoi Party chief assured the people that it is not necessary to hoard goods as shopping centres, supermarkets, convenience stores and traditional markets are still allowed to open.
He noted that the key long-term measure to drive out COVID-19 is still vaccination, therefore the health sector must be ready to use vaccines effectively when allocated.
TAG: